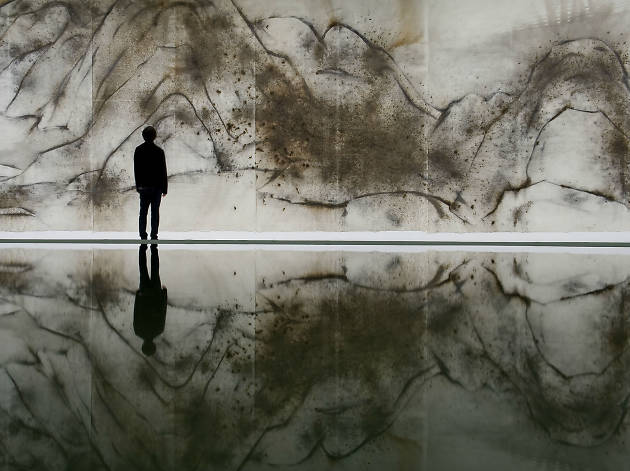 The first exhibition in the new landscape gallery.
To reveal the brand new landscape gallery at the Whitworth, Chinese artist Cai Guo-Qiang brings his incredible gunpowder work to Manchester.

His installation 'Unmanned Nature' (2008), is a forty-five metre long, four metre high gunpowder drawing, and this will also be the first showing of the installation anywhere in the world outside the Japanese city of Hiroshima.

Known for several remarkable projects using gunpowder, including the firework displays for the opening and closing ceremonies of the Beijing Olympics in 2008, Cai Guo-Qiang's work takes a material associated with violence and creates works of great beauty.