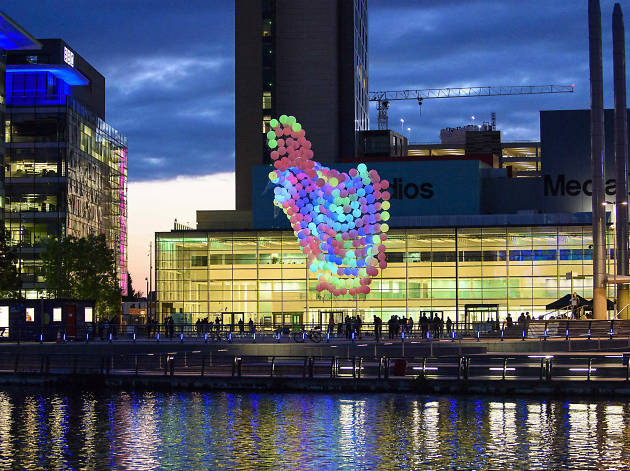 Five days of free fun over at The Quays.
Appearing for the first time in the UK, the immense 100 ft 'Mini Burble' balloon sculpture by British artists, Umbrellium, will float towards the night sky at MediaCityUK, surrounded by street dancers led by the choreography team behind the London 2012 Opening Ceremony.

The balloon sculpture's network of lights being controlled by members of the public through a specially designed iPad application. People will be able to step forward and run their finger across the screen to create swathes of changing colour as the balloons sway in the early summer, canal side breeze.

The opening at 9pm on Tue 14 July sees the event serenaded by The Honour Choir, whilst the closing night features the dancers of Blue Boy Entertainment.