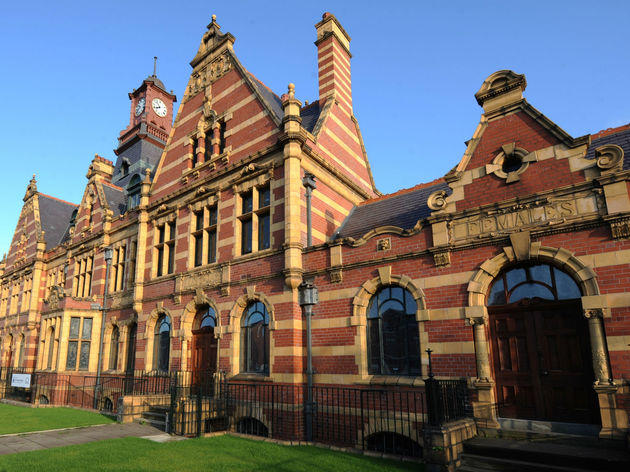 Time Out says
Beautiful public baths rescued from dereliction and restored to their former glories

Thank goodness for the Friends of Victoria Baths. Built in 1906 and housing a stunning Turkish bath suite as well as the main pool, this was once considered 'the most splendid municipal bathing institution in the country' but fell into dereliction when Manchester Council could no longer afford to keep it open in 1993.

The tireless work of the Friends meant that the baths won the public vote for funds through the TV show Restoration, in 2003. Now Victoria Baths is open again as a heritage attraction and sometime-arts and performance venue.

It's almost impossible to describe how beautiful this place is - you simply have to go and see it. From the multi-coloured terracotta facade and the incredible stained glass to the intricate Victorian tiling, the restoration is lovingly executed.

And all the while, you keep thinking how very close the place was to being demolished. It just goes to show what a group of dedicated people can achieve.
Details