Everything you need to know about World Gin Day in Manchester
The spirited celebration is back – here's how you can get involved and win tickets to the Bombay Sapphire World Gin Day Banquet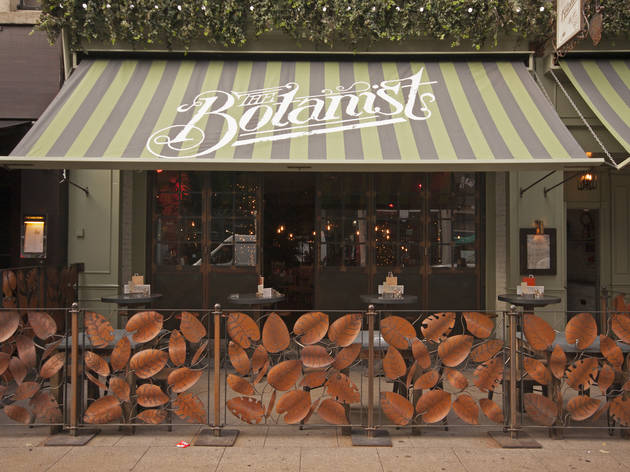 Flip through your calendar and stick a big red ring around the second weekend in June, people, because World Gin Day is BACK. Why the whole weekend? Well, to combat the old problem of the best days of the year (Christmas, birthday, the day after your cleaner comes and the flat's spotless for a bit) flying by all too quickly, the clever folks behind World Gin Day have gone and stretched their celebration of juniper-infused spirit over four days. We don't usually take kindly to people messing around with space-time willy nilly, but you get to drink more gin this way, so don't ask questions.
Best of all, to celebrate its tenth year, World Gin Day is going bigger and better than ever before in 2018. There are events and tastings going on all over the shop, but one of the best places to be throughout the festival and the run-up to it is Manchester, which Bombay Sapphire has transformed into a gin-lover's paradise with its interactive gin map.
Overwhelmed? Don't be. All you need to know is that Bombay Sapphire has teamed up with eight Living Ventures and The New World Trading Co. venues across Manchester to create a special range of unique gin cocktails, available from May 4 to June 6. For a sneak preview of the drinks, open up the Shazam app on your phone and point it at the gin map (obviously as you'll be using your phone for this you'll need to find the map itself on one of the digital screens around Manchester, load it up on a friend's phone, or print it off here) to access videos of bartenders from the venues mixing up the drinks before your very eyes. The high-tech fun doesn't stop there – once you've arrived at the venue and ordered your special World Gin Day cocktail, Shazam the little code attached to it, tap your details into the form that appears and you'll be entered into the draw to win a pair of tickets to the Bombay Sapphire World Gin Day Banquet on June 9. Now, go forth and drink gin!