Inside Fab Café where the force awakens for sci fi film lovers
Love sci fi films and TV shows? Manchester's Fab Café is the place for you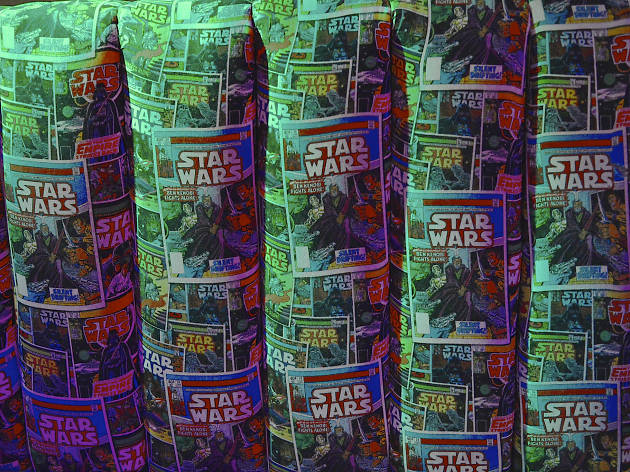 As anticipation around the release of 'Star Wars: The Force Awakens' reaches fever pitch, we take a peak inside Manchester institiution Fab Café, one of our favourite Manchester bars, where horror and sci fi buffs can surround themselves with memorabilia from beloved films and TV shows. From Dr Who to Indiana Jones, the stars of screens large and small keep you company. Just don't let that life sized alien looming behind you put you off your fishfinger butty...
10 Fab Café photos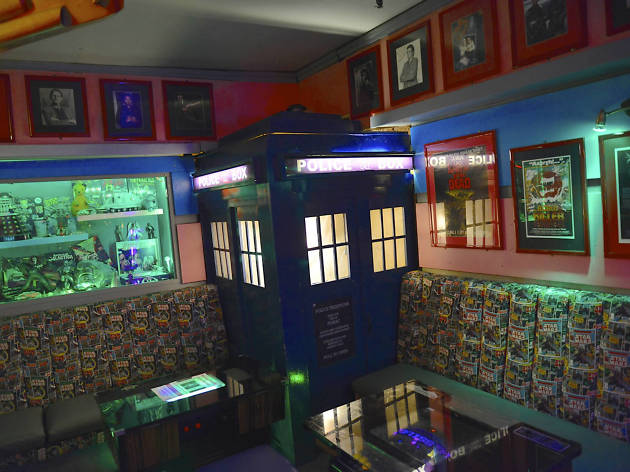 Rob Martin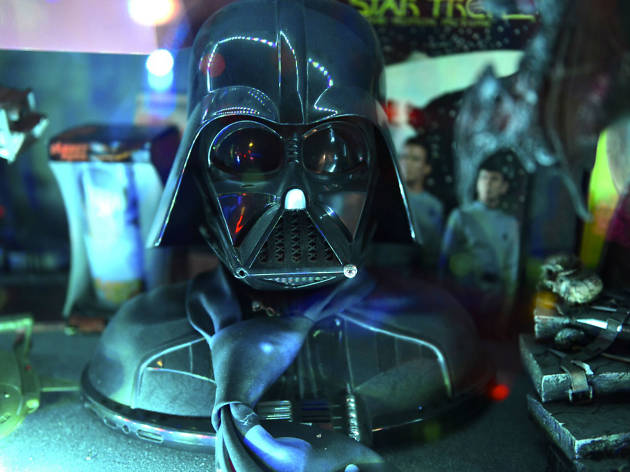 Rob Martin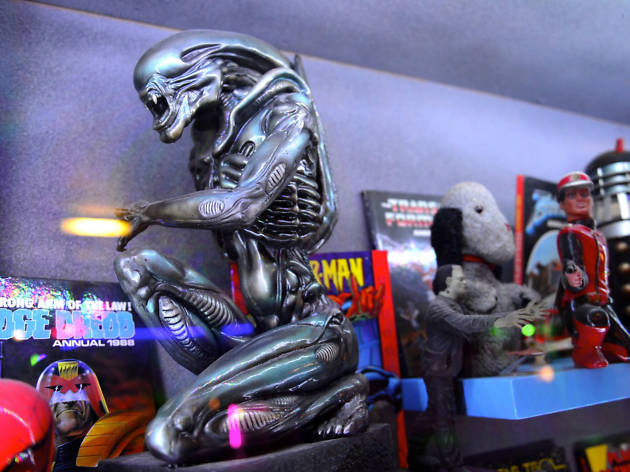 Rob Martin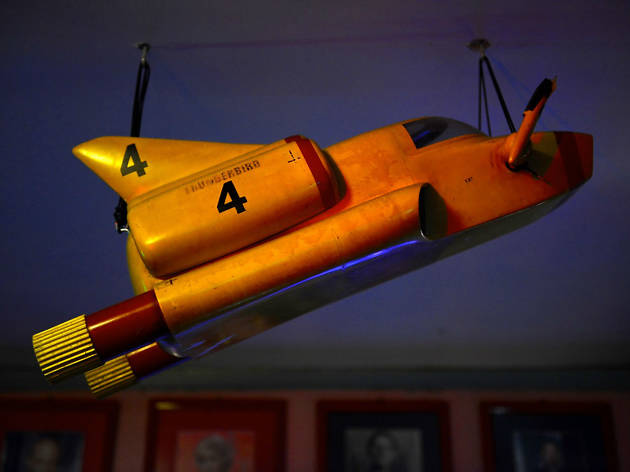 Rob Martin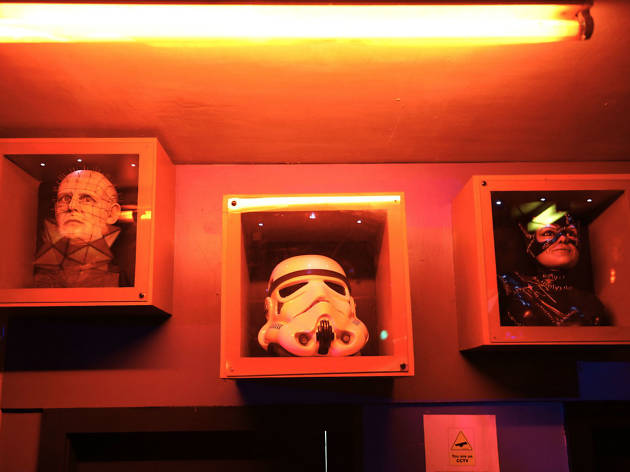 Rob Martin
Pinhead, Stormtrooper and Catwoman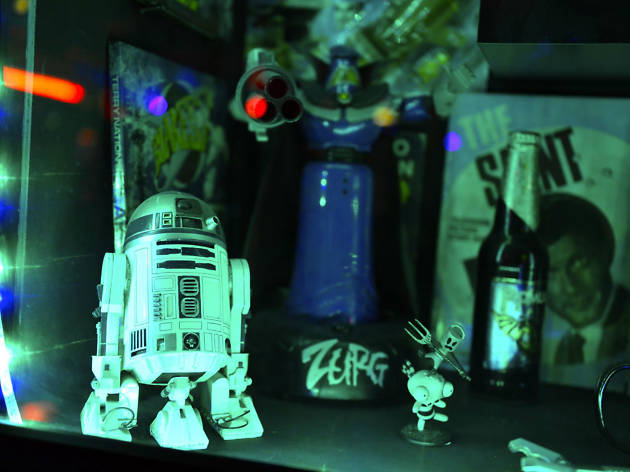 Rob Martin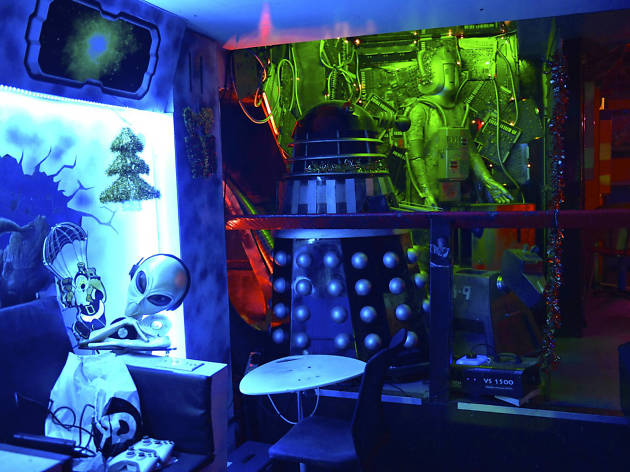 Rob Martin
Dr Who - Daleks and Cybermen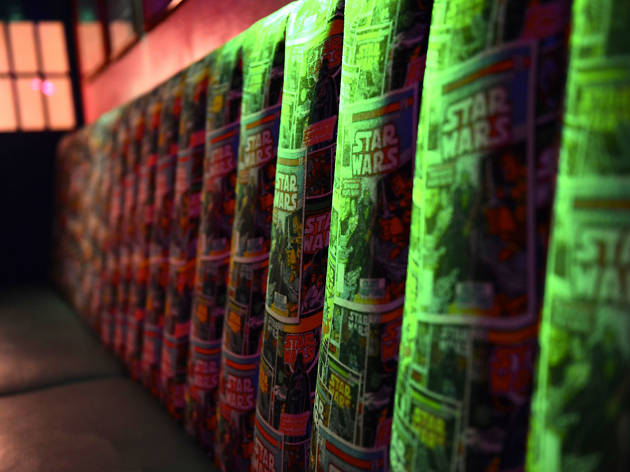 Rob Martin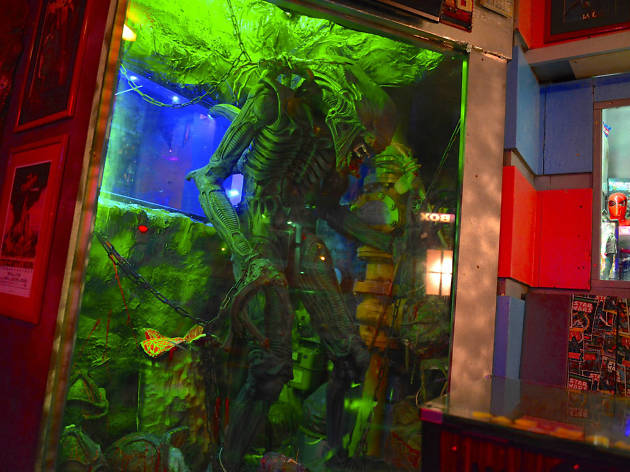 Rob Martin
Life size Alien and Facehugger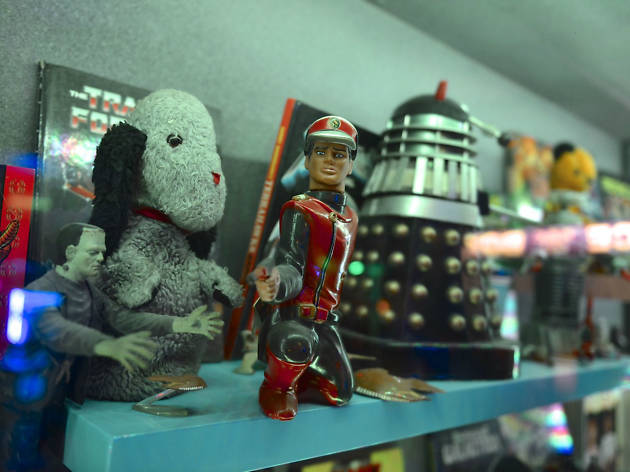 Rob Martin
Captain Scarlet with friends Frankenstein's monster, Sooty and Sweep and a Dalek
Manchester's best bars
What is it? Fancy cocktails that are Northern to the core.
Why go? With several high-end restaurants and bars on the Living Ventures roster (Australasia, Manchester House) it would be easy to dismiss each as lacking that individual charm, but it couldn't be further from the truth. Stepping onto the podium as a case in point is The Alchemist. House classics include a smoking Old Fashioned and the foaming Bubble Bath, made with 'apple fairy liquid'. Gold décor and the city's most sun-kissed punters complete the look. All of those drinks making you hungry? Alchemist also have a food (and set) menu, so get ordering ciabatta, mac n cheese bites and salt n pepper crispy squid.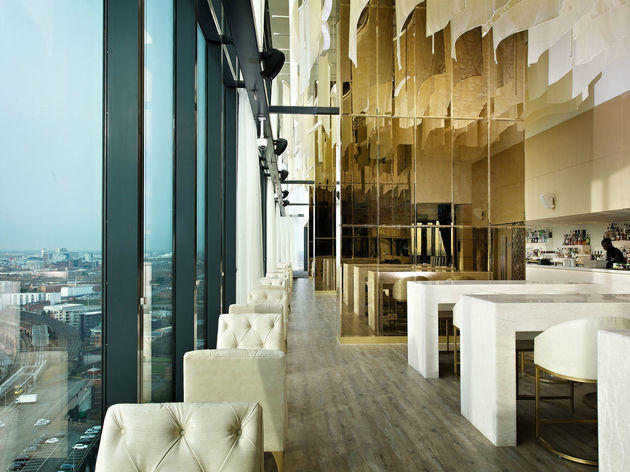 What is it? The sweet filling in a skyscraper sandwich. Wedged halfway up Beetham Tower, Cloud 23 is the self-dubbed 'height of luxury'.
Why go? Cloud 23 has the best views of any bar in the city, what with it living in Manchester's tallest building and all. Sit by the floor-to-ceiling windows, overlooking the tiny pedestrians below. The cocktail menu as dizzying as the heights on show, where signature cocktails emanate from various Hilton's across the globe. Manchester's two offerings are the 'Up, Up & Away', a sharing cocktail made with
Ron Zacapa 23 Rum, Grand Marnier, Orange Rooibos Tea, Pineapple and Grapefruit and the 'Ena Sparkles', a mix of fruity liqueurs finished off with a decent glug of champagne. There's a popular afternoon tea menu too, with all the usual suspects all make an appearance.
Show more