Inside Fab Café where the force awakens for sci fi film lovers
Love sci fi films and TV shows? Manchester's Fab Café is the place for you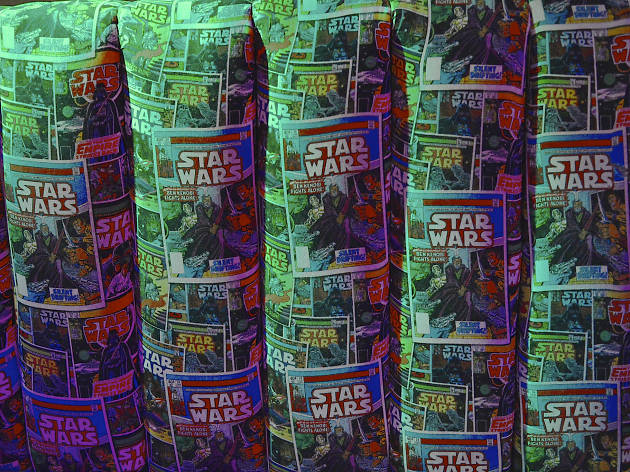 As anticipation around the release of 'Star Wars: The Force Awakens' reaches fever pitch, we take a peak inside Manchester institiution Fab Café, one of our favourite Manchester bars, where horror and sci fi buffs can surround themselves with memorabilia from beloved films and TV shows. From Dr Who to Indiana Jones, the stars of screens large and small keep you company. Just don't let that life sized alien looming behind you put you off your fishfinger butty...
10 Fab Café photos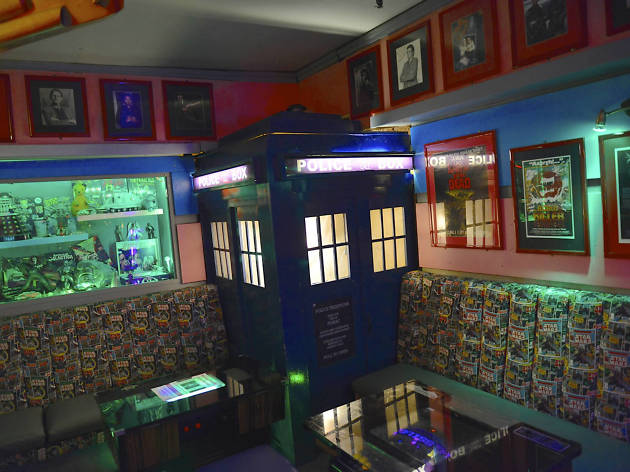 Rob Martin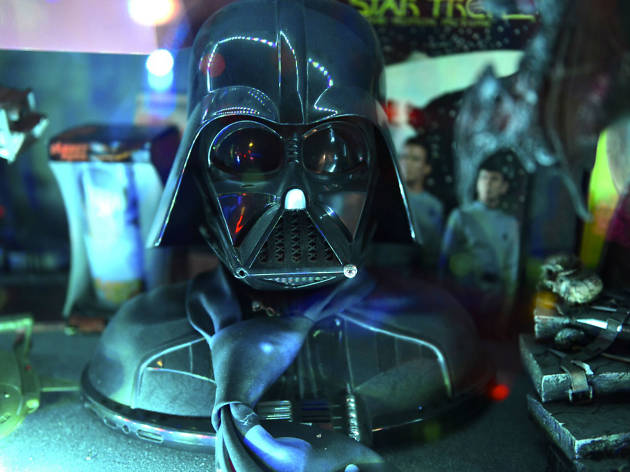 Rob Martin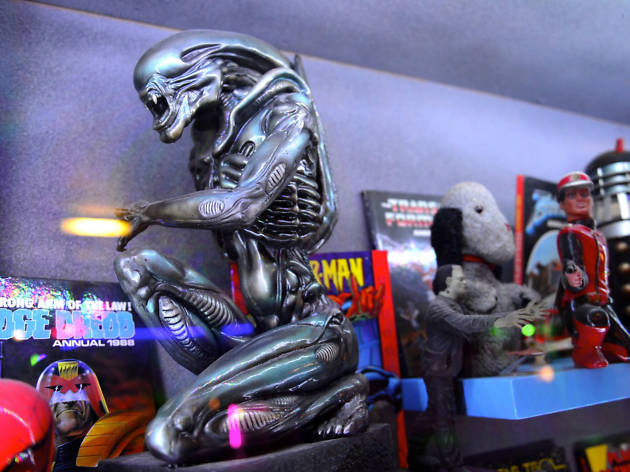 Rob Martin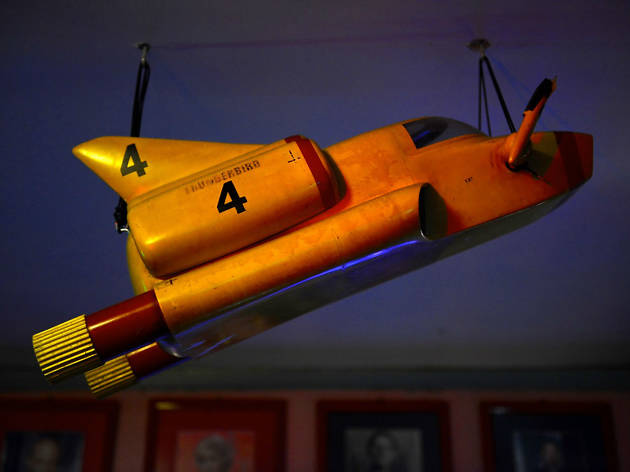 Rob Martin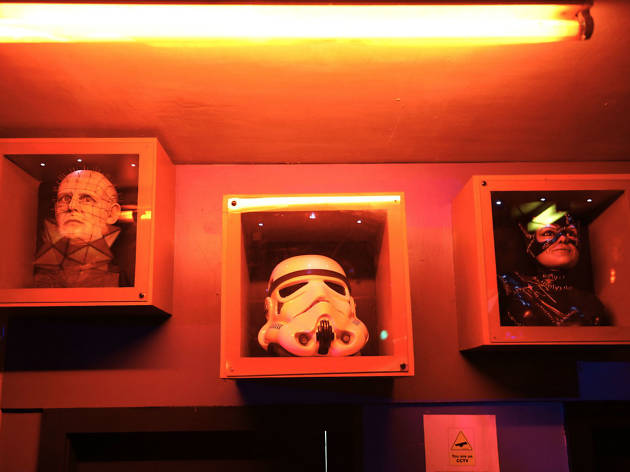 Rob Martin
Pinhead, Stormtrooper and Catwoman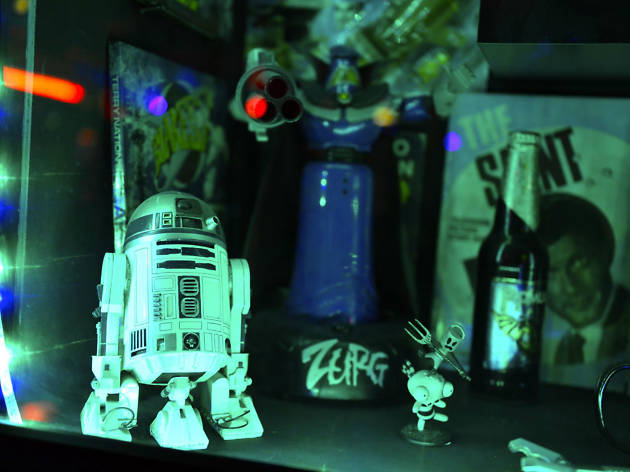 Rob Martin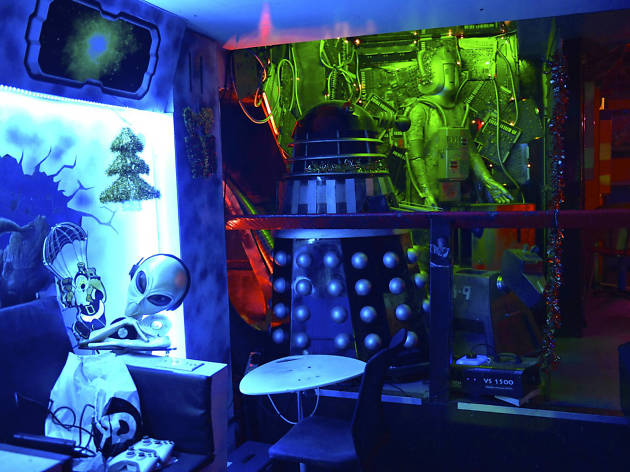 Rob Martin
Dr Who - Daleks and Cybermen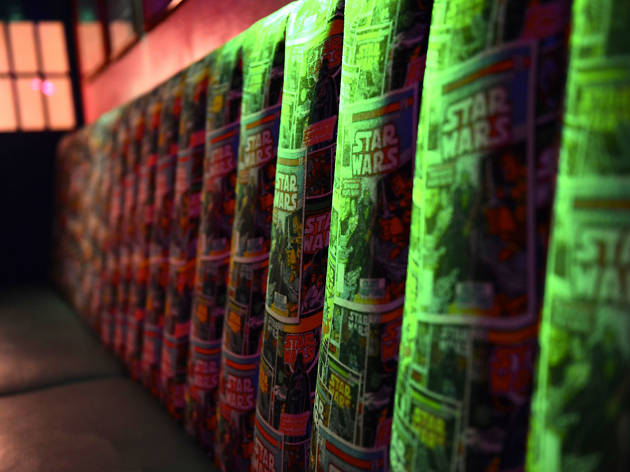 Rob Martin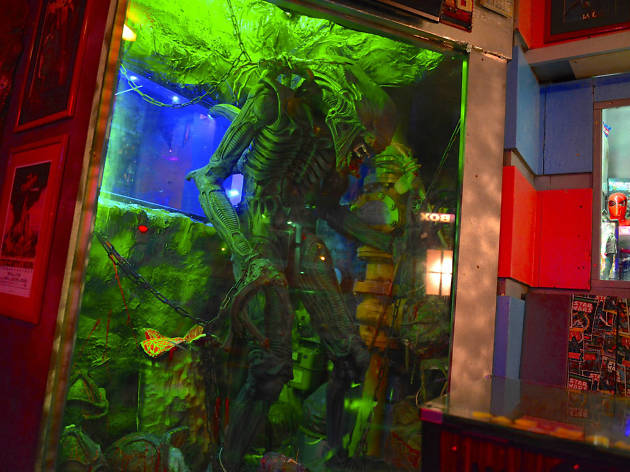 Rob Martin
Life size Alien and Facehugger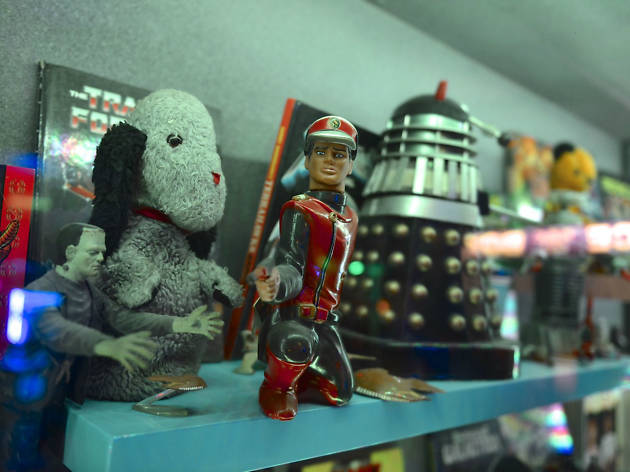 Rob Martin
Captain Scarlet with friends Frankenstein's monster, Sooty and Sweep and a Dalek
Manchester's best bars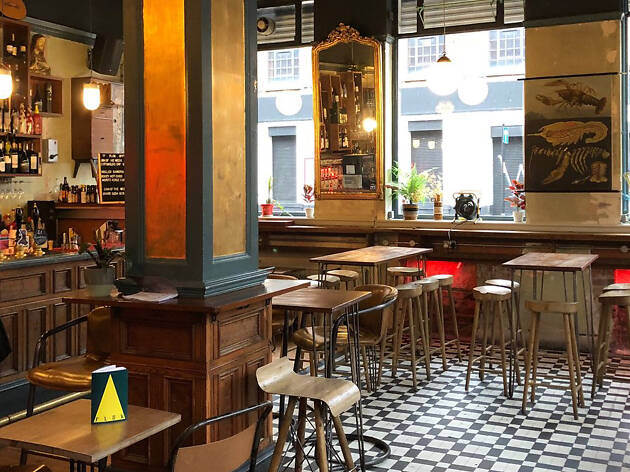 Photograph: Courtesy TripAdvisor.com
The Flok team had perfected the art of hospitality at their first two bars: the balearic party shack Folk in East Didsbury and the (slightly) more grown-up wine bar Wine and Wallop on Lapwing Lane. In this latest venture, they seemed to hit the nail on the head with the perfect mix of laid-back atmosphere and serious drinks offerings. The bar features a cosy retro interior, well-chosen wine, an incredible sherry list and, downstairs, you'll find a hidden, gold-leaf lined vault complete with record player and mini bar, which groups can rent out for private fiestas.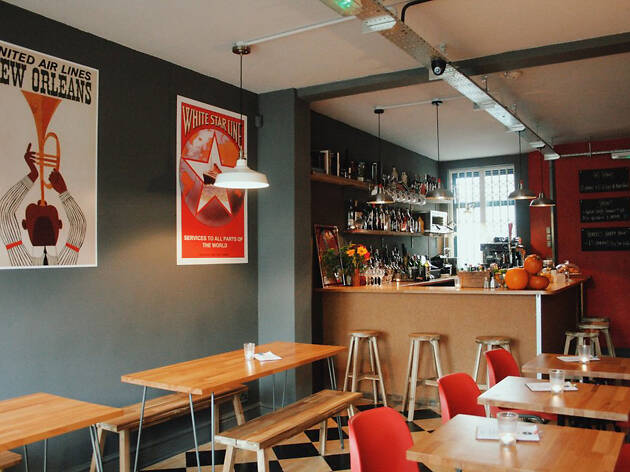 Photograph: Courtesy TripAdvisor.com
How did we ever cope before the perfectly mixed Negronis of Henry C came along? This tiny cocktail bar has made a big impression on the boozers of Manchester thanks to an impeccable and inventive drinks list that changes regularly. Choose off the menu or ask for your favourite classic – if they've got the ingredients, there is no doubt they will nail it. There's a tiny shop in the back room, too: venture forth for obscure spirits and craft beers to take home – just don't go spending your month's wages after too many martinis.
Show more