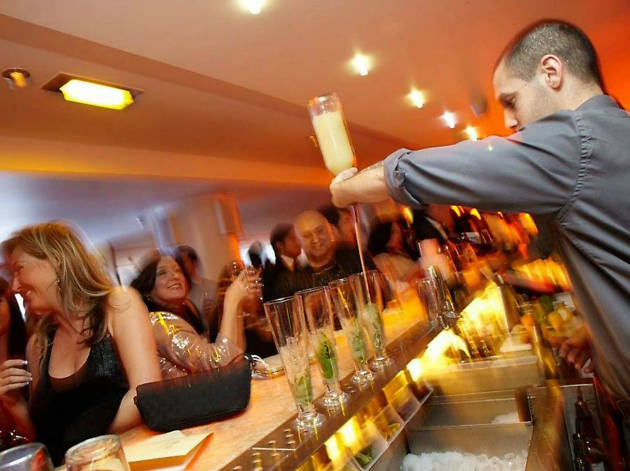 A cure for all ills? Not with the hangovers you're bound to get with the in crowd.
With both a bar and a restaurant catering for the fashion conscious, Panacea is certainly one of the more stylish places to be seen at in the city centre, attracting a lot of people who want to be seen.

There's an extensive cocktail menu and the food (canapés) and wine choices are nice. You can even book an booth where, if you're feeling flash, a bottle of Hennessy Richard will leave you no change out of £2,500. No, that's not a typo.

Later on it goes from bar to night club so, if you fancy getting on your very glad rags and you're not afraid to spend a bob or two, this cure for all ills which claims that 'life's too short for ordinary' may get you in to the in crowd.


Venue name:
Panacea
Contact:
Address:
14
John Dalton Street
Manchester
M2 6JR