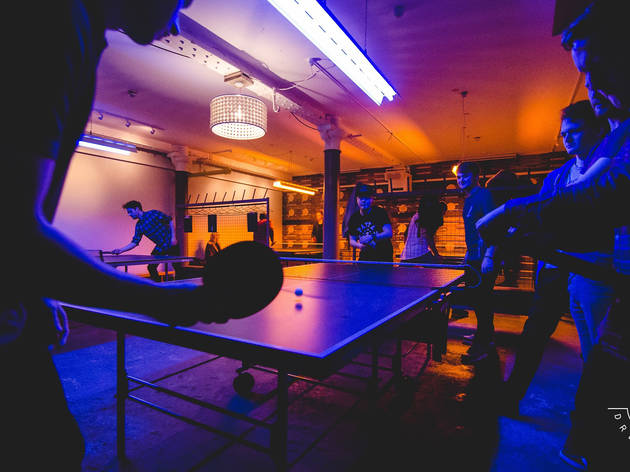 1/2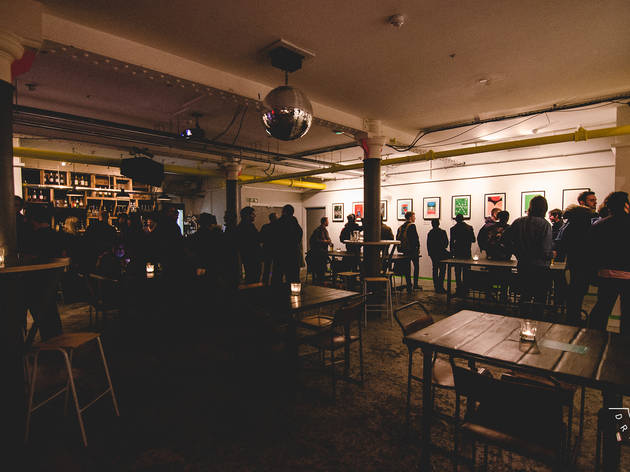 2/2
Time Out says
A ping-pong bar that welcomes big name DJs and offers a great range of local craft beers. Sample the lot at its much-loved 'Beats, Bats and Beer' party.
It's rare that entrepreneurs think to combine art, music, a bar AND ping-pong in one multi-purpose venue. But that's what Twenty Twenty Two, formerly 2022, decided on when it relaunched back in January. To be fair, the first three were already sorted.

And it's paid off. Saturday night's 'Beats, Bats and Beer' has become mighty popular (though we suspect it's probably not so much to do with the pseudo-sport). Inspired by Dr Pong in Berlin according to director Jamie Scahill, it sees Mark Webster, aka Bucky, and guests (think Italy's Beppe Loda, Horsemeat Disco, Luke Unabomber) drop the beats and, well, you can guess the rest.

All too often, venues likes these suffer from a mediocre drinks selection. You know the sort of thing: lukewarm cans of Red Stripe, generic vodka, abrasive white wine. After all, when you've got first-rate DJs to entice punters, first-rate booze can wait. Not so for Twenty Twenty Two. With the exception perhaps of Gorilla, they've set a new standard.

Bottle-wise, you've got a couple of gems from Buxton – the coffee-inflected Rednik Stout has 93/100 on ratebeer.com – and four Thornbridge brews, including Kipling and Tzara. The house cask ale A Selecao is a passable 4 percent extra pale ale brewed by Bury's Outstanding Beer. In the past they've got hold of rare finds like First Chop Brewing Arm's collaborative beer with Good Measure clothing. And you'll sometimes see cans of Barcelona-based Moritz or skull-branded Pistonhead lager.

If none of that takes your fancy, there's always the exhibitions. Past standouts include Leo Zero's Cut Stuff Up, which showcased his collage art that's featured in Dazed & Confused and Time Out. Or you could, y'know, just play a game of table tennis.
Twenty Twenty Two says
Twenty Twenty Two is a one-of-a-kind late night party spot, ping pong room and event space right at the heart of Manchester's Northern Quarter.

The venue has stepped up its game, put on its best treads and is now the NQ's signature late night party destination every Friday and Saturday.

The weekend soundtrack is provided by a collection of Manchester's best party DJs; every Friday and Saturday night you'll find Murkage Dave, Darka, Bad Osiris, Stylus or Klepto reppin' the wheels of steel and playing a smooth blend of hip-hop, R&B, disco, garage and house to the bouncing masses.

Whether it's a wild one after a hard day at the office and you want get those legs shakin' to some bass filled bangers - or if you want to let off some steam by slapping some balls about in the ping pong room, Twenty Twenty Two is the basement of choice.

Event organisers and fans of the space include global hip-hop heavyweight Kendrick Lamar, Reebok, Converse, X-box, Dr Martens, Skiddle, Salford University, Channel 4, BBC, Top Shop, Red Bull, Foot Locker, Film 4, Bench, Kopparberg, Calvin Klein, Manchester Metropolitan University, Future Everything, Nokia and The Skinny.

Twenty Twenty Two has spaces available for hire seven days a week and the whole venue is available 8am-3.30pm Monday–Friday, if you want it.
Details