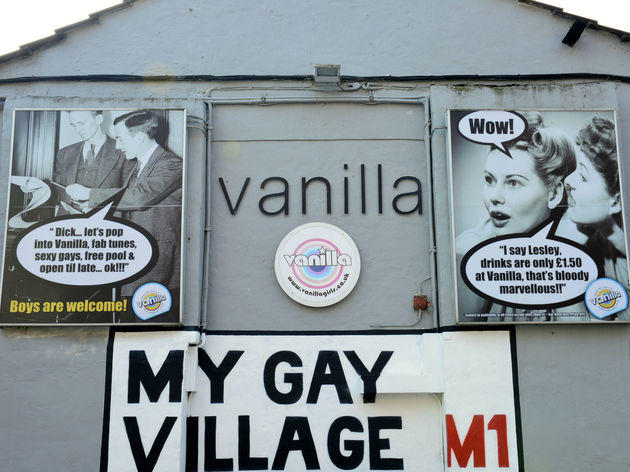 Time Out says
Semi-legendary lesbian venue where men are welcomed (but definitely outnumbered). Cocktails cost as little as £2, and the music is pop-centric

Established back in 1998, Vanilla has become one of the UK's leading bars within the LGBT scene. Claiming to be 'where the girls are', Vanilla is branded primarily as a lesbian bar, but the joint still enjoys a healthy and diverse mix of men and women despite the clientele being predominantly female.

The walls are covered in a mural of black and white magazine pages, creating a playful, bubblegum-cute aesthetic. This is perhaps the first indicator of the lovably tacky reputation that not only precedes it but also divides its customers, with many embracing the cheap, kitsch style that comes in tow with low-cost booze, while it remains too gaudy for others.

Put simply, this isn't where you go for a sophisticated evening cocktail. Instead it's a mecca for fun times, flirting and sugary drinks. For the true Vanilla experience, order the Manchester classic Vodka Vimto, which costs just two quid. Otherwise you're looking at vodka with lemonade. Or vodka with energy drink. Vodka, basically.

Throughout the week you'll find a range of nights covering everything from pop classics to raves with all the club anthems, most of which fill the space easily but as a result sometimes leave it feeling claustrophobically clammy.

The crowd can get a little cliquey but is never unfriendly. Instead you'll be surrounded by fun-loving people in what feels like a small-scale club, where everyone's simply out for a good night that may or may not involve a little mischief along the way.
Details
Users say