Basements have always provided a suitably subterranean setting for Manchester's most infamous club nights. Ahead of its imminent tenth birthday celebrations, we asked DJs and promoters (past and present) at Oldham Street's Mint Lounge to select a tune that sums up the club's enduring underground appeal. Check 'em out below.

DJ/guest contributor: Itchy Feet
Name of the tune: Johnny Watson - 'Gangster of Love'
Why it sums up the Mint Lounge: 'There's no better place to play a down and dirty blues tune than the Mint Lounge. You can keep dropping the tempo and the dancefloor just gets better. It's a special venue, with a receptive crowd, and they got the blues.'



Jamie Scahill - Funkademia
Stevie Wonder - 'Superstition'
'This tune gets played every week and is usually the one that puts a bomb under the dancefloor. It takes it from early doors to peak time in one big singalong groove and you can guarantee big hands in the air moments!'



Ian Clique
LCD Soundsystem - 'All My Friends'
It's a track we often played as our final song. A packed room of clubbers singing along and hugging each other. It's even more special for us as it reminds of us of the time LCD Soundsystem came to Mint and played their only ever DJ set in Manchester - at Clique!



Gus Gorman - Top Of The Pops
Little Richard - 'Long Tall Sally'
It's raw, powerful and when it drops you can see it catching people off guard, but then they all get it and suddenly the place turns into a 1950's whiskey den! It's a good reminder that we have such a great crowd at Mint who love having such curveballs thrown their way!



Huw Morgan - Nish Nash Nosh
Hot Chocolate - 'Cadillac' (The Revenge edit)
Why it sums up the Mint Lounge for them: 'Was dancefloor dynamite every weekend on a Saturday and without a doubt became a fail-safe track to drop when the dancefloor was packed.'



Tom Lynch, Chris Feinmann, Mike O'Mara and Andy Proctor - Development DJs
Lil Louis - 'Do You Love Me'
'When we started Development at Mint Lounge in 2005, we didn't anticipate bringing all of our favourite DJs from around the world to do many years of crazy parties there. Nor did we anticipate the hair loss and liver damage that comes with being a promoter. When the lights came up at 4am on our last party, this song played to hundreds of smiling friends and euphoric dancers, which will stay with us forever.'



Neil Scott - Nish Nash Nosh
'This was a big record at Nish Nash Nosh from the beginning to the end, getting caned by Dave Walker and myself throughout. It really sums up the vibe, which was a Saturday night party with great music, without taking itself too seriously.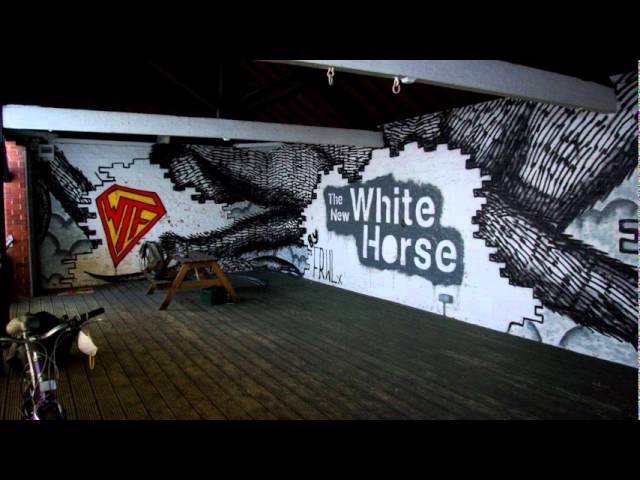 Neil Diablo - El Diablo's Social Club
Ministry - 'Work'
'It was at Mint Lounge where this disco-not-disco joint was first cemented as a classic El Diablo's party starter. It conjures up memories of the Daniel Wang, Todd Terje and Maurice Fulton events in particular.'

For more info on Mint Lounge's tenth birthday celebrations, check out their website