With December here, it's time to wrap up warm to head out to 'the club', then immediately regret it when said club resembles that steamed up car from Titanic on the inside. Nonetheless, there's still much fun to be had and much great music to be heard despite such inconvenience, including the mucky madness of Homoelectric, back and swinging off the door frames at Antwerp Mansion, straight up techno with the odd bit of table service at Static, sound clashes and spinbacks at BPM and Hi-Ku turns two over in Ancoats. Read on, brave raver.
Homoelectric, Antwerp Mansion, Rusholme, Fri Dec 5, £12
Since being unceremoniously booted out of it's Legends home on the fringe of the Gay village, Manchester's premier clubbing resource for 'homos, don't knows and disco ASBOs' has settled in quite nicely in the suitably rough and ready surroundings of Antwerp Mansion. This week's festive bash features a host of resident and guest DJs covering upbeat house, sleazy techno and scuzzy pop and classics. A regular at Homo, Justin Robertson returns primed with a selection of wall-climbing acid madness, as well as PBR Streetgang's brand of low slung house. An upbeat Manchester disco institution, Red Laser Disco get their elbows in on the dance, not to mention the long due Homo debut of cult RnB and pop night, Drunk at Vogue. Always on their finest form on home turf, residents Will Tramp, Jamie Bull and Luke Unabomber complete the lineup. Zip up, wade in.
Blackout, Static, Lloyd Street, Fri Dec 5, £8
Bringing a distinctly Ibiza vibe to Manchester on a weekly basis, regular night Blackout take things up a notch with a big booking; tech house hero, Patrick Bonder, AKA, M.A.N.D.Y. Founder of the highly influential 'Get Physical' imprint, he's achieved international acclaim for his own productions and beyond, achieving massive success in colluding to create music that simply makes bodies move. He's joined by Blackout's knowledgeable crew of resident DJs; Romps, Ronson, Ryan Croft and others that don't work as alliteration. There's also great drinks deals for the event, such as £1 shots for every drink bought, so it could well turn into one of those sort of nights…
BPM, Roadhouse, Newton Street, Fri Dec 5, £5
Along with the continuing roadblock success of the likes of Jamz and Swing Ting at Soup Kitchen, it feels like there's a real space for grime, UK bass and heavier sounds in Manchester right now, further typified by the increasing success of monthly party BPM, at The Roadhouse. Featuring fast rising face on the scene and skilled selector Madam X alongside fellow residents Darka and GS One, this edition of the party, backed by Red Bull Music Academy, sees a showcase for the already much revered True Tiger records, founded in 2013 by scene luminary Stanza and having already seen ten acclaimed releases. You can expect performances by stable artists Kinzy and Monkey Wrench, while Sleepy, T Dot and Faro are responsible for some furious mic duty throughout the dance. You can check out Madam X's recent B2B with Flava D below.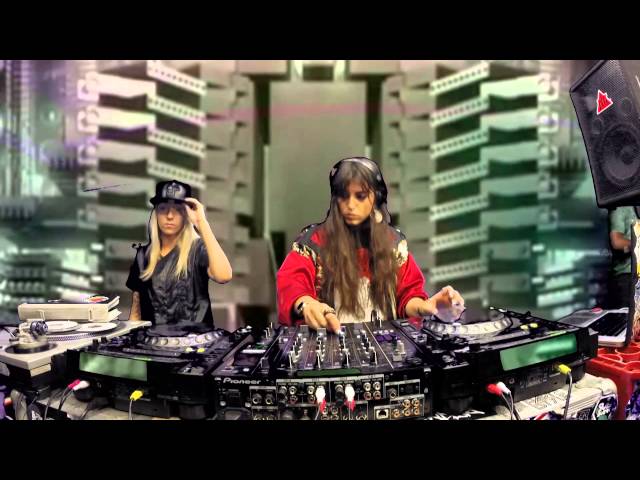 Hi Ku 2nd Birthday, 1 Primrose Street, Ancoats, Sat Dec 6, £12
Hi Ku turn two! Beginning as a student friendly midweek party, their booking policy has come on leaps and bounds in the time since, recently playing host to disco extraordinaire Daniel Wang, and this weekend, they celebrate with their most ambitious lineup yet. Luke Vibert, appearing as himself and not one of his endless playful aliases, is a true king of experimental electro and acid, often thought of in the same context as Aphex and Squarepusher when it comes to boundary nudging sets that still destroy a dancefloor. Joining him in Funkineven, a London DJ and producer who skilfully straddles a similar, 808 indebted sound while staying true to dance music's more soulful roots, as heard on his nonetheless gritty collaborations with US producer Kyle Hall. Meanwhile, the ever generous Hi Ku lot give over Room 2 to Banana Hill. Already a much loved and well established party in Sheffield, they look to repeat the trick in Manchester. Their afrocentric residents are joined by Ninja Tune's precociously talented Romare, after a typically esoteric set from Manchester's John Loveless.