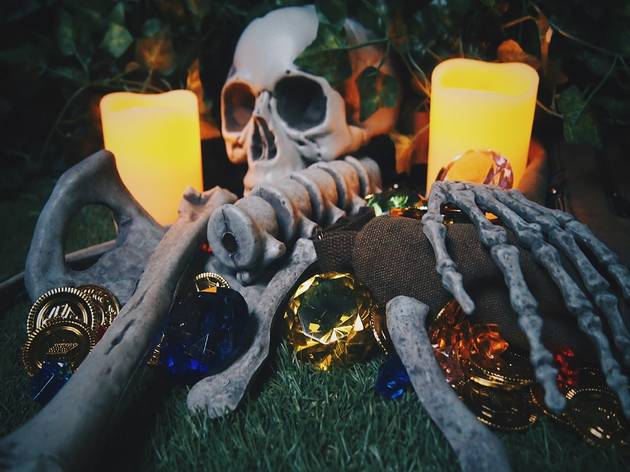 A 'Stranger Things'-themed escape room is opening in Manchester
Fancy visiting the Upside Down or see yourself as Indiana Jones? Then get ready for a themed lock-in as Cryptic Escape Rooms open in Manchester
If you like solving puzzles and enjoy running around with your mates trying to get out of somewhere, you're in luck.
Just when you thought it was safe to go out and explore things to do in Manchester again, a new game invites you to get locked back in.

Cryptic Escape Rooms, an award-winning experience, is hoping that you'll be happy to go back inside for just a bit longer as they bring a range of themed escapes to a new Ashton-under-Lyne location.

Specialising in immersive games and mystery-solving, Cryptic Escape Rooms focus on characters and create rooms that reference some iconic pop culture.

So if you do imagine yourself as Indiana Jones, there's an escape room for that, as the 'Temple of the Forbidden Eye' invites you to find a hidden jewel in a secret chamber. Ever wanted to visit the world of 'Stranger Things' and wallow in '80s nostalgia as you try to rescue a missing boy? 'Secrets of the Upside Down' should be your cup of tea. But make sure you leave the kids at home if you prefer your thrills with a chill, as the 'Hill House Haunting' game is for over-16s only.
The organisers have made the games Covid safe so, if you're planning on booking, make sure you take your mask.

Our advice? Choose your teammates wisely. Indy was always getting double-crossed...

Book for Cryptic Escape Rooms now. crypticescaperooms.com/manchester


Need a place to stay while you play?
From boutique boltholes to luxury pads for very special occasions.