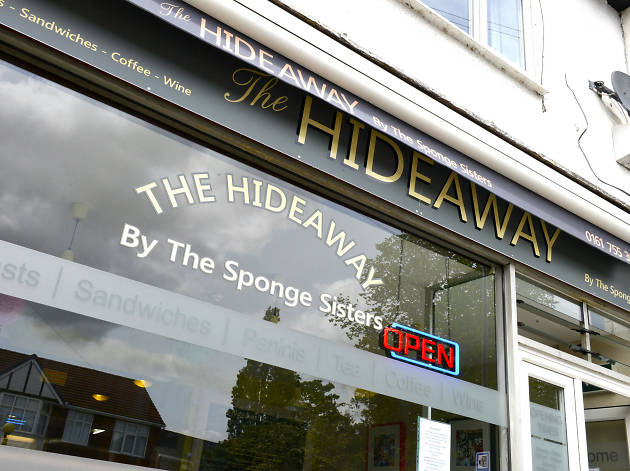 Trafford's only weekly LGBT get together at The Hideaway independent café.
This delightful café from The Sponge Sisters has a weekly LGBT friendly get together each Saturday evening for anyone seeking a relaxed night out.

Instead of the typical 'gay bar' atmosphere and prices, you can enjoy thos cafés calm charm with good music at a sensible volume, delicious homemade food and cakes, plus good wines and ales, providing a genuine and welcome alternative to the 'scene'. The outdoor space has enough seating for 60 people so it's a great chance to sit down with friends and make some new ones.

Given that it's all over by 9pm and you can be tucked up with a hot chocolate before midnight, this is clearly not aimed at the bright young things heading to Canal Street, and is all the more important and necessary for it.