Manchester Pride Big Weekend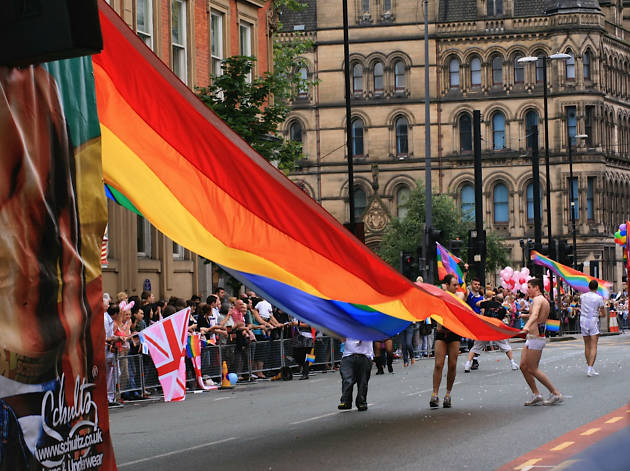 One of the biggest Pride celebrations in Europe is back and the Big Weekend is the party to be at.
For its 25th year, Manchester Pride is packing in plenty over its Big Weekend.

With a main stage, the Sackville Park boutique stage and the Gaydio Dance Arena to pick from, there's enough going on to keep the most demanding entertained, with performances from Texas, Danii Minogue, Little Boots, Bipolar Sunshine, Angie Brown and a lot more.

There's more to it than music of course, oh and lots of drinking, with both the parade on Saturday afternoon and candlelit vigil happening over the weekend, but the main focus is the party-like atmosphere which turns the Gay Village into LGBT heaven or LGBT hell depending on your levels of hedonism.

It's a far cry from a few tombola stands raising money for good causes back in the 90s and, whilst there's no doubt that things have come along massively in the last 25 years, the political message which Pride once stood for does seem to have been overshadowed by the Big Weekend's need to show off its brightest and loudest party frock.