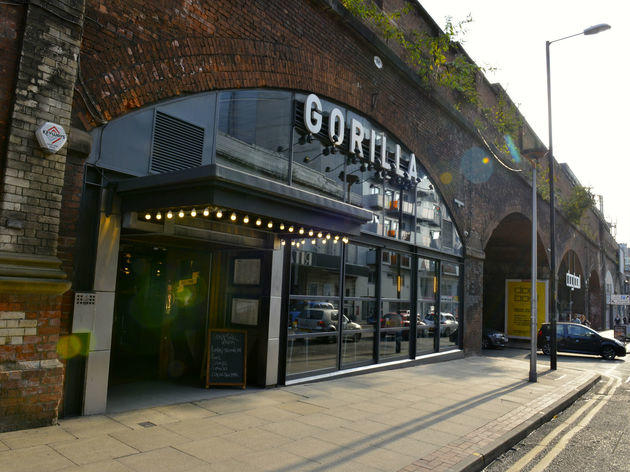 1/7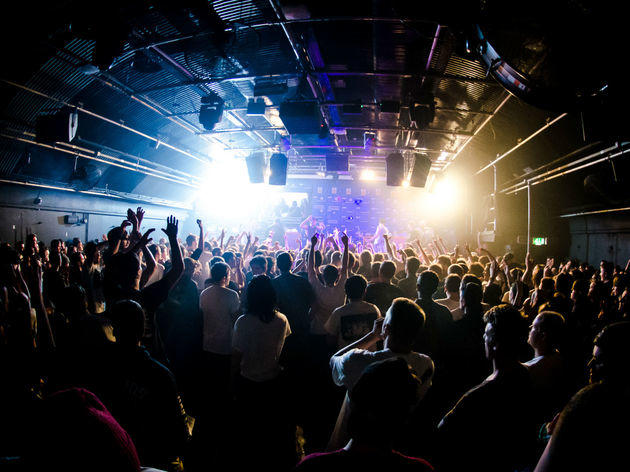 2/7
Photograph: Gorilla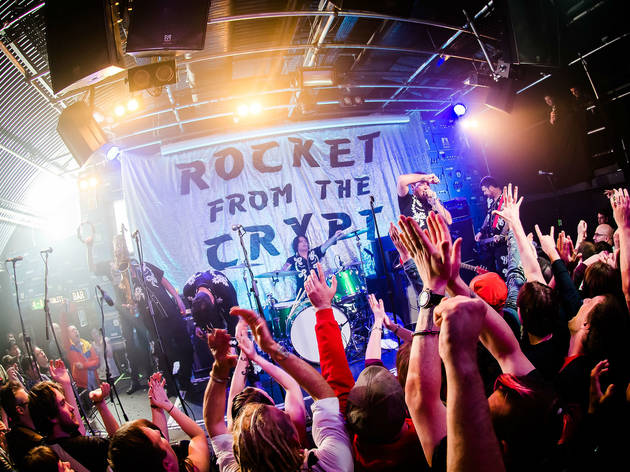 3/7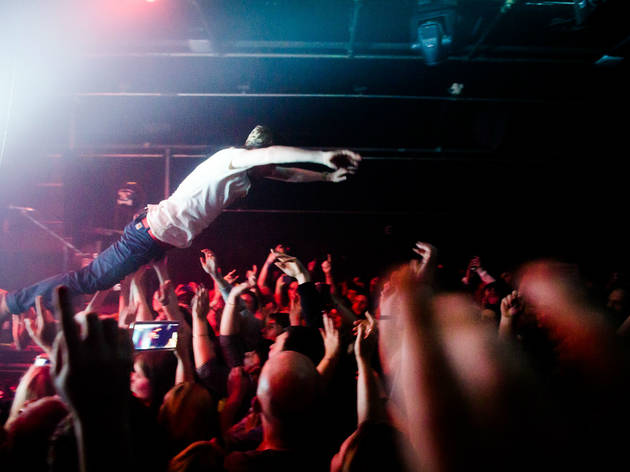 4/7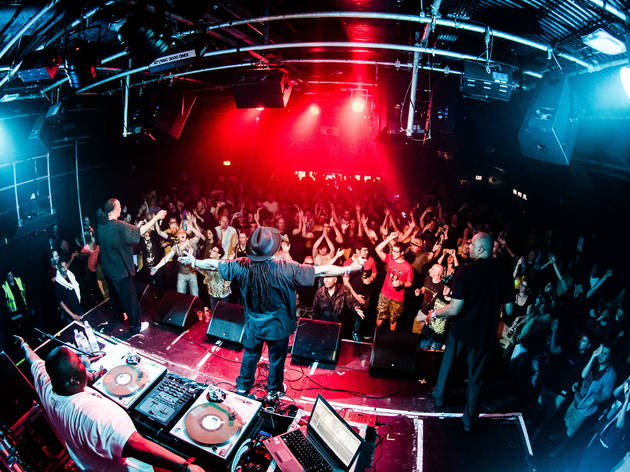 5/7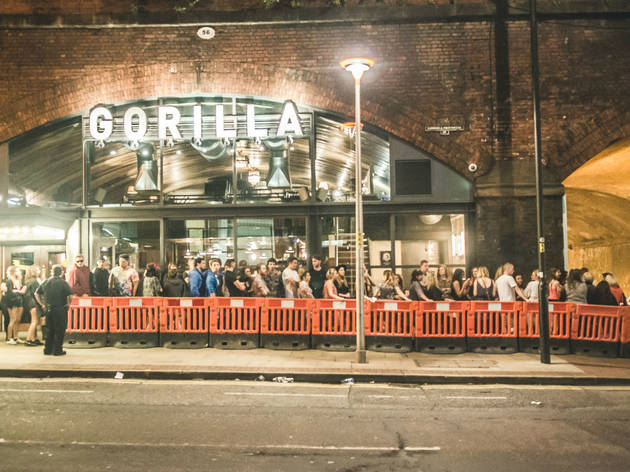 6/7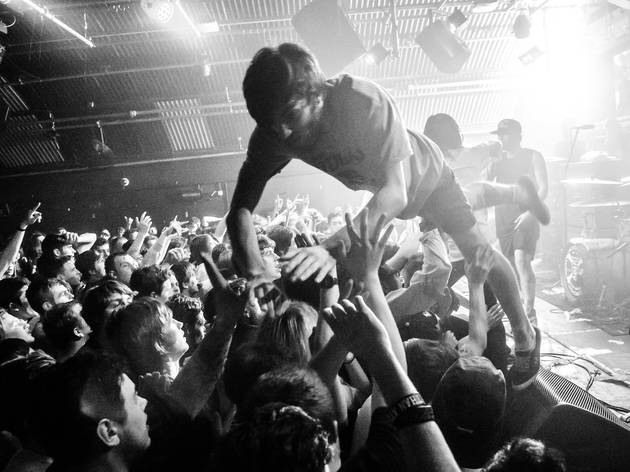 7/7
Time Out says
Located under the railway arches and decked out in reclaimed school furniture, this city centre bar is as hip as they come

Gorilla occupies the space in the railway arches of Whitworth Street that was formally Manchester's most experimental performance venue, the Green Room. For experimental, read a man playing the piano with his penis.

Ripping out the café-bar area and refurbishing it using reclaimed school furniture (the arched ceiling is made out of old school floorboards, you eat from tin plates, you sit on school chairs), the clever folks behind Gorilla had an immediate hit on their hands; a much-needed Northern Quarter-style bar on the other side of town.

Spread over two floors (gin parlour upstairs, standard bar down), Gorilla works as a place to drink or a place to eat, offering a simple but delicious menu that includes burgers, salads and full English breakfasts. Veggies take note – the meat-free Sunday roast is the best in town. On top of this, the staff of hipster beardy boys and cool-as-all hell girls really couldn't be friendlier, happy to chat about the menu, what's on, or their chosen brand of beard cream (the boys, not the girls).

But that's not all. Once the bar was established, the performance space re-opened, making Gorilla a great, mid-sized venue for gigs, book readings, club nights and everything in between. The line-up suggests a desire to mix established artists with those still emerging or trying to break through, so it's good to see that some of the old Green Room ethic still remains.
Details