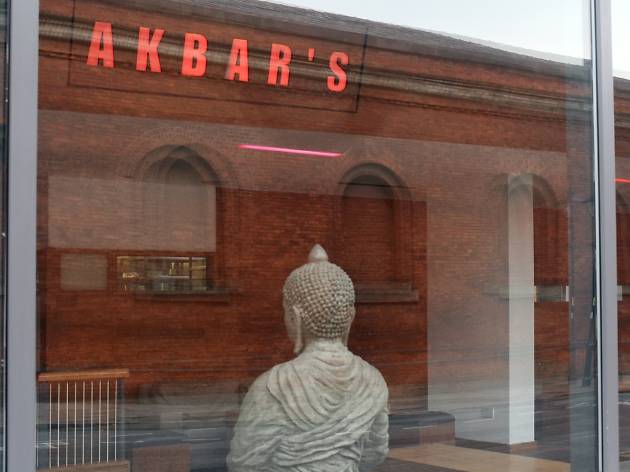 1/2
© Lee Baxter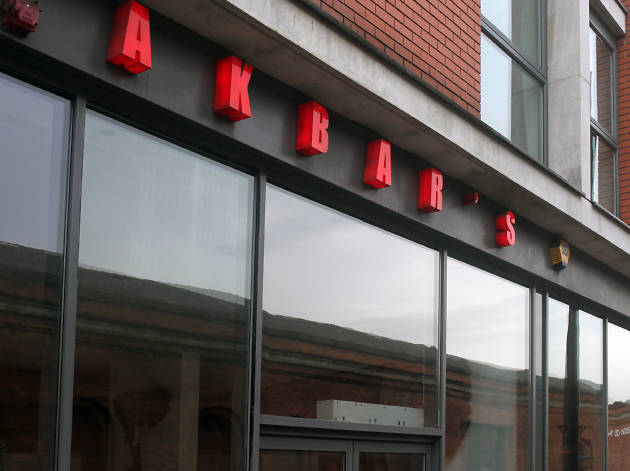 2/2
Time Out says
Smarter-than-average curry house with a good handle on the classics

Away from the Curry Mile, Manchester offers several decent Indian restaurants, where service is efficient and friendly and where the wine list goes beyond 'house'. Akbar's is one of these places.

Far enough away from the main city centre to grab a decent parking spot, Akbar's aims for more than the standard curry house interior, with a swanky, '90s-inflected interior. Fortunately, the focus on well- known English/south Asian classics means you can get a good feed without worrying what everything means. The menu is as lengthy as anyone who's ever been to a traditional Indian restaurant might expect. Starters are cheap, all but one of them under four quid. Fish pakoras make for a safe deviation from the norm: light batter, well-spiced. At £3.75 for the lamb chops, you can't go wrong with the moist, chargrilled meat.

Onto mains and the dish that perhaps Akbar's doesn't receive enough recognition for is the daily handi. With meat cooked on the bone and a thick, rich gravy, it really shows watery takeaway curries how it's done. Further down the menu are a selection of lahoris – traditional, Pakistani style curries. If you're brave try the ojri (lamb stomach). But, if you'd rather not face something quite so unusual, the 'old school favourites' section will see you through. Naan breads are served on a bread tree, because why wouldn't they be.

Don't expect romance at Akbar's, nor the intimate care of a local restaurant owner. Visit with friends and the expectation of a bustling restaurant and decent food, however, and you'll certainly leave satisfied.
Details
Users say