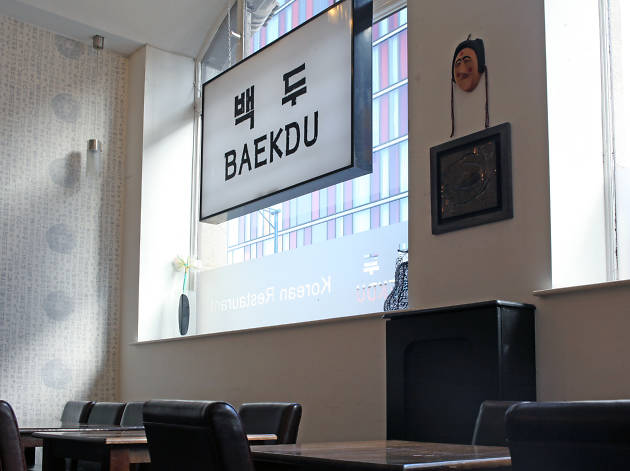 1/2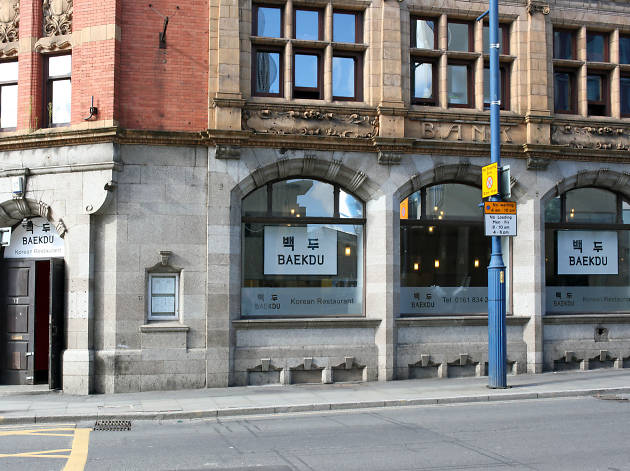 2/2
Time Out says
Korean comfort food done well – the bibimbaps and pancake dishes are particularly good

Located on the outskirts of Manchester's Northern Quarter, Baekdu offers solid, sometimes spectacular Korean food. The dining room is light and open, with decor minimal. Service is welcoming, as you may expect from a family-run venture, and reliably quick. Drinks aren't an area of particular expertise here, with Korean lagers, various teas and an array of fruit juices about as exciting as it gets.

But onto the food – there is one indisputable favourite to be shared and eaten at Baekdu: the nokdu-bindaeddeok, a crispy pancake containing pork, mung beans and kimchi. In fact, the majority of the pancake options are worth a punt, with seafood and potato variations available. Sushi and sashimi are serviceable, but better value and quality can be found elsewhere in Manchester.

In terms of value, it's hard to look past Baekdu's bibimbap and other clay pot dishes. The classic dolsot-bibimbap comes with a choice of beef or chicken and a whole heap of veggies, served on top of rice with an egg. The large, hot clay pot means your food continues to cook as you eat, resulting in delicious crispy bits of rice towards the end. Going beyond these classics, you could spend a lot of time exploring the expansive menu, with dishes such as daegu-maeuntang – an enjoyable spicy cod and seafood stew – or the decent salmon teriyaki.

However, there's a reason everyone orders the bibimbap and pancakes – it's Korean comfort food at its best.
Details
Users say