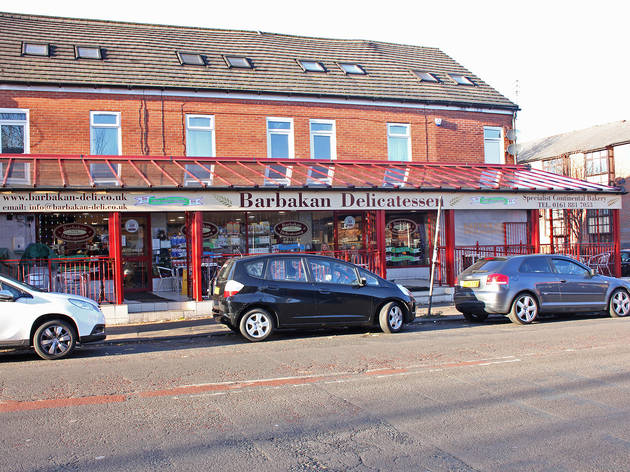 1/2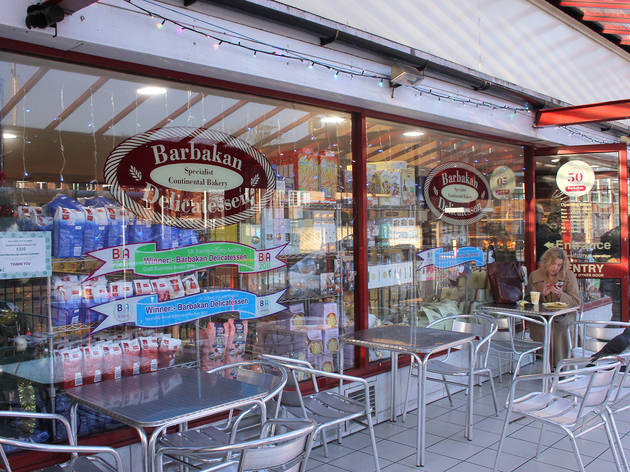 2/2
Time Out says
A much loved deli serving big brats and a great selection of breads. Go to load up on picnic bits, but be prepared to queue

You know you've reached Barbakan when you catch a whiff of fried onions, or spot a queue that snakes down the steps and onto the street. Fortunately, their outdoor sausage sellers are efficient and you won't be waiting long: the bratwurst is a solid favourite, and there are around ten chutneys and mustards to choose from (the sauces are self-service too: go crazy!). There's a rice and potato dish on offer too, but the carbs are unlikely to get a look in once you see the size of the bangers.

Once you make it past the grilled meats, try not to let the inside queues intimidate: once you've got a ticket from the machine by the door, the well-staffed counter will see you served in a matter of minutes. If you're something of an indecisive shopper, it might be best to browse before you get a ticket. There are specialist dry goods on the shelves, including an impressive range of pastas and condiments, while the chilled counter is divided into cheese, meats and salads – all perfect for a picnic in nearby Longford Park.

It's not just cold lunch items the award-winning deli is known for: there are around 50 types of bread on offer six days of the week (they're closed Sundays), with the Norlander rye and the Chorlton sourdough seemingly the most popular. If you're used to buying your loaf from a supermarket, the prices might seem steep, but it's worth remembering that all the bread is baked by hand, using quality ingredients. The baked goods don't stop there: there's sweet buns, cakes and pastries too, and the deli serves hot drinks to accompany them.

There's a no-nonsense seating area outside, and a few pews inside where you can eat your just- purchased edibles at no extra cost. It's worth bearing in mind that the outdoor grill is cash only, though you can pay by card at the indoor counter – just show your receipt to get your meat.
Details