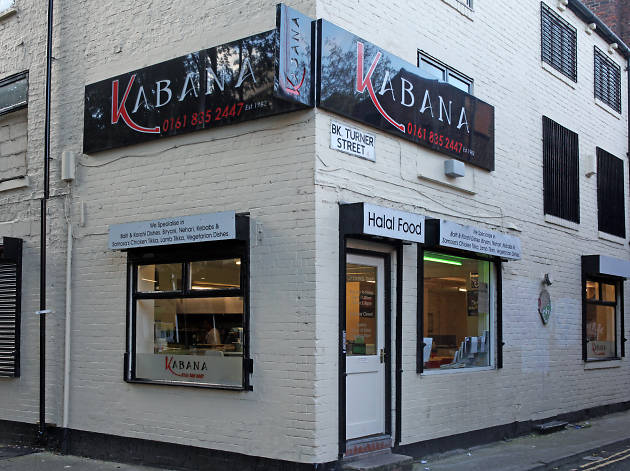 1/2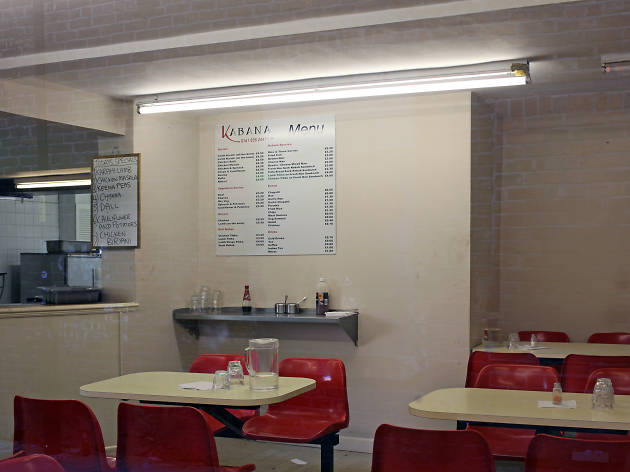 2/2
Time Out says
The cheap and cheerful curries here are enough to slay the mightiest of hangovers. Whatever you order, make sure there's a naan on the side

Eating at Kabana is a euphoric experience. Specifically, eating Kabana's nehari stew on a Sunday lunchtime after a late Saturday is a euphoric experience, but we'll get to that later. Stepping inside, Kabana's interior is similar to many of the Northern Quarter's 'rice and three' establishments, with canteen-style seating and walls covered in framed pictures of footballers.

The day you choose to visit will impact the curries available to you (prices vary, but float around the £3.50 to £5 mark). The chicken masala and lamb karahi (on or off the bone) are excellent, reliable options – the latter is thick and coriander-heavy with a freshness you may not expect from a dish that requires lengthy cooking. As you'd expect from a bona fide Indian caff, vegetarian food is not an afterthought here, with cauliflower and potato, channa and dahl featuring in the curry rotation.

Only available on Sundays, nehari is a lamb curry cooked overnight in a complex, spicy sauce that becomes thick with gelatin as the meat cooks down. It is fiercely hot; don't be tempted to add the extra chillies that sit in a bowl on the counter, although a squeeze of lemon juice and a few spoonfuls of chopped ginger add brightness to what is undoubtedly a heavy dish. There's something about the mix of spices (cumin, cloves and coriander feature heavily) and the mind-blowing heat that creates a rush of endorphins that's severely addictive.

Rice and chips are available to accompany your curry, but it's the breads that should be getting your attention. Fresh chapatis, cooked against the side of the tandoor are perfect vehicles for scooping up your curry, but the garlic naan is even better – crispy yet pillowy, they soak up the gravy with ease.

Mention Kabana to the right people and their faces will light up. It's easy to miss, and its humble appearances mean it will likely always remain a hidden gem, but it remains a key and well-loved part of Manchester's Northern Quarter and justifiably so.
Details