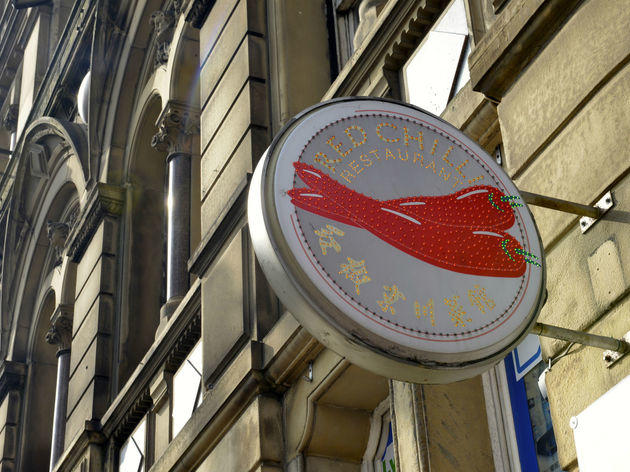 Sichuanese restaurant with a secret menu of super-spicy dishes

There are two menus at Red Chilli in Manchester's Chinatown district. The regular menu is perfectly fine, but nothing that you can't get at many other places nearby. If you don't get offered the second, 'spicy menu' it's definitely worth asking for as it's here you'll find the dishes that Red Chilli specialises in: the exciting, hot and fragrant food of Sichuan and Beijing.

Inside, Red Chilli is cramped and more than a little dingy, with dark wood panelling containing Chinese carvings and mirrored walls, it makes for an eerie atmosphere.

Still, this is a place where the focus is on the food. Many of the dishes could be considered challenging to some, with battered pig's intestines, crystal pig's ear and five-spice sliced pig's head just some of the porky options available.

There are more conventional dishes for the less adventurous, of course; Beijing roast duck with pancakes is an excellent place to start, and the stir-fried roast mutton is very good indeed.

While this branch is the original, there are several others around the North West, including a second, larger restaurant in Manchester's university district on Oxford Road.
Venue name:
Red Chilli
Contact:
Address:
70-72 Portland Street
Manchester
M1 4GU