The Northern Quarter Restaurant & Bar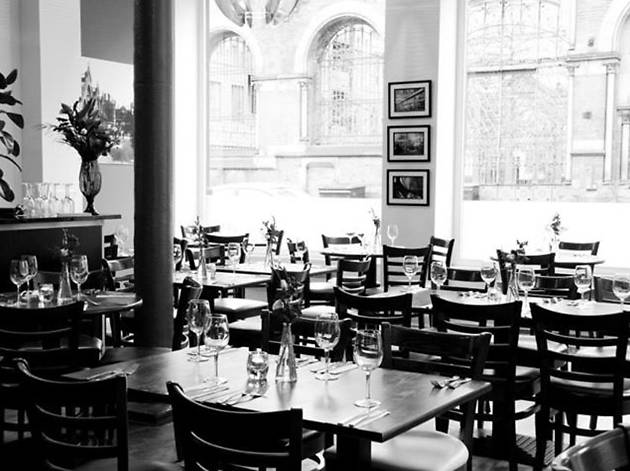 1/2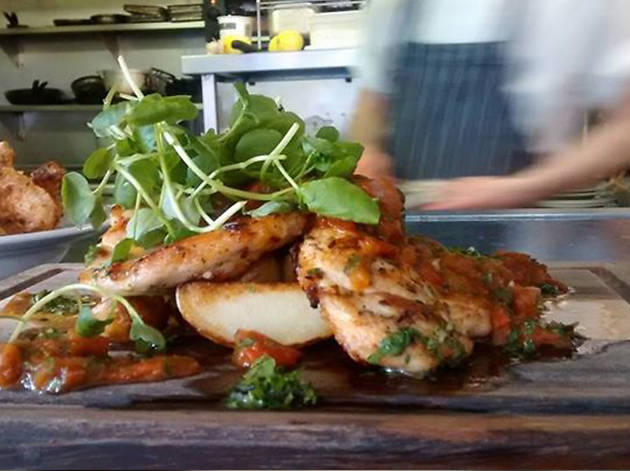 2/2
It's been around a while, but 'TNQ' holds its own against newer, flashier neighbours. The £30 set menu (with unlimited wine) is a steal

While certain other places nearby have been grabbing the limelight, Manchester stalwart The Northern Quarter Restaurant and Bar on High Street has quietly been turning out quality food in a relaxed and friendly environment for many years.

Named after its location, The Northern Quarter Restaurant and Bar (or 'TNQ') shares many of the qualities of its namesake and much like the area it appeals to the artistic, young professionals and creative types with its unique combination of stylish, funky minimalism. In the summer months diners can enjoy the outdoor eating area next to the wonderful old Smithfield fish market across the road.

Head chef Anthony Fielden trained in some of Manchester's best restaurants and now serves up great dishes made from local ingredients on his regularly changing menus. Most of the dishes are classics, with tried and trusted flavour combinations, but they're presented in a modern style. There's an emphasis on seasonality and only produce sourced from the north-west is used. The quality of ingredients such as Cheshire lamb, Loch Fyne salmon, Goosenargh chicken and Anglesey sea bass is evident in the elegantly presented final dishes.
The wine list is minimal but covers the necessary bases from light and delicate to full, rich and complex.

Already reasonably priced, TNQ offers several excellent value set menus, special offers and events, none more so than 'Happy Mondays' and 'Thirsty Fridays', where you can enjoy three courses along with unlimited house wine for under £30.

TNQ is a friendly and comfortable place with a unique atmosphere and good local food; it's relatively quiet too, a welcome change from some of the busier alternatives in the area.
Venue name:
The Northern Quarter Restaurant & Bar
Contact:
Address:
108 High Street
Manchester
M4 1HQ