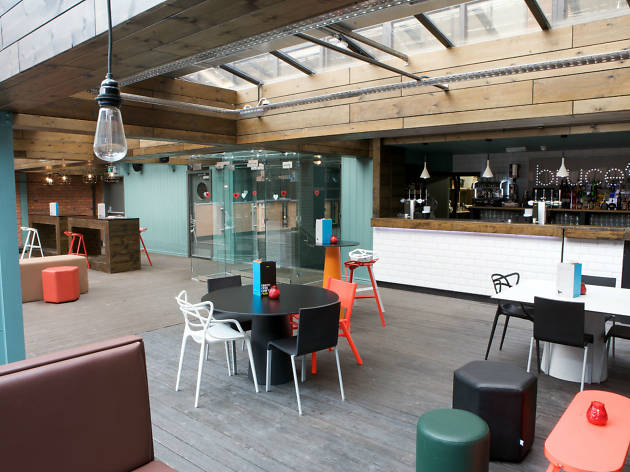 New York style speakeasy, diner with a pool room, roof terrace BBQ and basement bar and club.
Sister to the Black Dog Ballroom in the Northern Quarter, but more ambitious in its programme of events and with a delightful roof garden as well.

There are pool tables, a BBQ area, screenings and a lot going on making it more than just a bar cum diner.
Venue name:
Black Dog NWS
Contact:
Address:
11-13
New Wakefield St
Manchester
M1 5NP