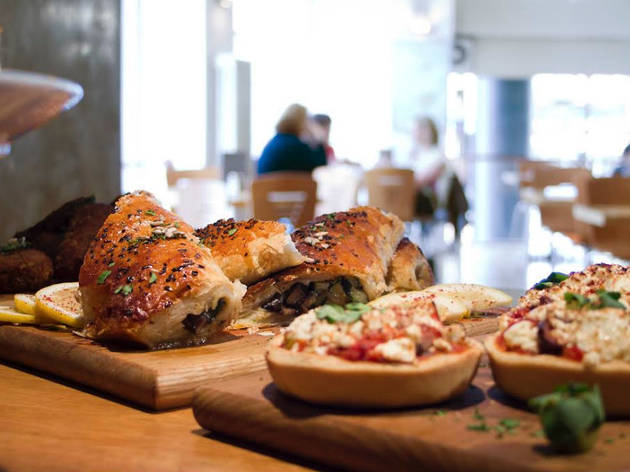 One of the incubators of Manchester's alternative scene is sadly not long for this world

Make the most of this iconic first floor café because it's not going to be around for much longer.

Cornerhouse, with its three arthouse cinemas and contemporary gallery spaces was, for many, a way into non-mainstream culture in Manchester. It opened up a different world of foreign cinema, experimental art and acceptance of difference. The café became the heart of the venue, where chef Ciarain rustled up an endless hotplates of vegetarian lasagnes, baked potatoes and soups of the day.

Now, Cornerhouse Café still feels very much the heart of the venue, its more sophisticated menu and wine selection reflecting how we've changed in the last 25 years. Tuck into a delicious pizza, a cold salad platter or a steak sandwich and enjoy a glass of malbec and watch the world go by on this busy corner.

Soon, an expanded Cornerhouse moves to a new home in a different location. Enjoy it while it lasts.
Venue name:
Cornerhouse Café
Address:
The Cornerhouse
70 Oxford Street
Manchester
M1 5NH