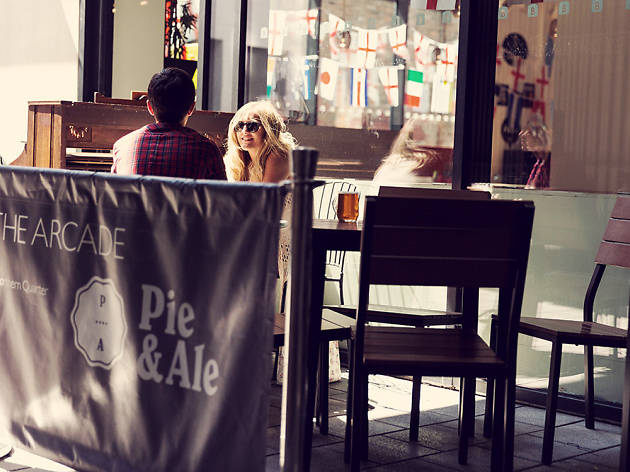 1/2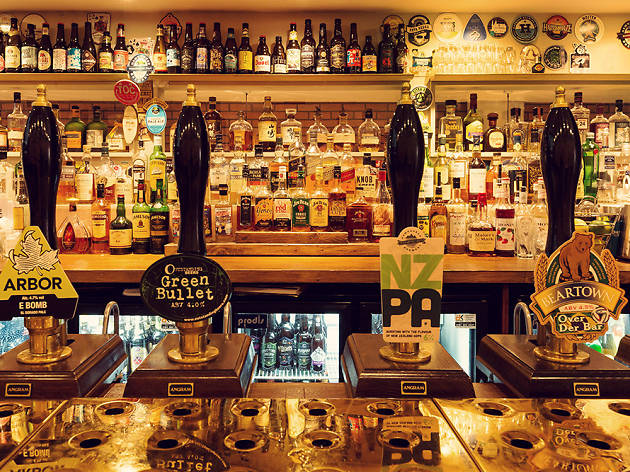 2/2
Where Bakerie takes care of the bread and wine, sister venue Pie & Ale handles the gutsier, more comforting equivalents of its namesake elements.
It's a set-up that in the wrong hands could cause offence with bread and wine for the gals, pie and ale for the guys, but luckily neither feels remotely girly or blokey enough to let the old school of though prevail. Whilst Bakerie boasts its own enomatic machine, Pie & Ale comes complete with a designated beer hall (and a little bit of outside space, we might add) for you to enjoy the eight rotating cask ales from micro-breweries and over 50 craft beers from across the globe. Cocktails, meanwhile, are mostly twisted classics.
However, it's more about the pie, and in this sense they're happy to play around with the flavours, veering away chippy favourite steak and kidney and instead verging into more interesting territories like braised mouflon and Iberico pork – plus exotic, if not sometimes gimmicky, specials including crocodile, springbok and zebra – all completed by a pastry cutout resembling the main ingredient inside. Come the weekend you'll also find innovations like a roast dinner pie, with veg, creamed leeks and a slab of roast beef wedged inside and topped off with a Yorkshire pudding, plus the Breakfast Pie (£9.95), speared with a hash brown in place of the animal pastry topper and served with baked beans.
It's a shame that we'll probably always compare Pie & Ale with its direct competitor and nearby big name neighbour, Pie Minister, where the meals are considerably cheaper because the latter is part of a UK-wide chain that can afford to take the hit. But taste-wise they both strike well – if anything, dare we say better mash at Pie & Ale? – so if you're able to spend an extra few bob to support the more local name, Pie & Ale's your guy.
Venue name:
Pie & Ale
Contact:
Address:
Unit 1 & 2
The Hive
47 Lever Street
Manchester
M1 1FN