The French at the Midland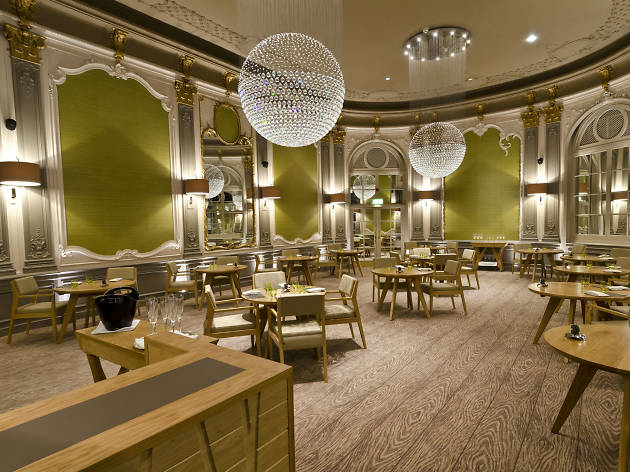 Time Out says
Adam Reid's flagship Manchester venue delivers intricate, ingenious dishes assembled from the simplest of parts.
Manchester's food lovers can relax now that the city can boast of a Michelin star. Even so, many were surprised that it wasn't The French that brought that accolade home.

Now in the safe hands of local lad Adam Reid, who won the BBC's prestigious 'Great British Menu' competition with his signature dish, Golden Empire, The French is a must for anyone happy to splash the cash on quality in a luxurious setting.

Somewhat incongruously, The French is about seasonal variations on British food, with menus offering you 4, 6 or 9 courses.
The restaurant oozes a sense of destination made more so in light of the massive refurbishment of The Midland itself. A huge, multi-globed chandelier makes every meal bling, as does the price tag. Yet perfectly pitched portion sizes and an expert wine list with choices for both new world and classic palates means you won't regret going for broke.
Details