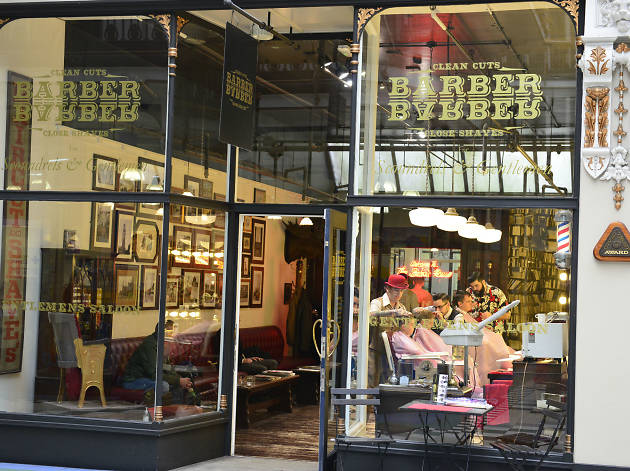 A barber shop with no doubts at all about its masculine credentials.
Barber shops are funny places. Stripped of the softness of the hairdresser, a barber shop takes on a masculinity which can verge on bravado. It can make you nervous. After all, there are a lot of sharp things in there!

Barber Barber takes this to another level. Women aren't even allowed to enter its hallowed ground, a men only space, beautifully ornate, old fashioned and reeking of homoeroticsim. If only they realised how gay all the tattoos and perfect facial hair look, there may be some irony involved.

The staff are perfectly presented, if you like the 'Gangs of New York' look, and their skills with the scissors and razor are exemplory. So if you like you hair cut with a huge dose of testosterone, this is the place for you.

And there's a free bar.
Venue name:
Barber Barber
Contact:
Address:
3
Barton Arcade
Deansgate
Manchester
M3 2BH

Price:
0161 832 5409