Village Greens Community Co-op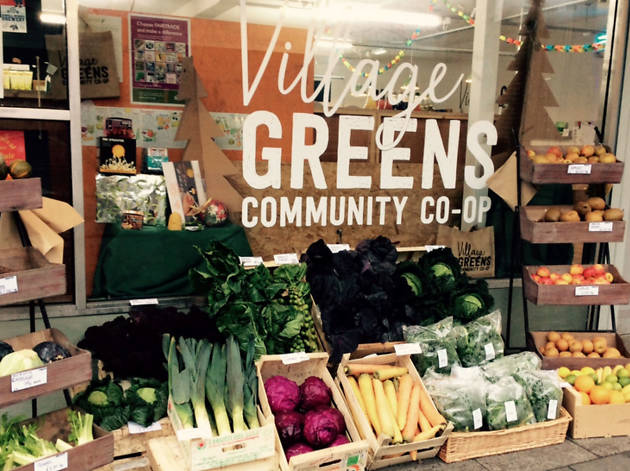 Ethical, organic and local produce from this fine co-op.
It's amazing what local people can do when they set their minds to it.

Not far from the UK's first cooperatively run pub, Salford's The Star Inn, lies this grocery store with a strong sense of ethics underpinning its entire operation. Offering an alternative to the supermarkets, it aims to provide high quality food and goods which have been carefully sourced to ensure fair trade practices, compassionate rearing and minimum waste.

And it's a true co-op, run by and owned by local people, (of which they seek more if you're interested).

Now, if this conjures up images of worthy people trying to sell you organic tofu - which is delicious - then a) there's not really anything wrong with that and b) there's a lot more going on, with freshly baked cakes, coffee brewing whilst you shop and the knowledge that you're really giving something back to the community when you spend your grocery money here.

And the food tastes all the better for it.





Venue name:
Village Greens Community Co-op
Contact:
Address:
Longfield Shopping Centre
Prestwich
Salford
M25 1AY

Opening hours:
Mon, Tue, Wed & Fri, 9am-6.30pm, Thu 9am-8pm, Sat 9am-5pm, Sun 11am-5pm