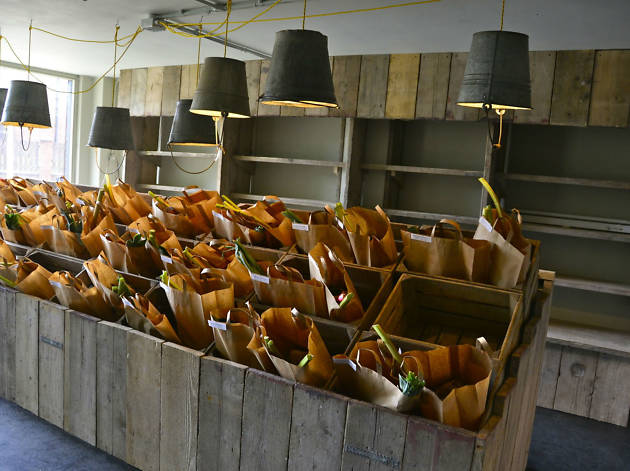 Organic fresh produce and groceries in this fantastic community based Salford shop.
In 2013, Manchester International Festival and The Biospheric Foundation joined forces for The Biospheric Project, turning a run down factory on a Salford estate into an urban farm.

Its main concern was addressing how best to get quality produce to local communities but, guess what? Crime went down, people got to know their neighbours and something great happened - a community project actually succeeded in benefitting its community.

Walk 78 steps from the project to the council block of Newbank Tower and you'll get to the shop, '78 Steps', which sells produce grown at and soruced by the Biospheric team. It offers seasonal fruit and veg, plus all manner of groceries, from organic ketchup, oils, soft drinks, sandwiches and all you need for a good shop.

They even do free delivery to some Salford postcodes.
Venue name:
78 Steps
Address:
3
Newbank Tower
Salford
M3 7JZ