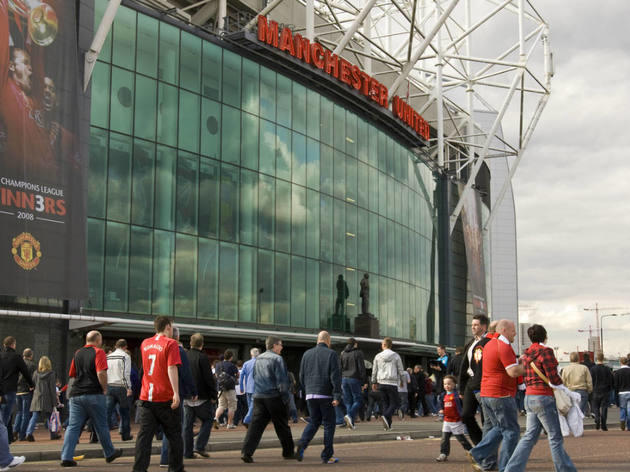 Time Out says
Home to Manchester United, its Theatre of Dreams moniker has proved pretty apt in recent years

Whether you think football is the beautiful game or just some overpaid men spending too much time falling over and pretending to be injured, there's no denying that United has put Manchester on the contemporary global map like nothing else. It doesn't matter where you go in the world, say that you come from Manchester and the first words you'll hear back in any language is 'Manchester United'.

Old Trafford is an impressive stadium, made all the more so after an expansion plan in 2006 increased capacity to nearly 76,000, making it the second biggest football stadium in the country after Wembley. This also makes ticket availability better than it used to be when, at the height of United's popularity, it was almost impossible to get one.

So, if you like football, watching United play is just about the best you can get. On the other side of the city the Etihad Stadium is home to Manchester City and, having been built as part of the Commonwealth Games back in 2002, offers a more impressive building and grounds in a location more suited to accommodating thousands of people, but United still reign supreme as a brand, no matter how well their competitors are playing.

Over 300,000 visitors take in the Manchester United Museum and Tour each year and this is an interesting look behind the scenes for anyone who has ever kicked a ball, and a religious experience for true fans. The club has improved its facilities as a visitor attraction and family friendly day out, (even potty-mouthed men screaming profanities at the pitch now get told off by stewards), so there's an extensive opportunity to shop, eat and photograph your way through the whole United experience.
Details