13 incredible things to do in Manchester this autumn
Now's not the time to hibernate – Manchester's absolutely heaving with great things to do this autumn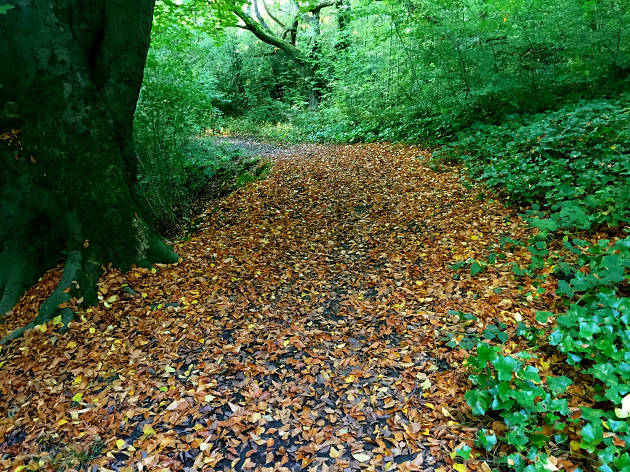 For those who love making the most of the city – that's you – autumn is the best time of the year in Manchester. The season signals the start of a new student year, which means the city's club promoters go into overdrive. It's also home to annual big hitters like the Manchester Literature Festival and the Science Festival, plus Halloween and even the Albert Square Christmas Market hover into view. Read on for our pick of the very best things happening in Manchester this autumn.
13 incredible things to do in Manchester this autumn
Manchester Science Festival
Billing itself as part laboratory, part playground, this annual fixture in the Manchester events calendar prides itself on making science both interesting and entertaining. Along with brain food from a series of panels and events, you can party to house and hip hop-themed scientific music events. Who said science wasn't fun?
Find out more about Manchester Science Festival.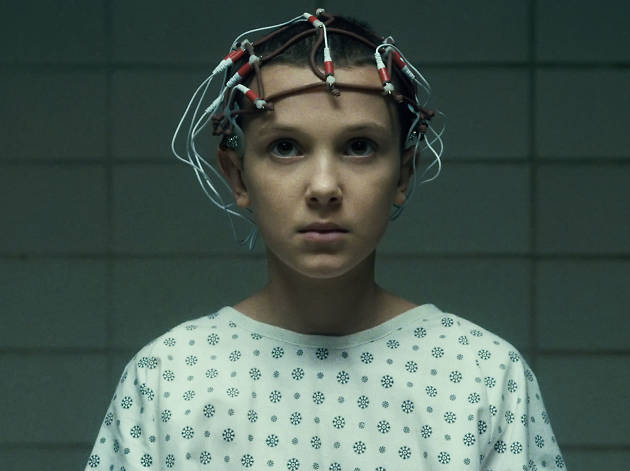 Netflix
Stranger Things Halloween '80s Party
Just in time for the second series to debut on Netflix, the Ruby Lounge is paying homage to the greatest TV series of 2016 by hosting a 'Stranger Things'-themed Halloween party. For fancy dress inspo think '80s cult classics – 'Gremlins', 'Lost Boys', you know the drill. Music from the show will be spun on vinyl – yes, actual vinyl. Will anyone from the show turn up? Unlikely, but stranger things have happened.

Find out more about Ruby Lounge's 'Stranger Things' event.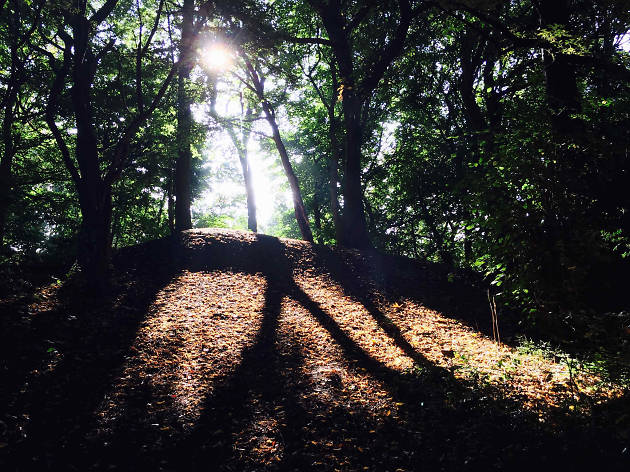 Rob Martin
Take a stroll in the park
Autumn is the best season for a stroll in the park. No contest. Those beautiful rusty hues, the carpet of fallen leaves under foot, and the fact that it's not as hot and sticky as summer or as bitingly cold as winter. Luckily Manchester's got loads of great parks and gardens to wander round. Try Heaton Park for a walk in the city's biggest green space. Alternatively, head south to Chorlton Water Park with its hidden paths and trails, or further south again to National Trust-owned Dunham Massey.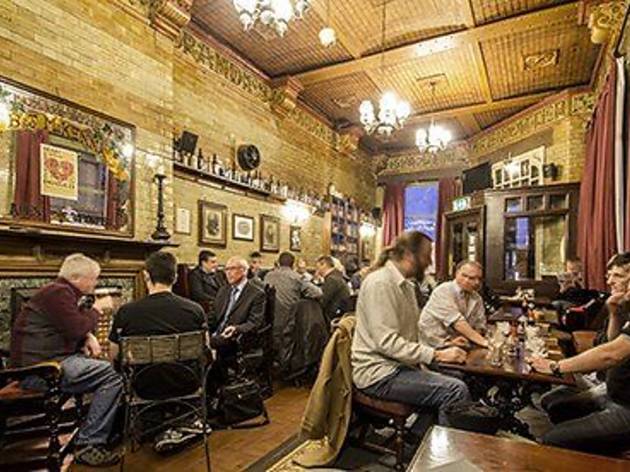 After all that strolling around in the open air, you'll definitely need a drink or two. And even though craft beer and cocktail bars have grown exponentially in recent times (we love them too), Manchester's not short of cracking traditional pubs. Our favourites include the Briton's Protection and the Marble. You can find a list of 'em here. Cheers!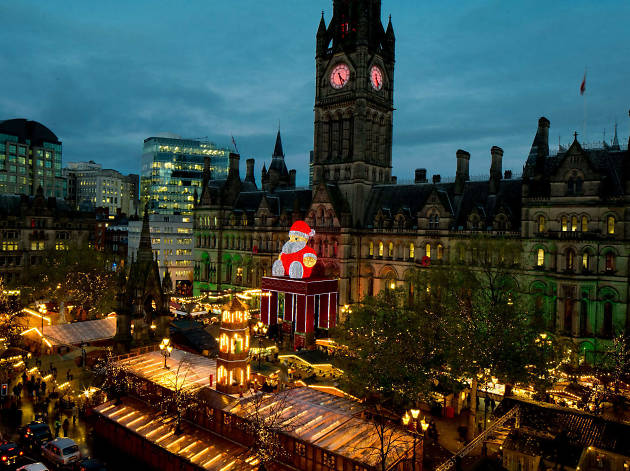 Credit: Mark Waugh
Albert Square Christmas Market
Yes, it's madness that there are Christmas adverts on the box already, but by the time the market opens in Albert Square on November 10, we'll be ready to get involved in the mulled wine and massive sausage-fest. Lederhosen is optional.
Find out more about the Manchester Christmas Market.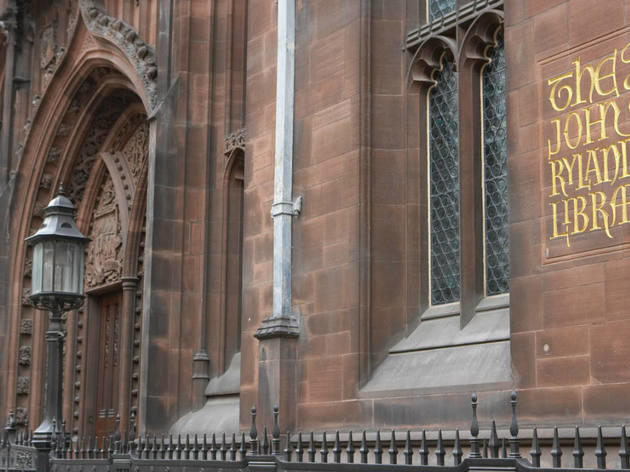 Attractions, Libraries, archives and foundations
If you've never been to John Rylands Library – and we know plenty of born-and-bred Mancs who haven't – autumn is the perfect time to check it out in all of its glorious gothic splendour. Seriously, this is one of the most magnificent buildings in town, and it's smack-bang in the middle of Deansgate. A must-visit Manchester attraction.
'We like to move it, move it, we like to move it, move it, we like to MOVE IT!' Even if you're not physically fit, you should get on down to Manchester's – and indeed one of the world's – biggest and best showcases of electronic music. From quality house and techno to the dirtiest beats and bass, the WHP has been packing 'em in for ten years now – and shows no sign of slowing down.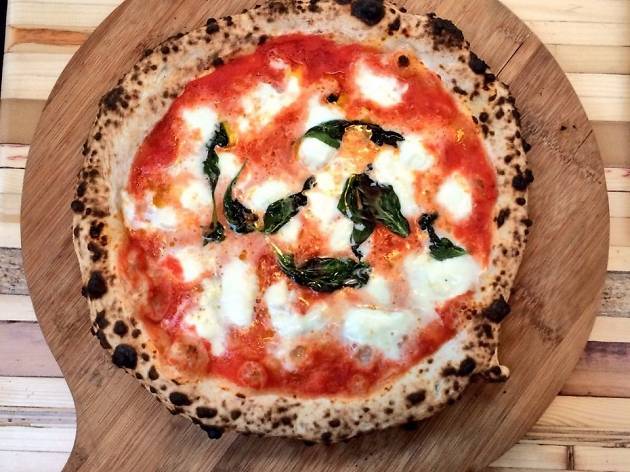 From the people who brought you the award-winning Altrincham Market, Mackie Mayor is a new food hall in a Grade II-listed building just off Swan Street by Band on the Wall. Featuring promising stalls from Alty favourites Honest Crust and Blackjack Brewery, among many others, it's got seating for 400 bums – and provides yet another sign that Manchester's food and drink scene is booming.

Find out more about Mackie Mayor.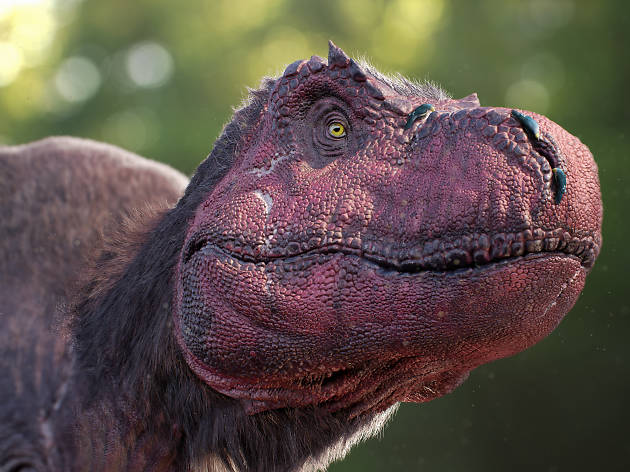 Dinosaurs! In the wild! This huge touring show touches down in Manchester, giving you the chance to be fully immersed in an audio-visual spectacular. We'd like to imagine it's the closest thing you can get to Jurassic Park without actually being in Jurassic Park. Find out for yourself from late October at EventCity.
Find out more about 'Dinosaurs in the Wild'.