20 great things to do in Manchester
We've rounded up 20 of the best things to do in Manchester, including activities, events, music and restaurants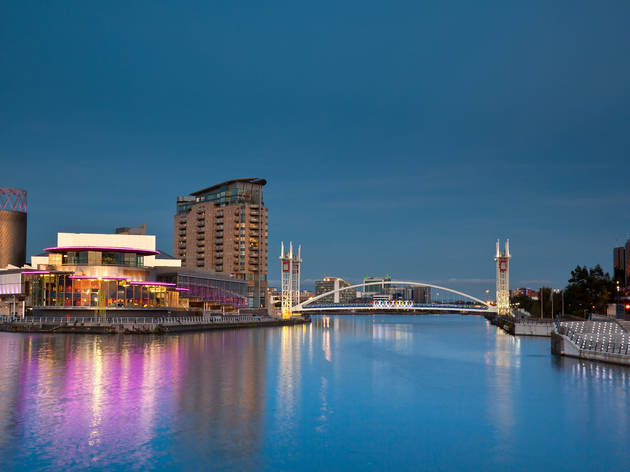 Manchester's legendary live music scene is unparalelled. Everyone knows that. But there's a whole lot more to the capital of the North than bands. From classic concerts in ancient meeting houses and history lessons at famous museums, to flicking through stacks of vinyl or enjoying an evening out at one of its many restaurants and bars. The list of brilliant stuff to do goes on and on. All you've got to do now is pick your perfect activities and to help you along the way, we've rounded up a bunch for you. Check out our top 20 things to do to get you started. Great times are guaranteed.
Visiting an art gallery or two is standard fare when you take a trip to any area. There's nothing standard, however, about what's on offer in Manchester. This Northern city is leading the way in culture, with major exhibitions regularly touring to its creative streets. Manchester Art Gallery provides a contemporary cast alongside fine art that dates back tot he 1600s, while The Lowry makes waves in portraiture and digital art. And for something that'll keep everyone happy? Head to the historic all-rounder, the Whitworth Art Gallery.
2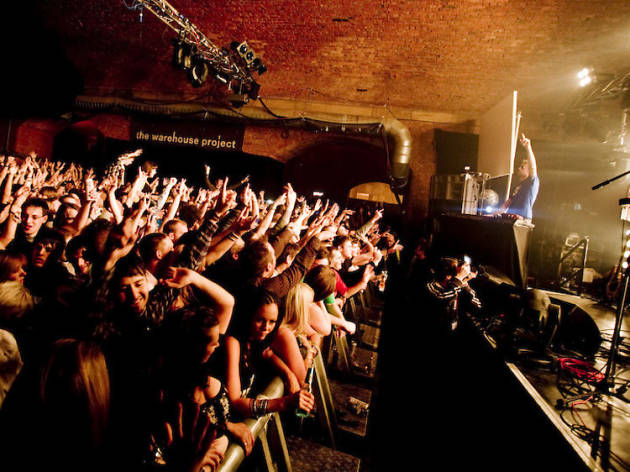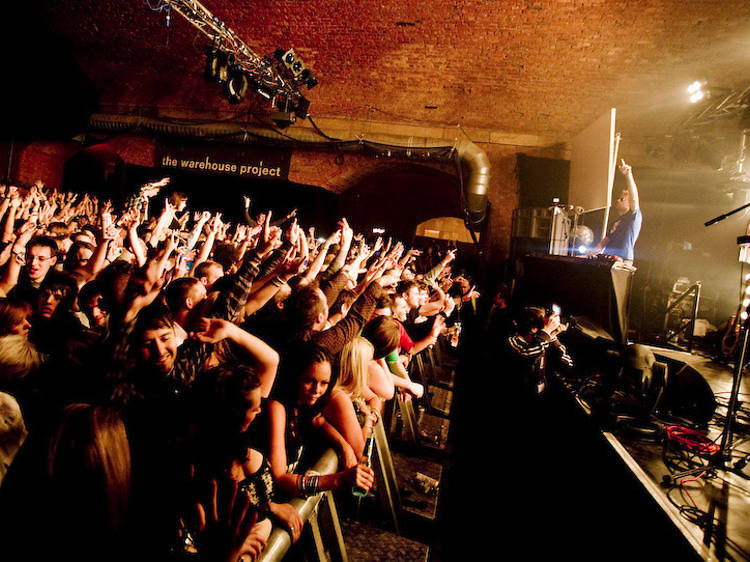 Sebastian Matthes
Sample world-class clubbing
Ready to cut some shapes? Good, because it's no exaggeration to say that Manchester's Warehouse Project is one of the planet's most celebrated clubbing destinations. Its phenomenal success has seen the club move from the disused Boddingtons brewery near Strangeways prison, to a World War II air raid shelter underneath Manchester Piccadilly station with various stops in between. Regularly catering for 3,000-plus revellers, the party runs only 12 weeks a year (Sep-Dec) – culminating in an explosive New Year's Day finale – but creates a storm of anticipation. With spin-off events running throughout the year at Old Granada Studios and Albert Hall, not forgetting the Parklife Festival every June, WHP has placed Manchester firmly on the international clubbing map, no matter what the season.
3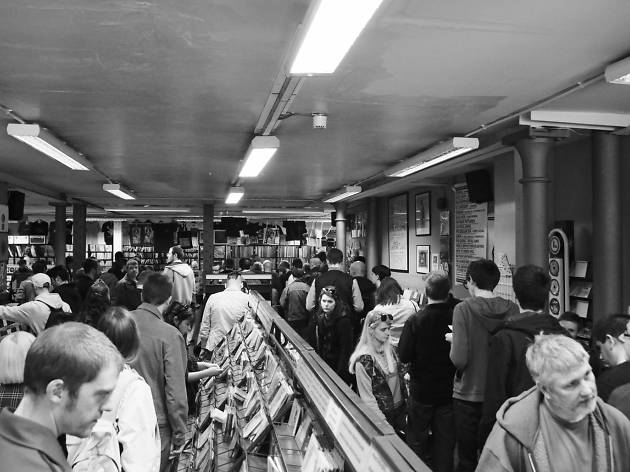 © Daniel Kennedy
Independent record stores such as Vinyl Exchange, Eastern Bloc and Piccadilly Records have been supplying Mancunians with good tunes for years. And they deserve our appreciation, as they have stood firm in the digital age. There are some gems outside the city centre, too. A quick trip to Burnage, for example, and you'll find Sifters, immortalised in the Oasis song 'Shakermaker', while over the way in Chorlton, Kingbee Records offers an Aladdin's cave of rare jewels in among the Wet Wet Wet and Meat Loaf albums nobody wants any more. In fact, so good is Kingbee's collection, that some have been known to regularly come all the way from New York to visit (with an empty suitcase).
4
Venture down under at Manchester's renowned aquarium. There are literally thousands of creatures to see here, spread throughout 30 displays. The little ones should enjoy the hands-on experience in the Rockpool, where visitors can stroke a starfish or shrimp (if they sit still long enough). The Ocean Tunnel is a marvel to walk through, offering an immersive view of shoals of fish, sea turtles and the huge napolean wrasse named Bonaparte. There are also hourly talks, demonstrations and feedings (sharks, turtles and rays) to see.
5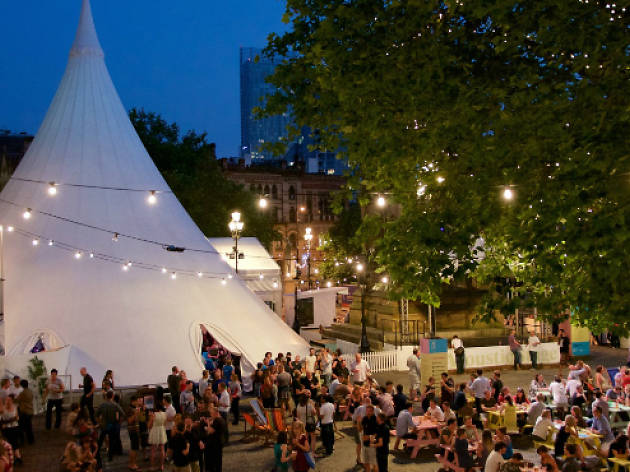 Rob Martin
It's not only Christmas that makes you feel festive in Manchester. The city has more festivals than a Spanish hilltop village, and they cover a dizzying range of interests every year. Or every two years in the case of the big daddy, Manchester International Festival, which welcomes three weeks of world premieres by major artists such as Björk, Marina Abramović, Tino Sehgal and Rufus Wainwright, plus performances by the likes of Kenneth Branagh, Willem Dafoe and The xx. Annually, the Manchester Jazz Festival and the Manchester Literature Festival are hugely entertaining and if that's not enough, there are also celebrations of history, food, beer, cider… the list goes on.
6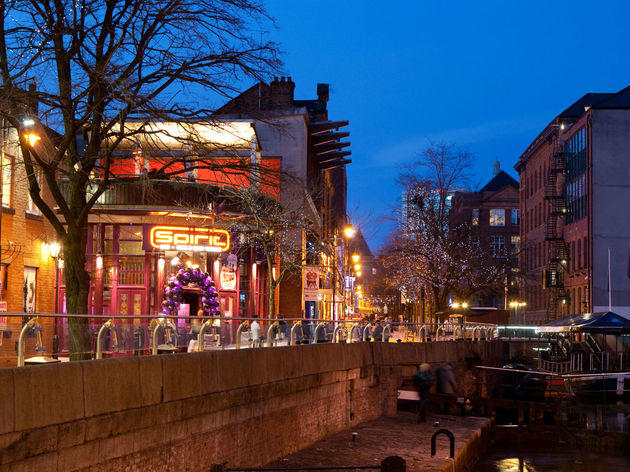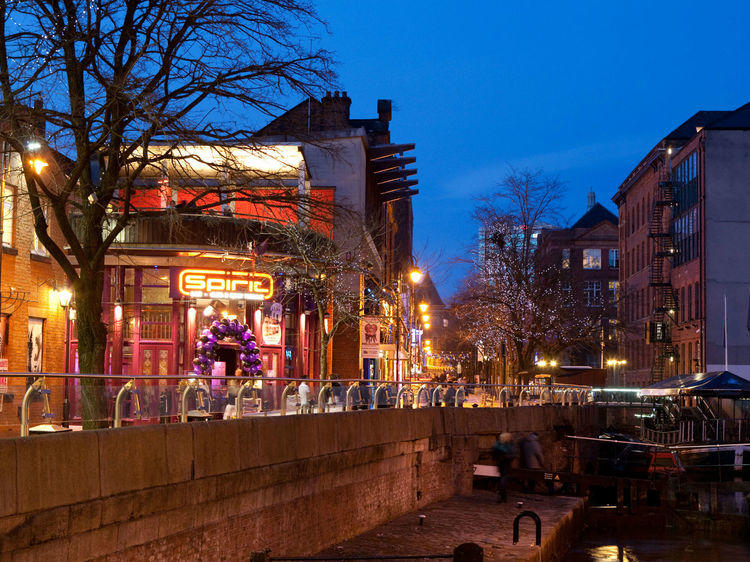 Get ready for your close-up
Like many major cities, Manchester has been used as a film and TV location for decades. From 'Hell Is a City' and 'A Taste of Honey' in the 1960s through to 'Pride and Prejudice' and 'Queer as Folk' in the '90s and, more recently, 'Sherlock Holmes' and 'Captain America: The First Avenger', the city has served as the set for countless productions and much fun can be had spotting some of the famous locations. Manchester Town Hall has long stood in for the Houses of Parliament and the spot where Colin Firth emerged from the water and made a nation swoon as Mr Darcy in 'Pride and Prejudice' can be found at Lyme Park, House & Garden. After all, it's a truth universally acknowledged that a visit to Manchester must be accompanied by a smack of pop culture.
7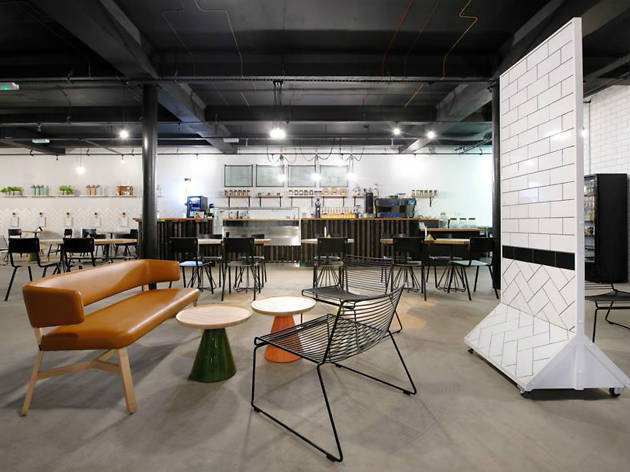 Smell (and drink) the coffee
The artisanal coffee scene in Manchester is thriving right now, so if you're craving a brew you won't have far to go. If you're in the Northern Quarter beeline for Takk, an Icelandic-style joint; seek out the sprawling, modernist Foundation Coffee House; or settle down in the quaint Fig & Sparrow, which places a sharp focus on locally sourced produce. On the other side of the city, in Deansgate, you'll find Pot Kettle Black in the Barton Arcade and the fuss-free Lupo Caffè Italiano. Local roasts are somewhat treasured in Manchester, so look out for Heart and Graft and ManCoCo when ordering.
8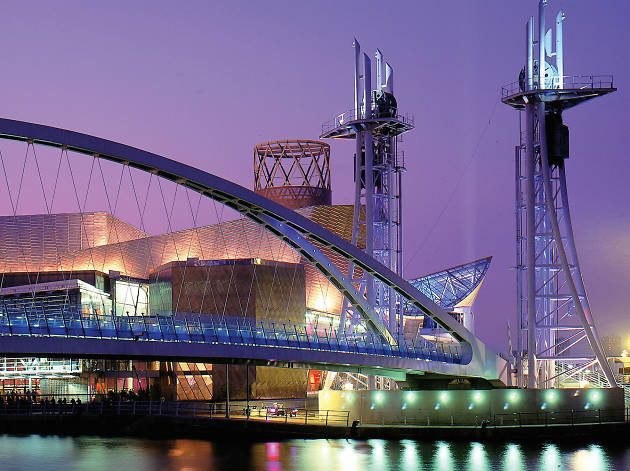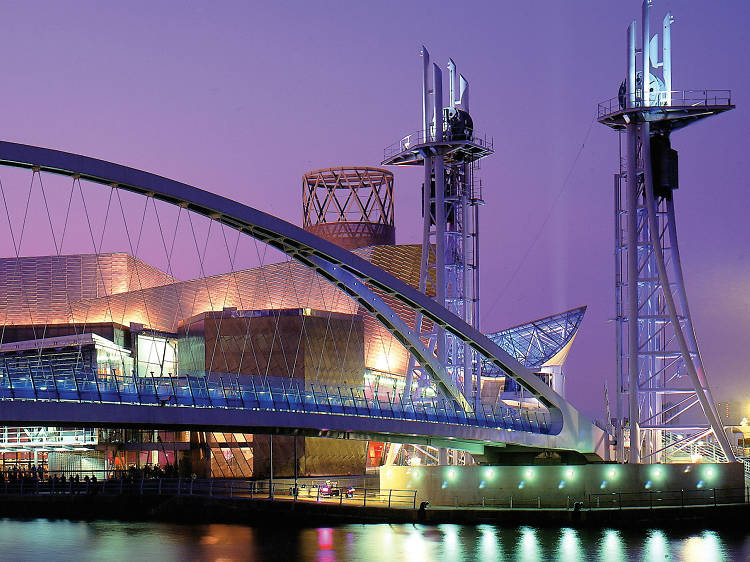 A long time ago some very clever people decided that the area where Salford and Trafford come together – the abandoned quays, which once formed a busy dockland – would make an ideal leisure destination. So now we have a wonderful waterside location just ten minutes from the city centre, where The Lowry, Imperial War Museum North, MediaCityUK, Granada TV, Old Trafford Stadium and Lancashire County Cricket Club are all within walking distance of each other. There's also shopping, a cinema, restaurants and plenty of places to relax, so culture lovers, sport fans and shopaholics alike all get a look-in.
9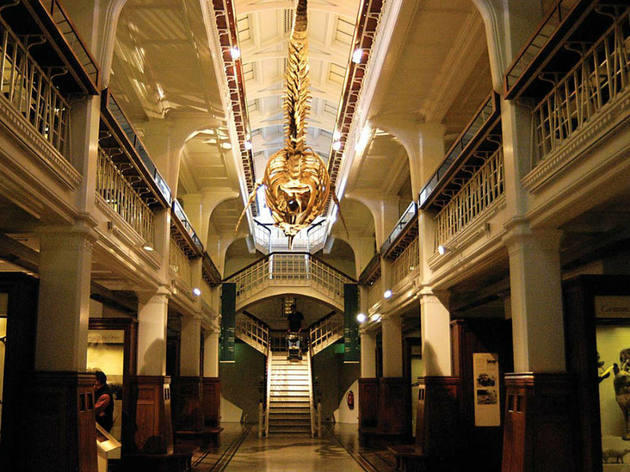 In the extensive collection of the Manchester Museum lies a tomb-like exhibition of over 16,000 ancient Egyptian artefacts, including 20 human mummies originating from Luxor and Thebes. They were all scanned in 2012 using the most up-to-date technology and to describe them as fascinating is an understatement – not only are they marvels to behold, but the stories behind them are pretty amazing, too. Take Asru, who died in Thebes around 750 BC. She wasn't a queen – she wasn't even particularly grand – but she nonetheless has two coffins. The CT scan revealed that, while she had undergone the common practice of having her brain removed prior to mummification, it hadn't been extracted by the usual method of through the nose. Instead Asru's brain had been taken out through her eye sockets. Why? Who knows? Intriguing stuff.
10
When the 58km-long Manchester Ship Canal opened in January 1894 at the then whopping cost of £15 million (over £1.5 billion in modern money), it was the largest river canal in the world, enabling Manchester to become an important port despite lying 40km inland. Now, the many waterways of Manchester provide a lovely way to while away the afternoon. Continuing efforts to make them more of an attraction have meant surrounding areas such as Castlefield and The Quays have been spruced up. There are always narrowboats weaving their way through the city, so whether you want to journey through the locks yourself or just sit back with a glass of wine and watch other people do it, Manchester's canals matter once again.
11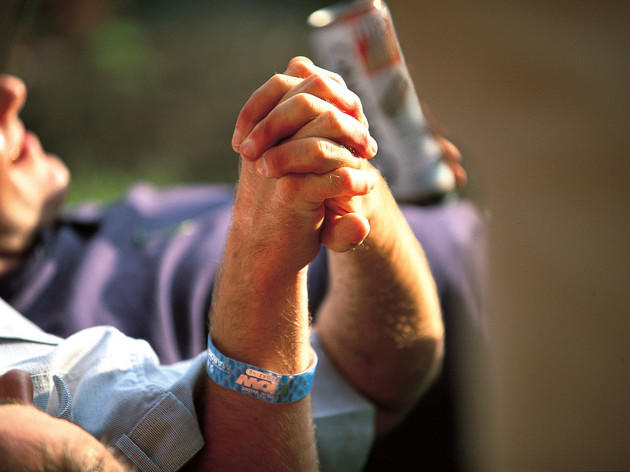 Jonty Wilde
After suffering years of over-commercialisation, Manchester's famous Gay Village is on the up again, and the city's LGBT calendar is in great shape. Manchester Pride is the biggie, taking place over August Bank Holiday, with a decent overspill of warm-up and fringe events either side. The occasionally celeb-led Parade happens on the Saturday, after which the Village is walled off and a wristband provides your only route inside (unless you're Belinda Carlisle's backing singer). There's a packed programme throughout the rest of the year, too, including Sparkle, the National Transgender Celebration in the Village, and the Great British Bear Bash, which features lots of rugged fun. Art lovers have Queer Contact every February, which runs to coincide with LGBT History Month and mixes international and local performance with a queer perspective.
12
Manchester produces some of the best craft beer in the world. To sample the city's finest, make a beeline – or should that be beer line? – for niche bars such as Port Street Beer House, the Piccadilly Tap (run by the team behind London's Euston Tap) and Beermoth, all located within a few minutes' walk of Piccadilly Gardens. After something more specific? Try one of a number of bars run by local brewers: Blackjack Brewery's Smithfield Market Tavern (just next to Band on the Wall), Seven Bro7hers' bar in Ancoats, or the historic Marble Arch pub on Rochdale Road, which showcases Marble's newest beers. Brewery visits are another trend, ideal for those looking to sample beers fresh from the tank. The industrial area to the east of Piccadilly is home to cult names such as Alphabet, Runaway and the highly regarded Cloudwater.
13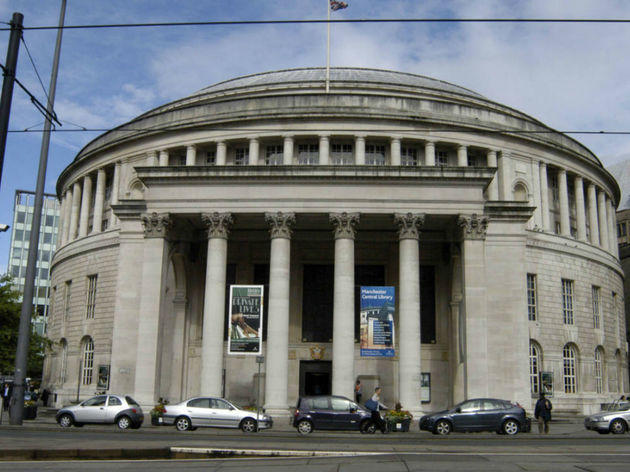 To get a true feel for Manchester, join one of the Blue Badge guided tours that run daily and, at £8 per person, they're well worth it. This essential Discover Manchester Tour meets at 11am outside the Central Library and talks (and walks) you through historic events, great architecture, landmarks and local history. And the best thing is you don't have to book, walk-ups are welcome. Other tours, such as medieval buildings or the city's musical odyssey, are also available (prices vary).
14
Chinatown in Manchester is reputedly Europe's largest, with its collection of restaurants, bakeries, businesses and supermarkets concentrated across a number of blocks in the city centre. A beautiful Chinese gate welcomes you into the area and while it's a great place to visit at any time, the last few years have seen Chinese New Year celebrations become a much bigger part of the city's cultural calendar, extending Chinatown's reach across the centre. As a collection of excellent places to eat and shop, it's not to be missed and, while there are other opportunities to experience Eastern culture elsewhere in Manchester, the selection on offer here is hard to beat. Our favourites are Siam Smiles (for casual Thai food) and traditional Japanese restaurant, Yuzu.
15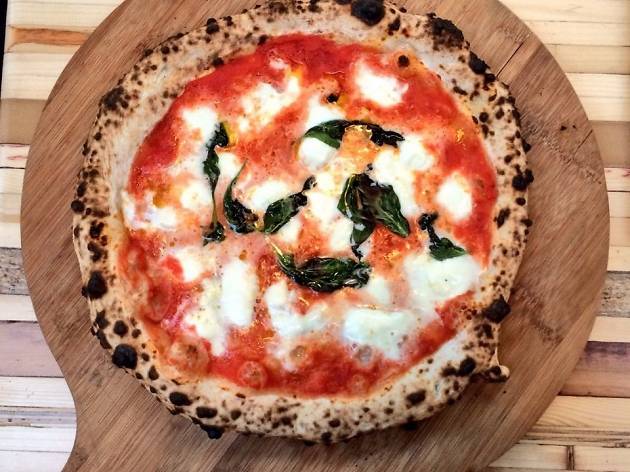 And no, we don't mean Market Street. Manchester's brimming with markets all year round – from street food to local independent crafts, you can find it all and a whole lot more across the city. Keep an eye on Grub for the best food stalls around and newcomer Mackie Mayor – a huge converted Grade II-listed building close to Band on the Wall that promises 400 seats and cracking food from the likes of Honest Crust. The people behind it are also responsible for the regenerated Altrincham Market. A game-changer for the region's culinary offering if ever there was one.
No, not by the famous Manchester rain, though as the UK's ninth-wettest city, there's plenty of that too. Yet another welcome legacy of the 2002 Commonwealth Games, Manchester Aquatics Centre (close to the university) is a modern shrine to swimming and open to the public all year round. It also hosts major water-based sporting events. There's an enormous 50m pool, a diving pool, gym facilities and a health suite. Lessons are also available, so you can learn how to become the next Tom Daley – if you think you can handle those imposing diving boards.
17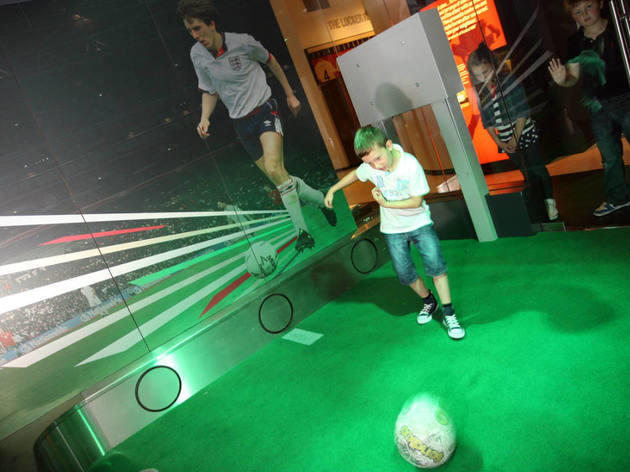 City, United and the National Football Museum
Where would Manchester be without never-ending, chant-inducing football? It's the first thing anyone in the world comments on when you tell them your city of origin. With two major teams (archrivals and with armies of fans, naturally), plus the National Football Museum in the city centre, the sport is a huge attraction for locals and visitors alike. Both United and City's grounds offer tours and behind-the-scenes opportunities, and you could easily spend your entire month's wages in their shops. If you're heading to Old Trafford, make sure that you grab a snap with the bronze statue of past manager (and legend) Sir Alex Ferguson at the north stand. For those with a more general interest in the sport, the NFM provides a great opportunity to indulge your passion in a somewhat less tribal manner.
The convenience of city living can cut you off from the pleasures of the countryside. But fret not. When you suddenly get that urge to stroke a sheep, gaze at a goat or pet a pig, you'll find a number of petting farms within easy reach. Perfect entertainment for a family afternoon out, Wythenshawe Community Farm gives children the opportunity to have wide-eyed fun while subtly teaching them about traditional farming methods and where their meat comes from. It's all free too. For a more urban take on animal interaction, a visit to the Northern Quarter's zen-like Cat Café is a must. Petting sessions cost around £12 per hour (although shorter fur-bursts are available) and wellbeing is a priority, with plenty of places for your feline BFF to escape to if he isn't in the mood.
19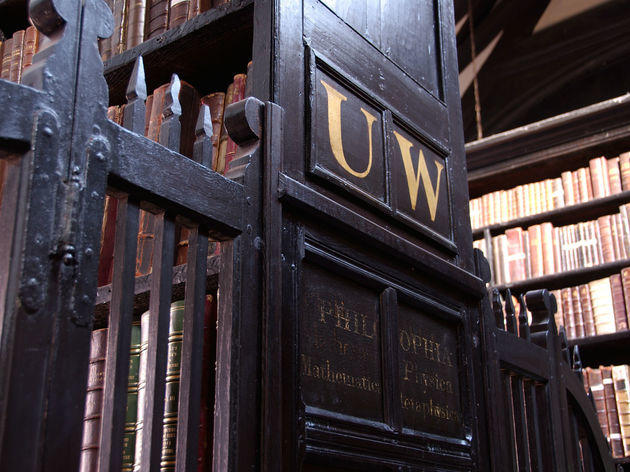 Like books? The oldest surviving public library in the English-speaking world is Chetham's in Manchester, an extraordinary place filled with ancient books and Hogwartian dark, wood-panelled rooms. And it isn't the only impressive library in Manchester – the grand Central Library has recently reopened after years of restoration, where you'll find the Henry Watson music library full of printed music. (Prospective DJ's can get their groove on using the library's DJ decks, too.) There's also the Victorian Gothic John Rylands Library on Deansgate. Don't miss the Portico Library either, a hidden gem completed in the Greek Revival style in 1806.
20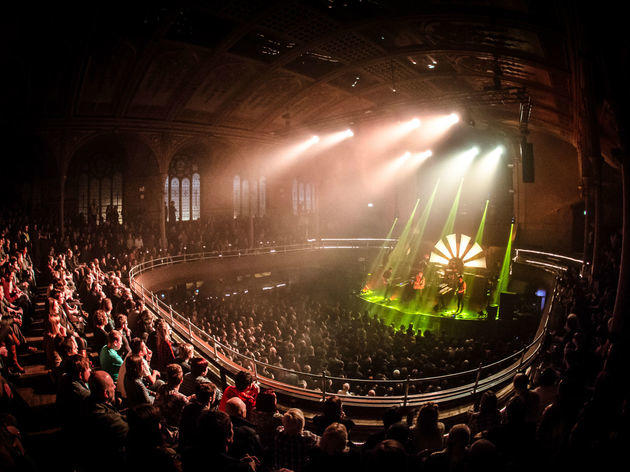 We really can't stress enough how major Manchester's music scene is. It may even be the achievement the city is best know for, having birthed Oasis, The Smiths, Chemical Brothers, Take That (oh yes) and M People – to name but a modest handful. Given the city's open-mindedness, bands of all genres and sexes have made it and continue to make it here, so no visit would be complete without a trip to at least one live gig. If you want the big guns beeline for Manchester Arena, but we'd recommend catching an up-and-comer at one of the many brilliant little venues. Gorilla is a good place to look or the multifunctional Deaf Institute. For a classical tip, seek out Bridgewater Hall, where you can tuck into some luxurious dinner options before enjoying some ethereal melodies.
More of the best of Manchester