A few miles outside Manchester City Centre, Prestwich, the unassuming town you pass through on the way to Bury, is fast becoming one of the most desirable places to be in Manchester. In fact, in April 2022 'The Sunday Times' voted it the best place to live in all of Greater Manchester.

So what's all the fuss about?

As well as great schools, still just-affordable house prices and access to other parts of the area via excellent transport routes, there are plans for a £100 million redevelopment of the suburb's Longfield Centre, promising new accommodation, new businesses, shops and places to eat and drink. Work is due to start on that in 2023.

Meanwhile, Prestwich is already rivalling areas like Chorlton and Didsbury as a town with some of the best places to eat and drink in the region.

So here are some great reasons to cross the Manchester North-South divide and head to Prestwich.
Fabulous food and drink
Photograph: Small plates at OSMA

A wander through Prestwich village reveals some incredibly tempting reasons to step inside for a bite to eat or a tipple. Pizza lovers, and surely that's everyone, shouldn't miss the delights of Cuckoo where, whether you choose to sit inside and cosy or out, you'll be treated to some of the tastiest pies in the area. It's handy that they're all the same price to - £9.50 at the time of writing - making them great value too. Excellent brunches and a cocktail list of treasures make Cuckoo unmissable.

Less obvious a venue to enjoy a perfect pizza is Lupo, mainly because it's hidden away in the middle of an industrial estate. Fear not though, because this is truly worth searching out, a treasure trove of Italian delights and the best coffee around. They deliver too.

The latest addition to the town's thriving food offer is Dokes from the team behind a Manchester favourite, Elnecot.
Photograph: Pizza at Dokes
What differentiates the pizzas at Dokes is a thicker, but not thick, base than the traditional Neapolitan style, making the crust ideal for dunking in the delicious dips on offer. Intriguing names like the Beowoulf and Grandad hint at toppings that are also not traditional, and the rest of the menu is just as playful. The weekly changing salads are a highlight and the atmosphere makes it a place where you could just as easily stop by for a cocktail and a nibble as much as a full three-courser.

If you favour Middle Eastern cuisine, Remal's authentic Lebanese dishes are a deliciously exotic combination of flavours. This family-run restaurant offers a welcome as warm as a plate of bourak and, better still, you can even take your own wine.

Tucked away down a small side street off the main village drag, All The Shapes is described as a bar, cafe and gathering place and they've got that exactly right. The food is great, brunch being a particular standout, but there are regular DJ nights, exhibitions and stuff happening to make it Prestwich's funkiest venue.

Wine and cheese connoisseurs need to spend an evening at Grape to Grain because this is a venue specialising in some seriously good quality produce. They have deli items from all over the world too, and offer cheese and wine tasting events if you want to get serious about telling your shiraz from your malbec.

Recent additions to the village include Gorge offering a Latin America theme to its food, Wine & Wallop with an emphasis on bar food, and there are a couple of great Turkish restaurants too, the Anatolian Grill opposite its rival, Istanbul. Chips@No 8 offers the best chippy meals in the city but veggie beware as the food is cooked in beef fat, so make sure you request your chips done in vegetable oil instead. Meanwhile, The Crooked Man is somewhat of a hidden gem, off the main road but well worth stopping off at for a cocktail.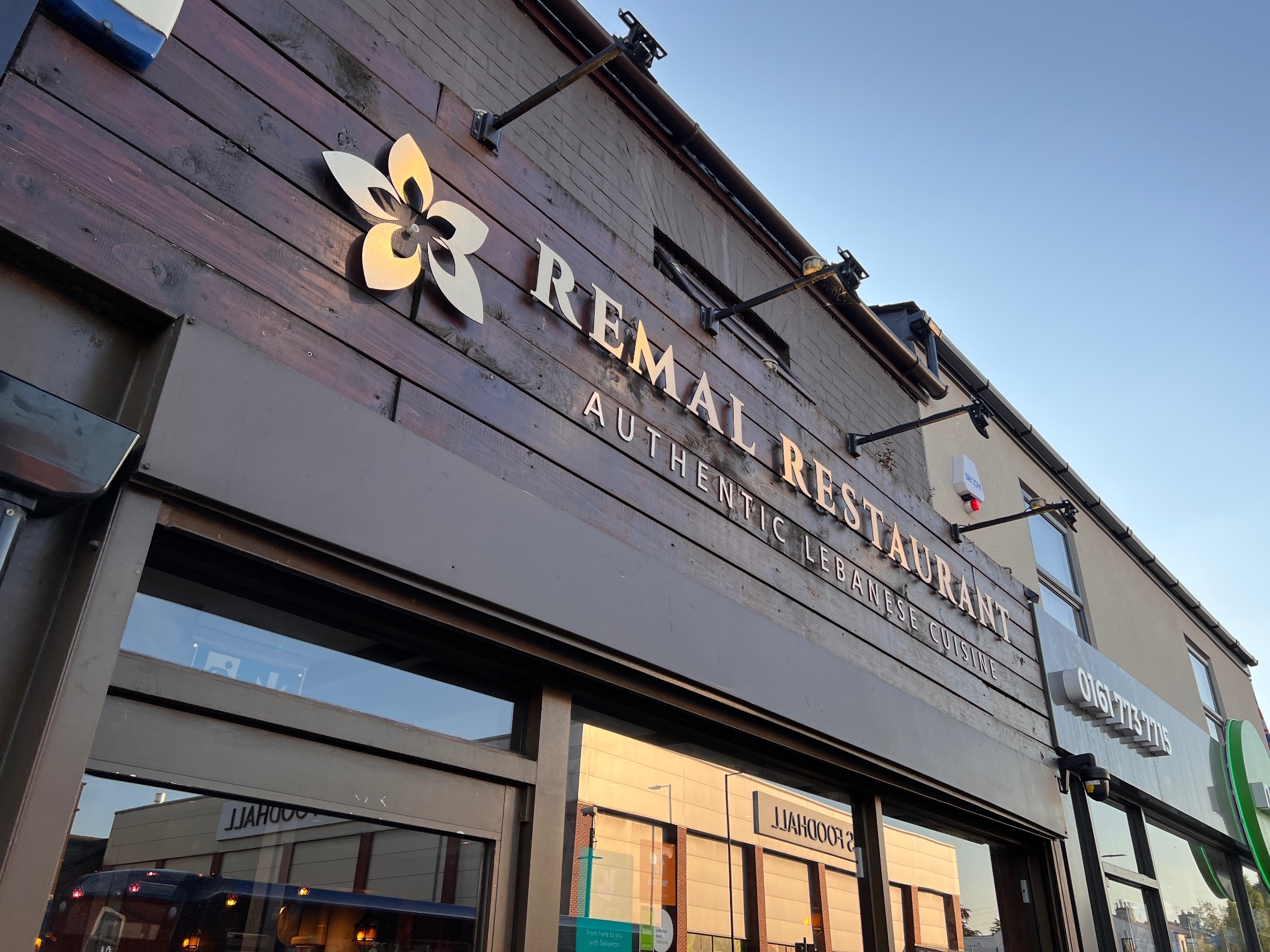 But the real jewel in Prestwich's culinary crown is OSMA, just on the village outskirts. The restaurant originates from two cities, Manchester and Oslo, and quite simply has what ranks as some of the very best food in the city. Scandinavian influences abound, small plates are designed for sharing and there are three Sunday lunch options - meat, fish and veggie - and there's a delicious brunch menu too. Cocktails offer combinations of flavours new to the palette, the style is relaxed and casual and the service is friendly and warm, making OSMA the finest dining experience Prestwich has to offer.
Great independent shops
Yes, there's an Aldi and an M&S but, like its South Manchester equivalents, Prestwich retains the feeling of a town where independent shops can thrive. In the best possible way, stepping inside Prestwich Hardware feels like a step back in time, a shop crammed from floor to ceiling with just about everything you could possibly need for jobs around the house. Need a hinge? Here's a box full of them. A proper old-fashioned mop? No problem. Balls of string? Every lightbulb imaginable? Somehow, it's all there under one roof and the prices feel like something from the past too.

Tucked just inside the Longfield Centre, Village Greens offer an organic, ethical and green choice to shoppers seeking products less harmful to the planet. It's a cooperative where you can buy organic food, vegan choices, the glorious Salford Rum - there is no better rum by the way - plus household and body care products too. There are also multiple refill stations in there, allowing you to top up on your pulses, eco-friendly washing-up liquid and much more. Outside, there's a herb planter where you can take a sprig for your next home-cooked meal.

There's a bike shop, two pet shops, Rose and Lee for your floral and interior design needs, in fact Prestwich has all you need if you prefer not to shop at your typical high street brands.
Plenty of parks and green spaces
One thing which makes Prestwich stand out is its wealth of parks and green spaces. Heaton Park is, of course, its main one, 600 acres of garden plus the Grade 1 listed Heaton Hall. It's also the venue for Parklife (see below), and often hosts events such as Lightopia. But it's not Prestwich's only park.

St Mary's Park feels like the start of Prestwich Village if you arrive from the Manchester side. On many days its playground is packed with families and tennis courts provide a place to, well, play tennis. Dog walkers can enjoy the space too, as well as the more hidden Prestwich Clough, where a side road will take you to a place that makes you feel you're in the middle of the countryside. It's one of the best family and dog walks in the area. Prestwich Forest Park is, strictly speaking, in Whitefield but it's lovely, and better still is the hidden gem, Kersal Dale, a little way outside of Prestwich but a nature reserve on the banks of the River Irwell that's absolutely beautiful.
Loads of things to do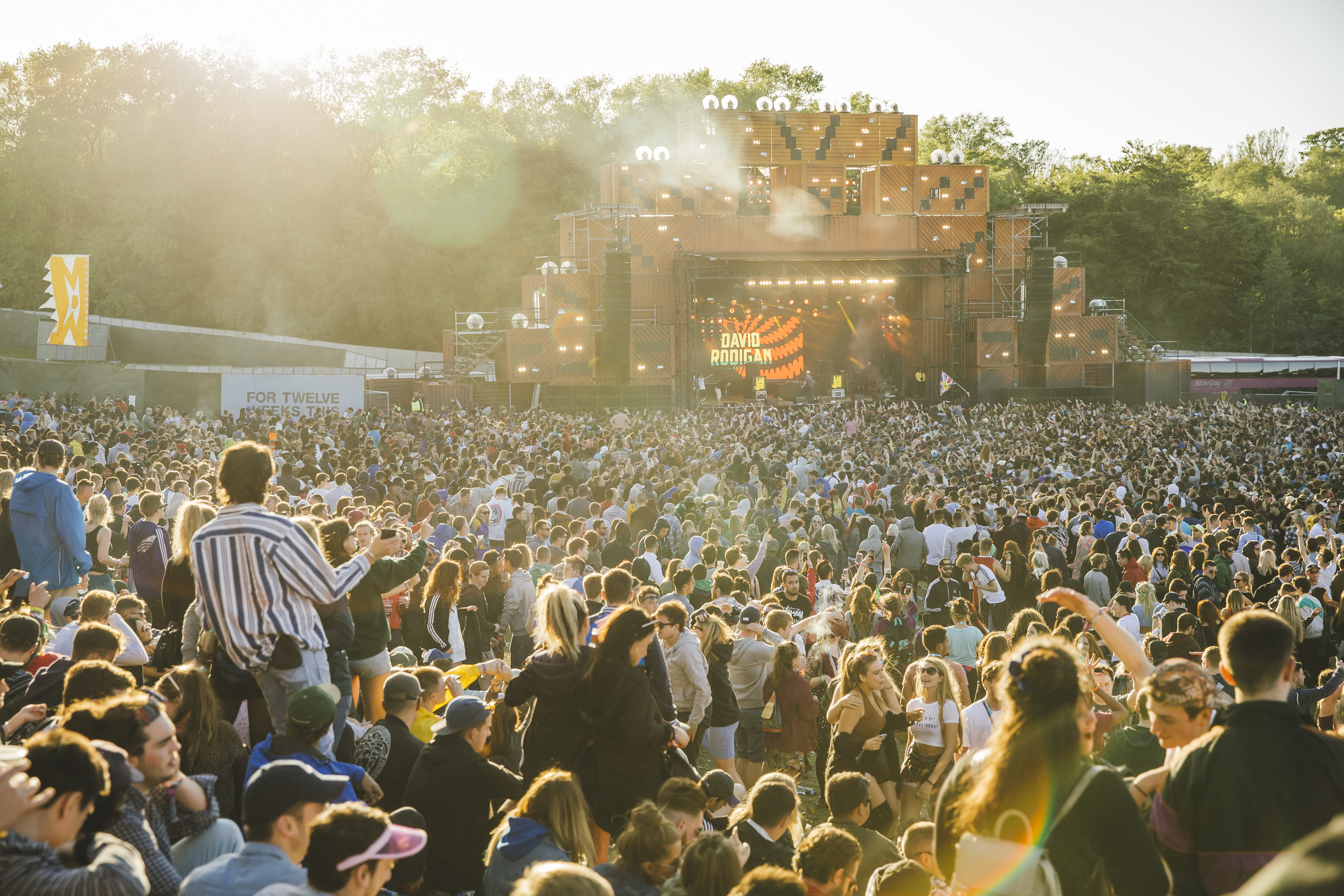 As well as the main annual Prestwich event, Parklife, one of the region's biggest music festivals, other, smaller events are happening in the town throughout the year.

Of these, the September Prestwich Arts Festival is the most exciting. Volunteer-led, it seeks to bring together diverse communities within the suburb through a weekend programme of creative things to see and do. It's particularly great for families with a broad range of artforms catering to younger sensibilities, but there's plenty the grown-ups can enjoy too.

There's an annual Prestwich Carnival in June, July sees Festwich spring into gear in St Mary's Park, families can enjoy the tree-top trek at Heaton Park, the Manchester Jewish Museum is a short distance away and, of course, with Prestwich being on the Metrolink tram route, getting into Manchester city centre is pretty easy.

When you combine this with the big difference in property prices between North and South Manchester, it's no wonder people visiting Prestwich are deciding to make a move and live there.