Things to do in Manchester this week
Check out the next seven days, all in one place, and find great things to do this week in Manchester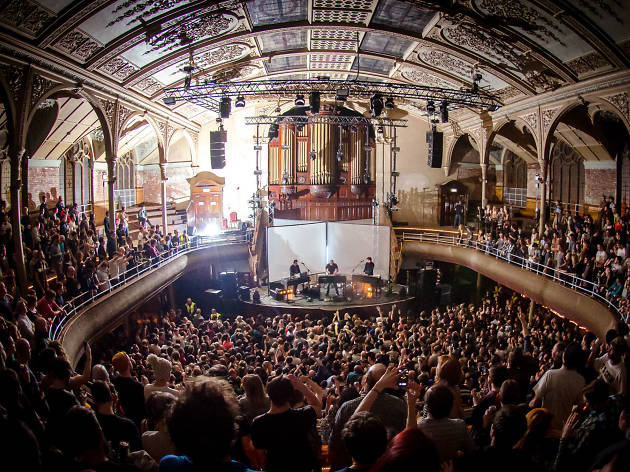 Got your social diary sorted yet? We're here to help - there are tons of great things to do in Manchester this week. Have a look through our round-up of all the best events and films that Manchester has to offer. You'll find theatre, art, music and more in our list, so have a look and plan a week's worth of things to do in Manchester.
Things to do in Manchester this week
A performance-installation featuring three-dimensional, living portrait collages, drawings and live music, deconstructing and manipulating familiar images, objects, and sounds to create ambiguous forms.
Read more
Award-winning actor Dean Elliott writes and directs a 50th anniversary celebration of the well known musical duo. The cast are accompanied by a full live band and brass orchestra, performing all the hits including Mrs Robinson, Cecilia, Bridge Over Troubled Water and Homeward Bound. Featuring original photos and film footage. Not suitable for under 8s.
Read more
The one-time Take That showman, who has received a record 17 Brit Awards, thrusts and struts through a selection of greatest hits. Expect soaring ballads like 'Angels' and foot-stomping anthems including 'Let Me Entertain You' and 'Rock DJ'.
Book now
Read more
Alan Janes' musical tribute to the American rock'n'roll icon, charting his meteoric rise to fame to a soundtrack of over 20 greatest hits including classics That'll Be The Day, Peggy Sue, Oh Boy and Rave On.
Read more
The Dublin-born singer-songwriter plays Celtic folk, blending traditional melodies with contemporary lyricism.
Read more
Ray Cooney's Olivier Award-winning comedy returns to the stage. Things go disastrously wrong at the Westminster Hotel when Richard Wiley, a Government Junior Minister, plans to spend the evening with Jane Worthington, one of the Opposition's typists. Starring Shaun Williamson, Sue Holderness, Andrew Hall, Susie Amy and James Holmes.
Read more
A solo show of pen and ink drawings from across a 45-year career, including the Manchester Suite and other studies of the city's Victorian architecture during its first wave of regeneration in the 1980s.
Read more
Show more