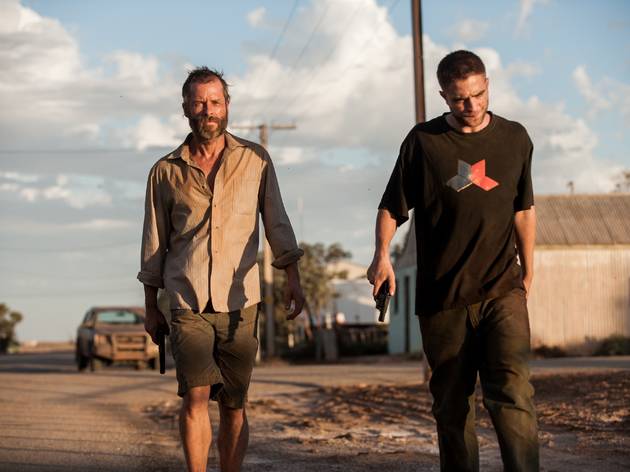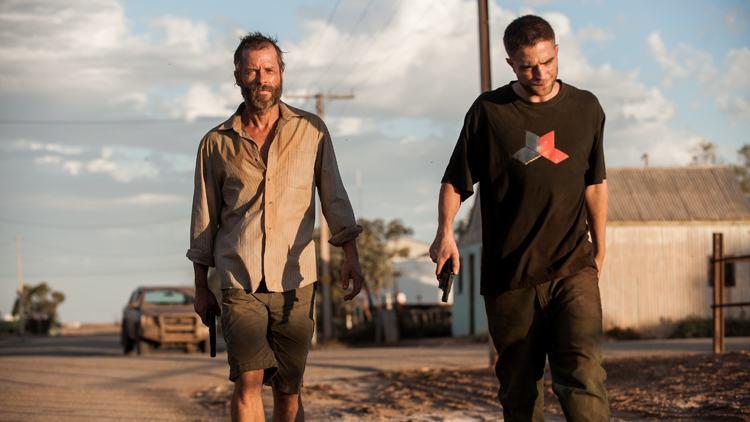 Scroll down for an exclusive clip from the movie
In David Michôd's The Rover, one man's quest for his stolen car takes him across the scarred landscape of an Australia of the near future: what the director says is "an inversion of present-day global power dynamics. This is Australia as resource-rich Third World country. This is the violence and unrest of contemporary Sierra Leone, DRC, Nigeria." In such a world, life has little value but hope clings in small, intense personal interactions. In this key scene from the film, the desperate central character confronts 'Grandma', played by the remarkable Gilllian Jones, in a role written especially for her.
Review: David Michôd has followed up his 2010 crime opus Animal Kingdom with a Cormac McCarthyite revenge western set in the outback of the near future, ten years "after the collapse". A nameless desperado (Guy Pearce, trembling with barely controlled rage) pursues with great vengeance and furious anger three bandits who steal his car, along the way encountering the refuse of civilisation eking out precarious existences in small, narcoleptic country towns. He kidnaps a wounded American (Robert Pattinson, playing the cowpoke to the hilt) and the two of them hit the road, trying to avoid armed gangs and military peacekeepers. Unlike the rich, multilayered characters of Animal Kingdom, the rogues' gallery on offer here are all sketches, albeit vividly drawn by a multicultural cast. Nothing is spelled out, especially not Pearce's motivation, but Michôd maintains a riveting mood of menace, aided and abetted by Antony Partos's music score that clanks and clamours like an industrial accident. This is Mad Max territory, minus the bondage gear and high-speed thrills – a fable for the cruelty and paranoia lying just beneath the surface of the national psyche. Australia: it's no country for old men.
Release details
| | |
| --- | --- |
| Rated: | MA |
| Release date: | Thursday June 12 2014 |
| Duration: | 102 mins |
Cast and crew
Director:
David Michôd
Screenwriter:
David Michôd, Joel Edgerton
Cast:
Guy Pearce
Robert Pattinson
Scoot McNairy