Meet the seven Miami musicians blowing up the local music scene
They might come from different genres, but these Miami musicians have one big thing in common: star power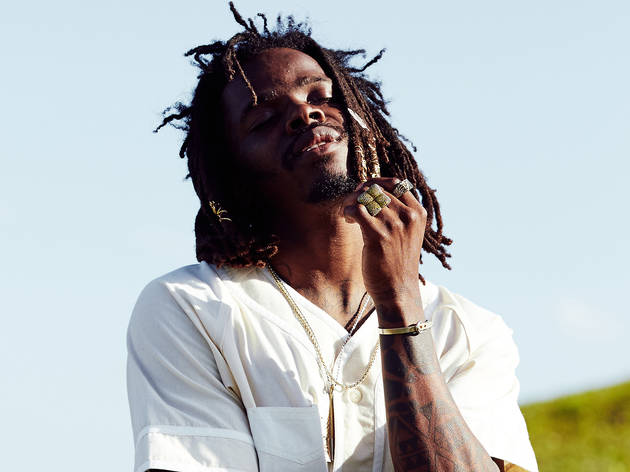 The Miami music scene has a bit of a chip on its shoulder. For years, touring bands seldom made it this far south, Miami music venues were few and far between, and just when an artist would start to gain some traction, they'd hightail it to New York City or L.A. Through a combination of self-fulfilled prophecy and truth, we convinced ourselves that nobody wanted to play with us. But the state of Miami music has, like much of the city, grown at a breakneck pace over the past decade.
"Miami has the musical infrastructure—venues, studios, record stores, musical
diversity—everything is just on a smaller scale," says Hilary Saunders, associate music editor at Paste and a Miami native. She's been covering South Florida music for over a decade, which can, at times, be a lonely gig. "The city's music scene doesn't get much national attention."
But there is a revolution brewing from within, courtesy of a new generation of Miami musicians who are putting down roots in South Florida, building thriving careers and, in the process, laying old stereotypes to rest.
Miami musicians you need to know
Now check out the best places to see these acts perform live
Get the scoop on hot venues showcasing top local and international talent
More to explore