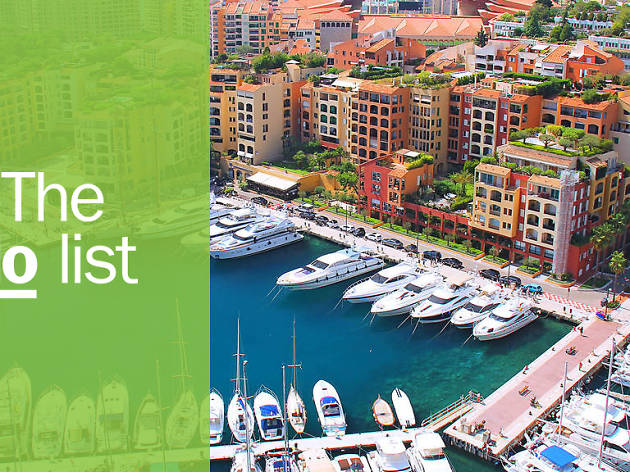 The 13 best things to do in Monaco
Look past Monte Carlo's fast cars, yachts and casinos when delving into the best things to do in Monaco
It's difficult to get your head around just how teeny this country in Europe is, and that the city of Monte Carlo takes up essentially all of it, so don't be shocked by the sheer amount of fun things to do in Monaco. The fact that it only takes an hour to walk across it is surely a blessing for both locals and visitors, though, as even a weekend trip could see you completing this list if you really tried. The things the principality is famous for—fast cars, yachts, casinos, princes— are all present and correct, of course, but there are also many everyday ways to enjoy this most pristine of seaside towns.
Done something on this list and loved it? Share it with the hashtag #TimeOutDoList and tag @TimeOutEverywhere.
Find out more about how Time Out selects the very best things to do all over the world.
Best things to do in Monaco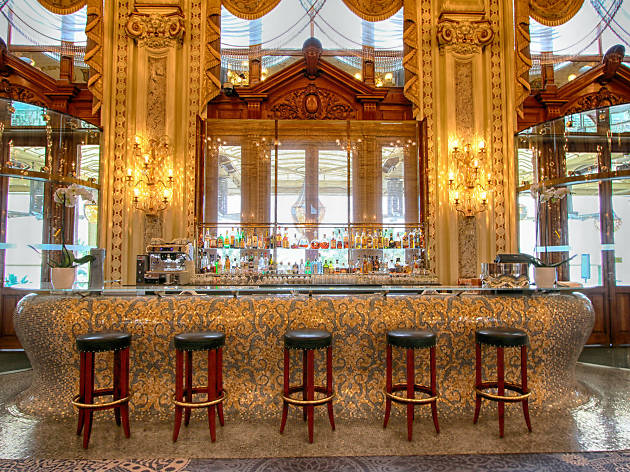 MCSBM
What is it? The ornate, Belle Epoque centrepiece to the pint-sized principality is its main casino, and it's glitzy even by Monaco standards. Bookable audio tours run each morning but you can't gamble before 2pm, so best to wait until the afternoon. How else will you win your entry fee back?
Why go? A chance to put on your fanciest outfit, take photos in front of the fountains and Ferraris outside then spend an hour or two sipping fizz, rolling dice or just observing others as if you don't need the money.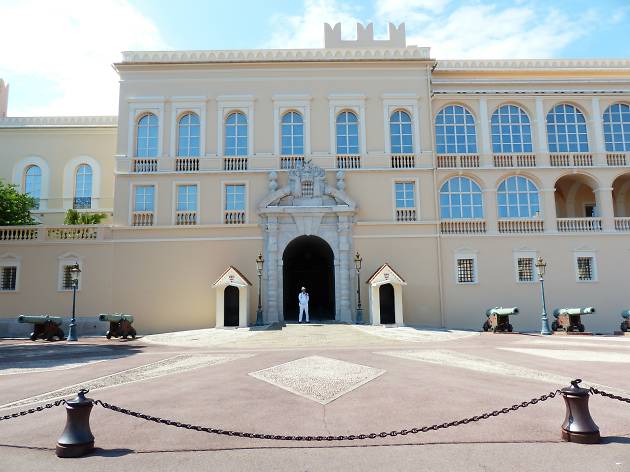 Palais MC
2. Palais Princier de Monaco
What is it? Anyone who has taken home decor tips from MTV's Cribs will have a lovely time in the home of Monaco's top dog, Albert II. The Grimaldi family's ex-fortress has the best view in town, but you can also book tickets for a tour of the decadent state apartments or the even more decadent car collection.
Why go? Each day at 11.55am the Carabiniers du Prince perform a relatively brief but undeniably fascinating changing of the guard ceremony, all dressed up like they're a chorus line from The Nutcracker.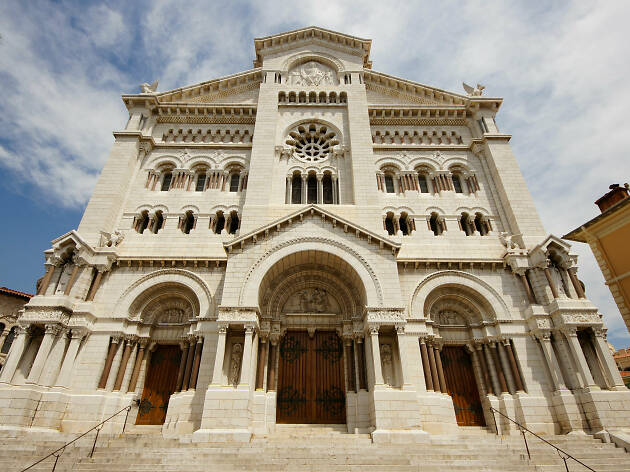 Photograph: Courtesy Flickr/CC/Niels Mickers
3. Saint Nicolas Cathedral
What is it? A relative newcomer to the cathedral canon at only 150 years old, this striking sanctuary was constructed from white stone brought down from the Alpine town of La Turbie. Very much still in use, the cathedral is closed to visitors most Sunday mornings for mass.
Why go? As well as being home to a Medieval altarpiece and marble Episcopal throne, this is the final resting place of Princess Grace of Monaco: the artist formerly known as Grace Kelly.
What is it? Unless you're visiting Monte Carlo because you can't bear poverty, it's likely you have an interest in Formula One. The city's circular route is obviously hugely busy at the end of May (that's when the actual race is, non-petrolheads), but the rest of the year you're free to loop its hallowed tarmac.
Why go? You'll always be able to boast that you made it around the notoriously challenging Monaco Grand Prix track. Nobody has to know that it's only 3.3km long and you did it on foot.
What is it? In the relative calm of the Southern edge of the country near the Larvotto beach is a collection of public art that has largely been gifted to the Principality by other countries and communities. Start with the elegant bronze statue of Princess Grace and wander through the Fontvieille Gardens to the seafront, where a swirl of stainless steel and bronze illustrates Prince Rainier III's personal timeline.
Why go? Anna Chromy's five-metre 'Mantle of Consciousness' represents the Virgin Mary, but looks like a dementor.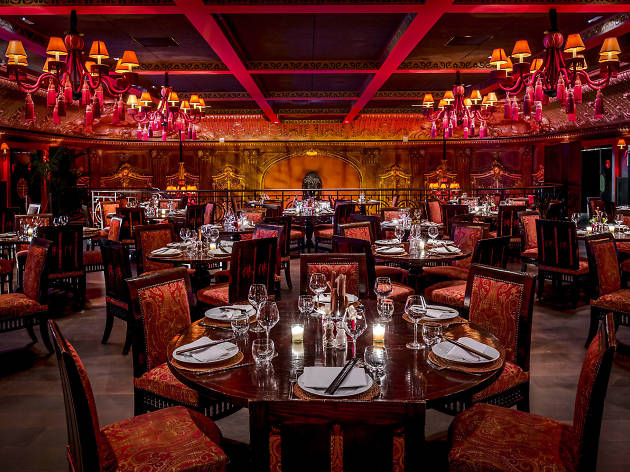 MCSBM
What is it? This global franchise has a typically glam outlet in Monte Carlo. In the current climate, its theme is undeniably problematic, but Monaco isn't exactly the most woke of places, and the quality of the cocktails, pan-Asian menu, terraces and after-parties is more than reliable.
Why go? This is a blowout kinda town, and Buddha Bar is truly a place where you can let off steam, whether that's from a shisha pipe or from sweating profusely on the dancefloor.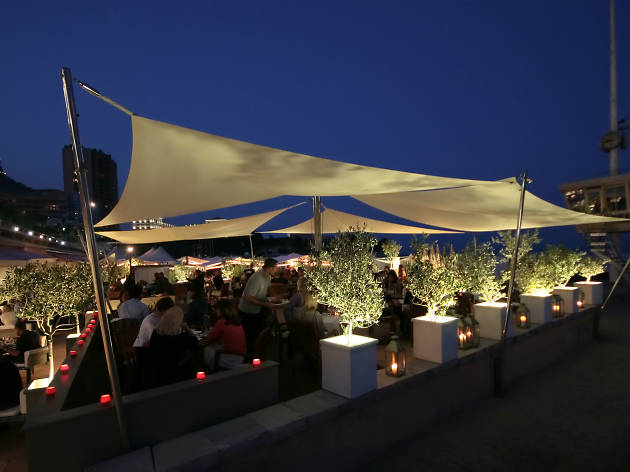 La Note Bleue
What is it? A shoreside restaurant, bar and terrace that has its own private beach in summer months (and clouds of mist on super hot afternoons). But as well as slick service and a very fine postcode, at this place you're paying for the jazz.
Why go? Internationally renowned bands and artists entertain a crowd of true music fans on Wed-Sat nights all summer. A reservation's a good idea if there's an especially cool cat on the schedule.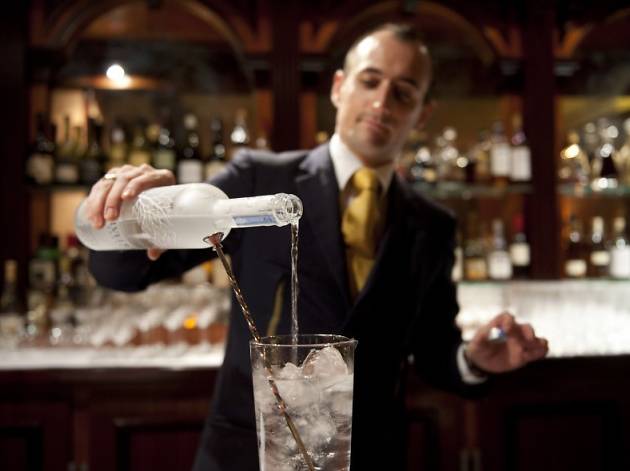 Monte Carlo SBM
What is it? This iconic cocktail bar has the charisma of Bill Murray and the glamour of Elizabeth Taylor in Cleopatra's boudoir. It's regularly listed among the best bars in the world, the restaurant has three Michelin stars and the views from the terrace are banging.
Why go? James Bond has drunk in this place, FFS. In two different films. Yes, you'll have to nick your CEO's Centurion to pay the bill (signature cocktails are just shy of €30 each…) but class comes at a price.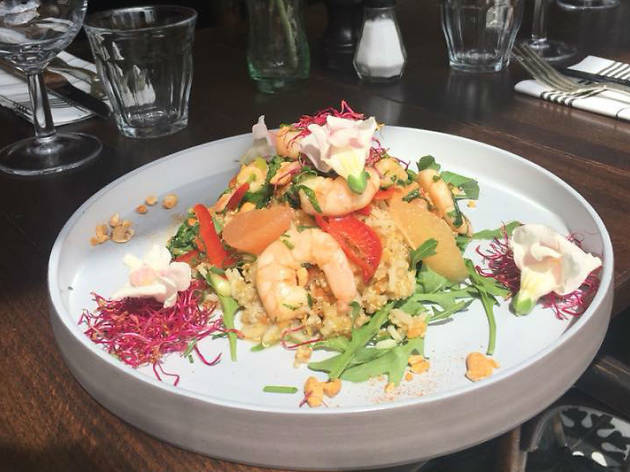 Tip Top Monaco
What is it? One of the few low-key eateries in town, Tip-Top is more melting candles and checkered tablecloths than white gloves and chandeliers. Its Italian-based menu offers decent prices, especially considering it's slap-bang in the heart of things.
Why go? Thanks to its night-owl-friendly opening hours (until 6am Mon-Sat and midnight Sundays) this is the place to be post-F1 events, and indeed after dark the rest of the year.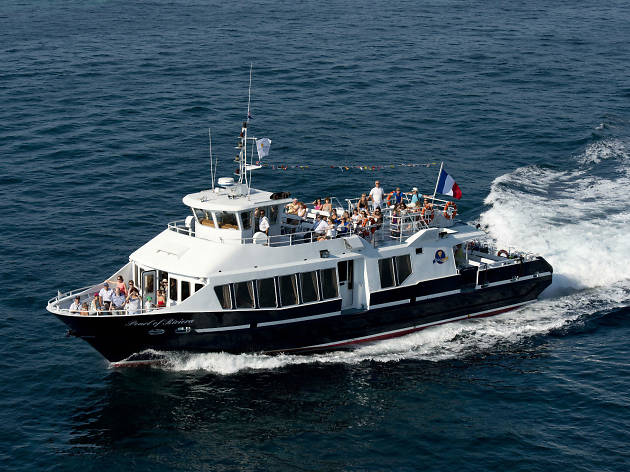 H. Lagarde
10. Trans Cote D'Azur Cruise
What is it? Affordable accommodation isn't a thing here, so if you're visiting Monaco it's likely you'll be staying elsewhere – Nice and Cannes are both much more achievable. Book some ballin' transport to make up for it with a Trans Cote D'Azur return trip from either.
Why go? Though not quite superyachts, the handsome boats are comfortable and the hour-and-a-bit journey sails by thanks to commentary from a knowledgeable guide.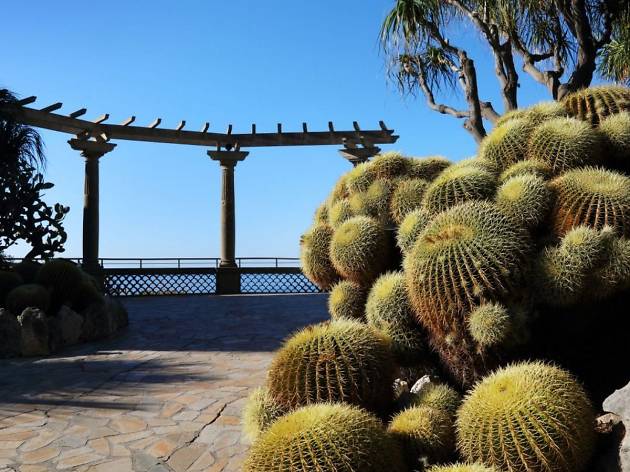 Jardin Exotique de Monaco
What is it? A botanic garden with breathtaking views over the city's bay and its own natural grotto, where prehistoric remains have been found. Learn more about the archeology of it in the on-site museum or hide behind the stalactites and pretend you're in 'The Goonies'.
Why go? The garden is mainly planted with cacti and succulents imported from Mexico around a century ago. Your Instagram account just levelled up.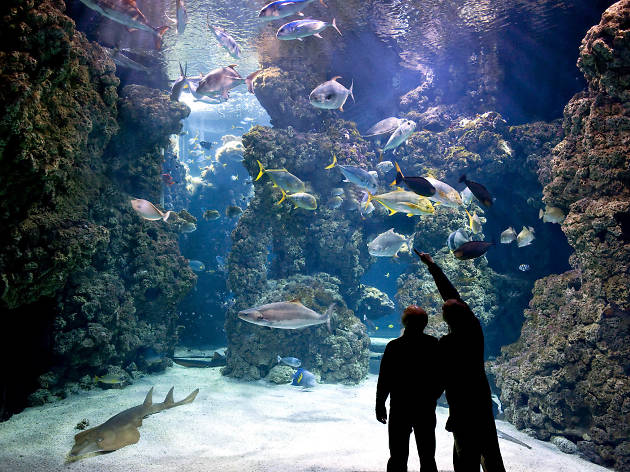 M. Dagnino
What is it? A grand baroque revival building is home to this world-class collection of marine life (both preserved in the museum and swimming in aquariums). Yet another panoramic terrace is home to seven species of turtle and the permanent collection is often complemented by temporary exhibitions.
Why go? There aren't many other museums with a shark lagoon in the basement. If you have little landlubbers with you they might like to meet some marine life close up in the Tactile Pool, too.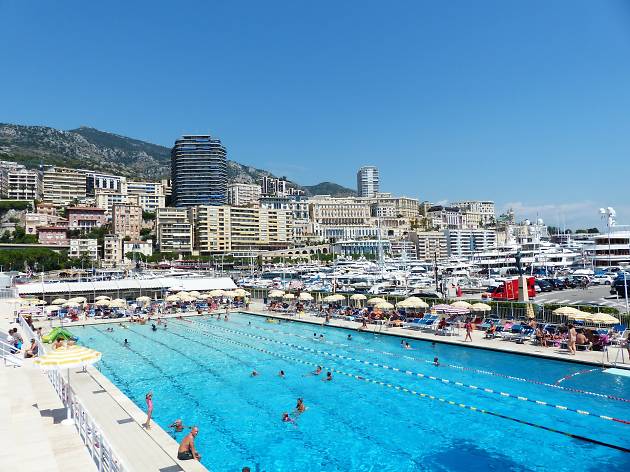 Stade Nautique Rainier III
13. Stade Nautique Rainier III
What is it? If your local leisure centre is a goldfish this public swimming pool is a koi carp. The 50m heated saltwater pool is right next to the actual sea, so you can pretend you're The Little Mermaid without having to be near any actual crustaceans.
Why go? The sunloungers here are the best value in town (as is the snack bar), and you can really make a splash from the 10m diving board.