Save getting supplies like beer and wine at the dep for another emergency. Montreal's premiere bartending supply shop for cocktail ingredients and accessories Alambika has launched a new line of just-add-booze cocktail syrups, and that means classy drinks on the go have never been easier.
For $40, Montrealers can purchase a pack of five bottled syrups. Each bottle contains enough for four cocktails each, and are individually tailored to some of the best Quebec distillers in the business right now: Cirka, 1769, Rhum Sainte-Marie, Distillerie de Montréal, and Distillerie du St. Laurent. Each have their own blend of ingredients like craft bitters, citrus juice, vegan emulsifier, and fruit purées.
On the menu?
Salicorne Sour for St. Laurent Gin
A refreshing sour cocktail using a salicorne tincture (a crispy, saline plant that grows next to rivers and oceans), green strawberries and cucumber. Inside the bottle, you also get Ms Better Vegan Foamer. In a shaker, just pour 1oz of the cocktail, 2oz of St. Laurent gin, 1oz of water, shake and pour in a coupe.
Organic Peach Montreal Mule for Terroir Vodka by Cirka
Fresh ginger with a bite, lime and heart warming ripe organic peaches, makes for a fruit Moscow (Montreal!) Mule. Simply use 1oz of the Prosyro cocktail, 2oz of Vodka and top with sparkling water.
Sunny Rhum Punch for Sainte-Marie rhum
This one is summer in a bottle. Ruby grapefruit, hibiscus, passion fruit, strawberry, name it. Add 1oz of the Prosyro, 2oz of Rhum and 1oz of water. Shake and serve.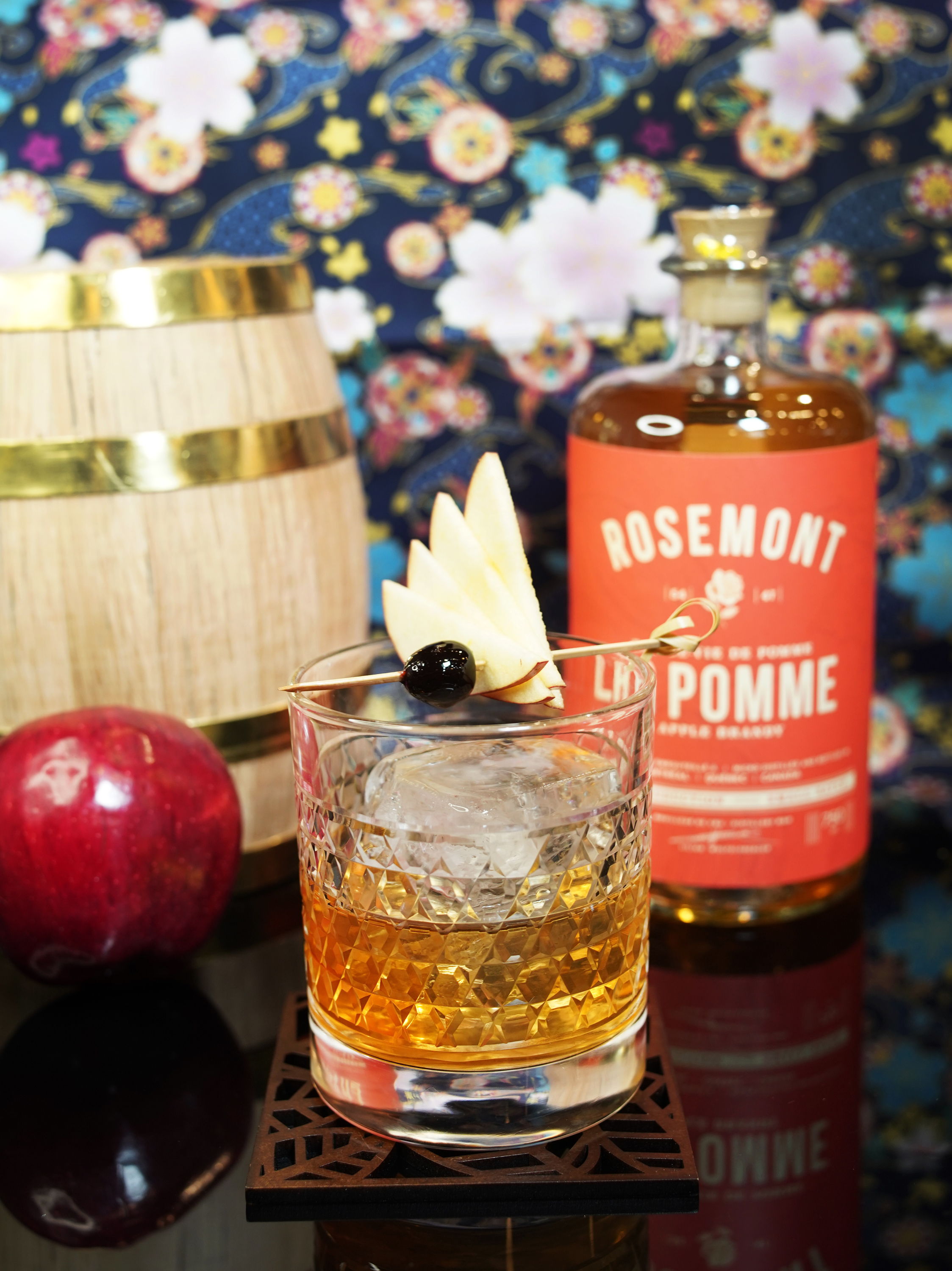 Pomme Old Fashioned for Rosemont Apple Brandy
This one has been designed for the fireplace and be a soothing moment after a long day. This one only need to use 0,25 to 0,5oz of the cocktail mix. Add 2oz of Apple Brandy (Calvados is an apple brandy) and stir in glass with a large piece of ice. You end up with an Old Fashioned with vanilla, spices and chai related flavours, rounding up the cooked apple flavours.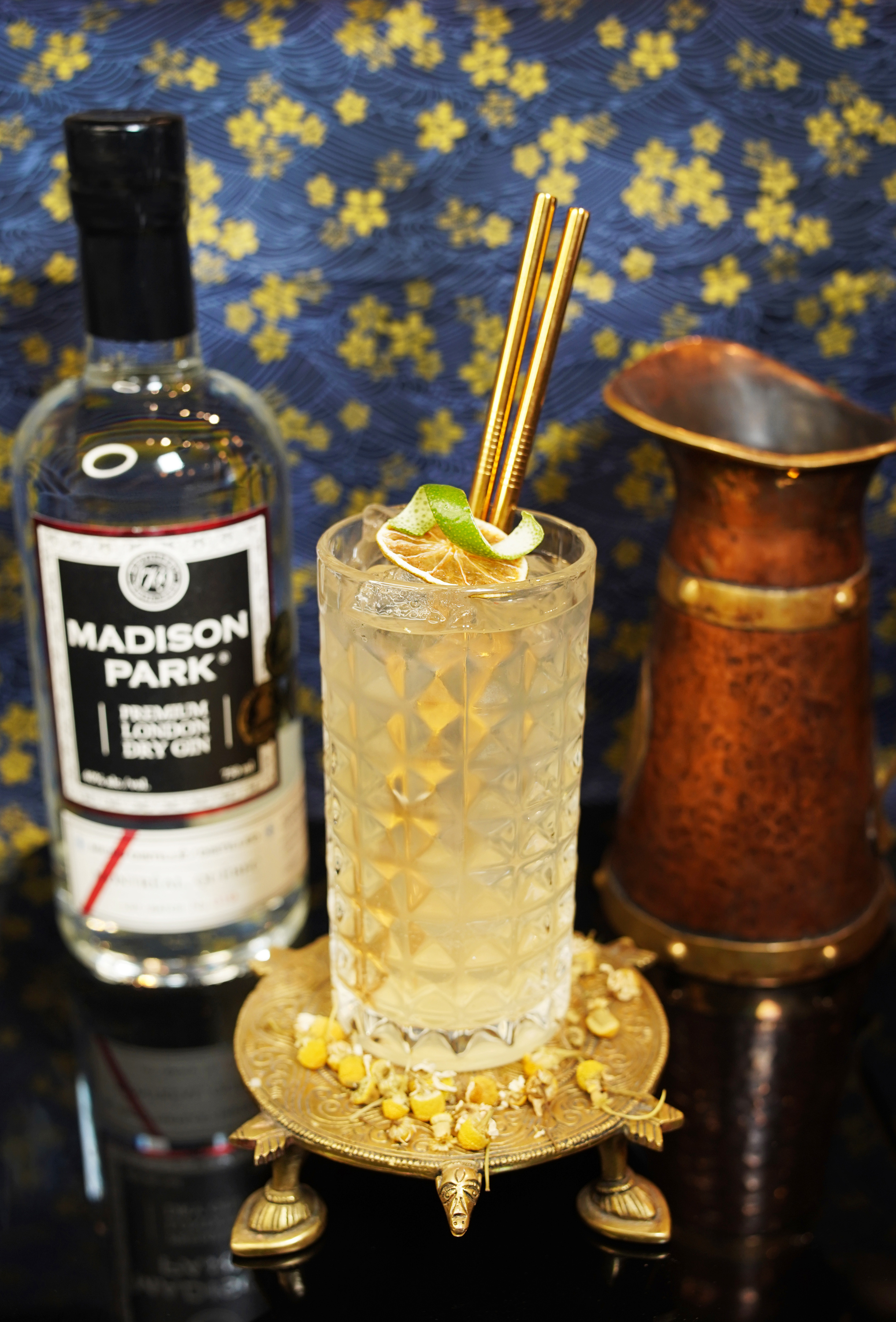 Chamomille and Bergamote Gin & Tonic for Madison Park Gin
Madison Park is a beautiful, straight and clean London Dry gin that hails from 179 Distillery in Verdun. This tonic syrup brings out the british origin of this style by bringing a flavour profile loved by this island based culture. Simply add 1oz of Prosyro, 2oz of London Dry gin and 3oz of sparkling water in a highball glass.
"Each recipe has been tested and optimized for a specific Quebec spirit," says Alambika. "Of course, the cocktails can be made with other similar spirits that we have at home."
This development comes after Alambika had planned to open its new Alkadémie bar this spring. That's forced their hand towards only doing retail at their flagship store and selling this new products in the following participating restaurants: Chez Victoire, Le Diplomate, Santa Barbara, La Distillerie, Les Cousins, and Boucherie Lorrain.
The launch of the product is three-fold, first helping "establishments serving take-out to increase their profits, raising awareness about distilleries for something other than hand sanitizer, and MOSTLY, allowing the average man and woman to drink quality cocktails without any hassle," reads the release.
Most popular on Time Out
- This Canadian grocery store is experimenting with UV light to disinfect groceries at checkout

- A new drive-in movie theatre pop-up is opening in Vaudreuil-Dorion, and admission is $10
- Marijuana could prevent catching COVID-19, according to one Canadian university's studies
- Here's where Montreal is adding 327km of bike and pedestrian paths to the city