Famed local chef Laurent Godbout has triumphantly returned to Montreal after a year of travel and adventure to take up residence at Time Out Market Montréal's demo kitchen. Formerly of Chez L'Épicier, chef Godbout helped spearhead the farm-to-table movement in Québec, serving up dishes from his youth in Lac Mégantic. The success of his flagship restaurant in Old Montreal, established in 2000, led Godbout and his wife to open their second location in Palm Beach, Florida in 2015. He introduced Floridians to the flavours of Québec with dishes like maple smoked salmon with poached egg, or maple-lacquered chicken drumsticks. Godbout has also published two books, 'Laurent Godbout Chef at Chez L'Épicier' and 'Life's a Cottage: Simple Laid Back Recipes for All Seasons'. He won the Canadian Culinary Federation's National Chef of the Year Award in 2006 and has represented Québec in culinary competitions all over the world.
At Time Out Market Montréal's demo kitchen, you'll have a front row seat to watch a Québec gastronomy master at work. We met him at the market to discuss his new menu, Ô-Québec, his inspirations and the city that can't get enough of his food, Montreal.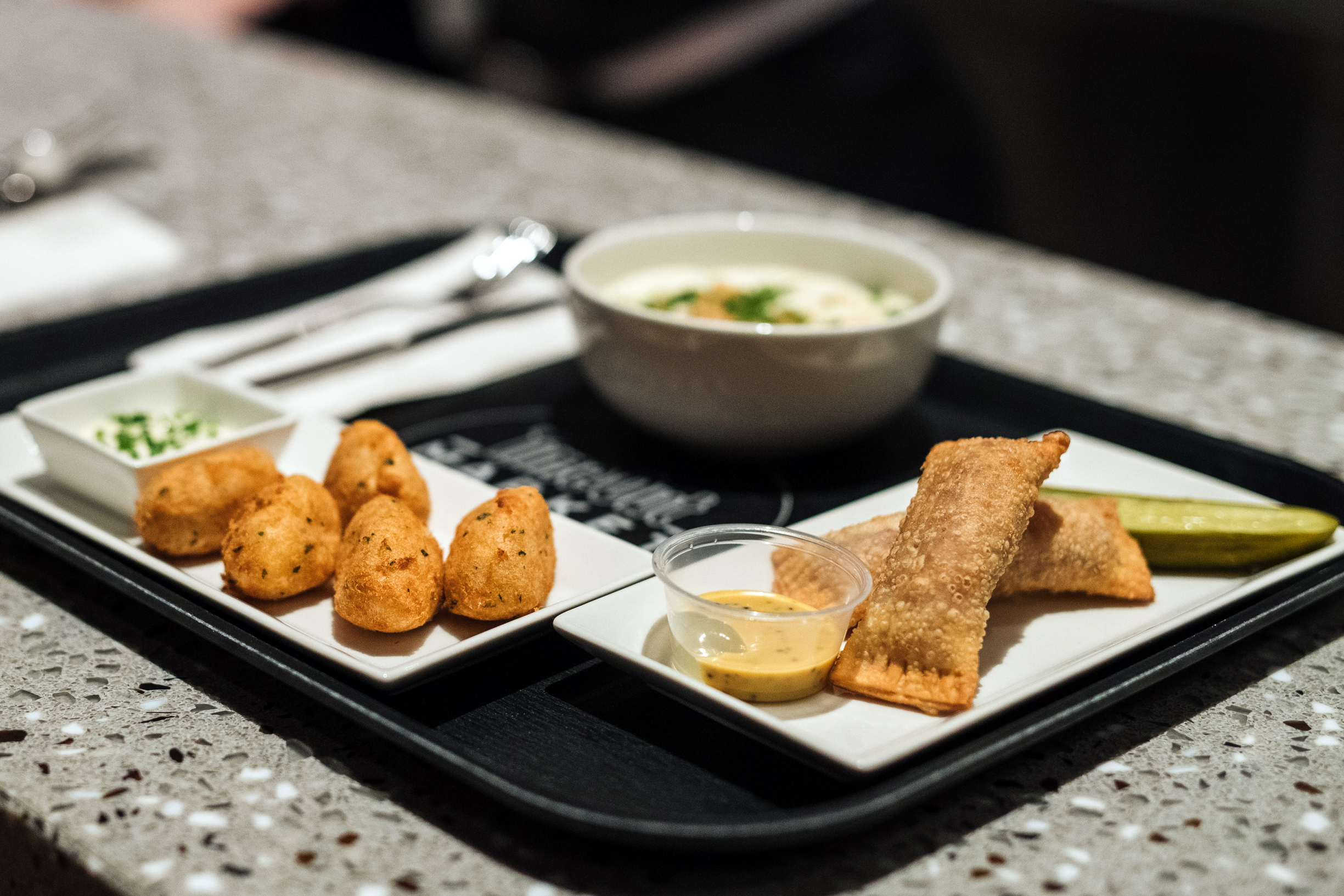 What excites you the most about the opening of Time Out Market Montréal?
"I think it's a wonderful adventure. Food markets and food halls are kind of new in Montreal, so I think it will be a phenomenal success."
What was the concept behind the Ô-Québec menu that you prepared for Time Out Market Montréal?
"Here at Ô-Québec, the idea is to introduce people and tourists to what we eat in Québec in the winter, Laurent Godbout style. It's a winter menu. Many of the ingredients come from Québec and we've adapted them for a warm, comfort food kind of winter cuisine."
What do you think categorizes winter cuisine in Québec?
"Cheeses, more braised and savory meats—I don't want to say heavier, but definitely richer meats, stewed meats. We try and add a nice acidity to cut the grease, and also try and put vegetables in the spotlight—winter vegetables, of course."
Can you talk a little bit about the Québec producers that are highlighted on this menu?
"We wanted to work with producers from here. The oyster mushrooms come from Blanc de Gris, which is an urban farm in the Hochelaga area of Montreal. They grow them in containers in a building in the neighbourhood. We also work with garlic flowers from here, the parmesan and raclette are from Fromagerie Perron—we try to highlight Québec products in each of the dishes. We also have a nod to the spring and sugar shacks with a dish that features oreilles de crisse, which are fried pork rinds from Québec that are similar to Mexico's chicharróns. We buy them from La Ferme Menard on the South Shore. So we have products from across Québec."
You could say the menu straddles the line between fine dining and Québécois kitsch or folklore, no?
"Exactly. What we wanted was to have nods to Québec culture in our food, and also to give tourists a chance to see what we eat at home."
What makes Montreal a great food city for you?
"We're lucky here, because we have a huge number of restaurants, and a huge number of good restaurants. And it's in all types of cuisine—not just French or Québécois cuisine. We have all styles of cuisine here. Montreal is getting better known internationally because we have a unique culinary approach and vision. We're so open-minded about the world and at the same time our artisans are passionate. You see that in our plates."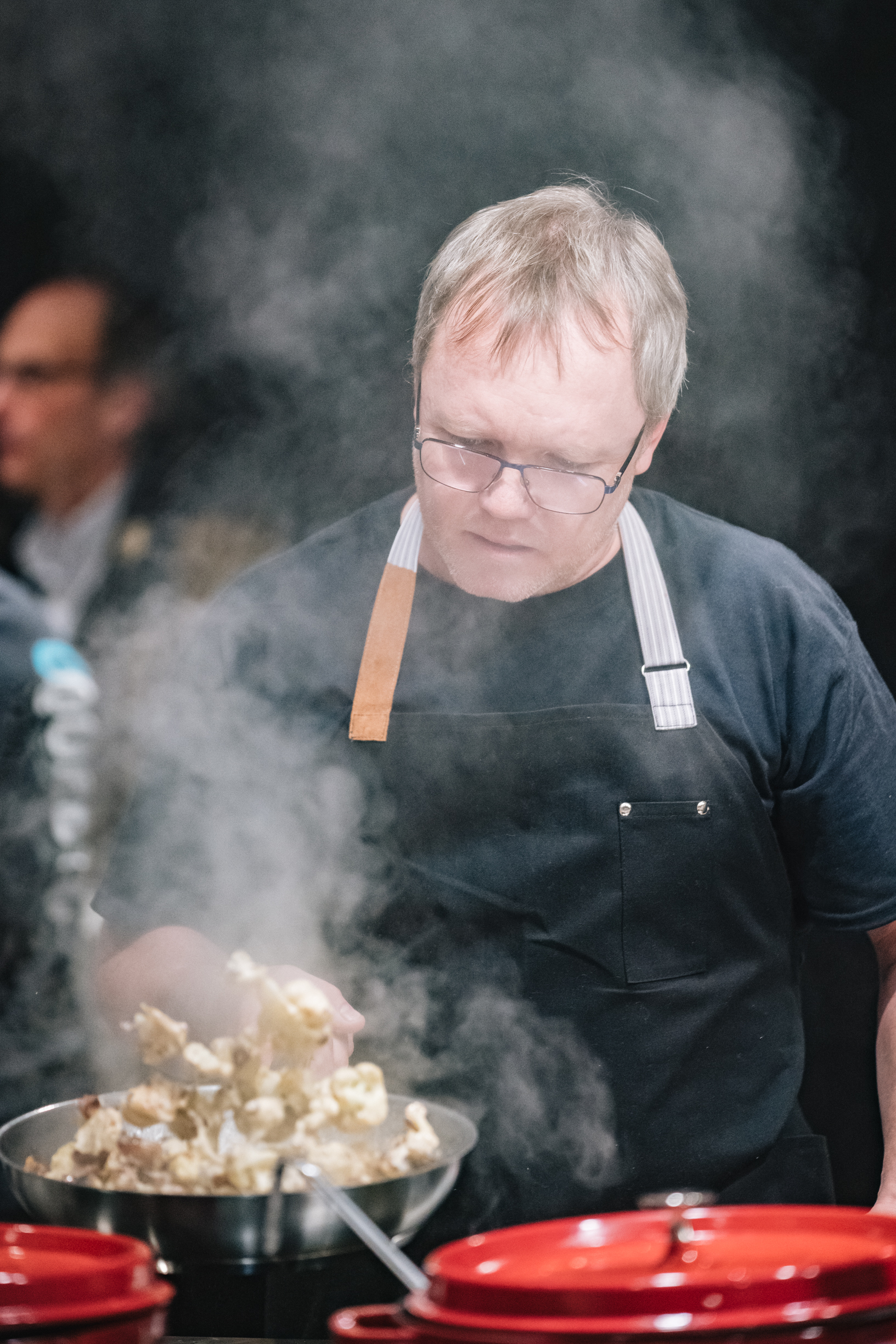 If you want to taste the delicious creations of Laurent Godbout, come see him at the demo kitchen at Time Out Market Montréal, located in the heart of the city at the Centre Eaton de Montréal (705 Sainte-Catherine Ouest, niveau 1). Hours: Monday to Wednesday 8am—9pm, Thursday to Friday 8am—midnight, Saturday 9am—midnight, Sunday 9am—9pm