Google's Year in Search is back for another year for Canada, and the results are... interesting.
"In a year that tested everyone around the world, 'why' was asked more than ever," says the promotional video from Google, showing the word 'why am I so tired' being asked. Ouch, right in the feels.
There were a lot of obvious results that came from this year's results with 'Pandemic' as the most-searched definition while Canadians searched for 'How to apply for EI' in the how-to category and wanted to know know 'what' Coronavirus was the most. Those aren't surprises by any stretch, but we've noticed a few things across some of the categories that stuck out.
Are Canadians bigger fans for basketball than hockey?
View this post on Instagram
Out of all the searches Canadians made throughout 2020 in English and French, we were following the January 26 death of Kobe Bryant so closely that it numbered at the third most-searched thing in English Canada and the third-most searched death this past year, topping out Canada's own Alex Trebek. Granted, Bryant's death shocked people around the world, but we're looking at how affected Canadians are by basketball overall.
Google sets aside a whole section in its Year in Search for hockey regularly, and even though the Vancouver Canucks' Jay Bouwmeester was the second most-searched athlete of 2020, it looks like the 2019 championship win by the Toronto Raptors is still being felt as it was the fifth most searched thing on Google.
As good neighbours, it looks like we spent time checking in on the Los Angeles Lakers; they were #2 in our top five most-searched NBA teams.
And if you're thinking "that could be OK, Canada invented basketball! I've seen the Heritage Minute!" then think about this: Dr. James Naismith left Canada for Springfield, Massachusetts the same year he invented the sport. That's a three-pointer of disappoint.
The US Election actually beat out Coronavirus
View this post on Instagram
Of course we were glued to our TV screens and the news for 72 consecutive hours during the US election—who wasn't? The stranger news is that the US Election actually beat out Coronavirus as the most-searched thing in English Canada for the whole year. Québec and French Canadians stayed a little more on topic as the US Elections was only their third most-searched topic of 2020.
Maybe this comes as no surprise to some as well, but president-elect Joe Biden and his running mate (and graduate of Montreal's Westmount High School) Kamala Harris were numbers two and three in the top 10 most-searched people.
Unfortunately, we weren't interested more in the politicians of our own country, or—we don't know—the husband-and-wife team of researchers Ugur Sahin and Ozlem Tureci? You know, the people behind the Pfizer BioNTech coronavirus vaccine that helped us end this year on a more bitter-than-sweet note?
Surprise: Canada has systemic discrimination and diversity on its mind
View this post on Instagram
On a more heartwarming note (or concerning, depending who you ask), English-speaking Canadians started to take a hard look in the mirror by demonstrating an interest in subjects around diversity and racism. Systemic racism, queer, and BIPOC were Canada's second, seventh and ninth most-searched definitions respectively.
'Why was George Floyd stopped' was our second most-asked 'why' question in English Canada as Juneteenth and Blackout Tuesday entered our vocabulary as the fifth and seventh most-asked 'what' questions.
As a movement, Black Lives Matter made a global impact, but we hope will continue long into the future as Canada comes to terms with its treatment of BIPOC.
Sourdough wasn't the most trendy thing in 2020; cookies were
View this post on Instagram
In the early months of Canada's country-wide lockdown, the internet was on fire with talk of sourdough bread. Thing is, that didn't end being the most-searched recipe in the country for English speakers. Anglophone and English-googling allophones were more concerned with 'easy cookie', 'buttermilk' (getting a little complex there, OK, OK), and 'butternut squash' recipes before sourdough starts to creep up.
However, making sourdough was the seventh most-searched how-to question of 2020, and Quebec was all about that bread: Specifially, chef Ricardo Larrivée's bread recipe (#1), pizza dough (#4), and no-rise bread (#7). Fun fact: Quebec's 10th most-searched recipe was 'octopus'.
We did a petty good job of keeping ourselves occupied at home
You'd think a country that's mostly covered in snow for half a year would be used to isolation indoors, but no one could've fully predicted the gravity of 2020's lockdown across the country. When we look an what was keeping Canada entertained, we were getting that creative with preparedness.
After the understandable how-to's of applying for EI and CERB, Canadians wanted to make their own hand sanitizer and masks at home, plus some whipped coffee and sourdough on the side.
Québec had the most interesting approach to this year's how-to however, having asked when to plant vegetables the fourth most times and—we're not making this up—asking how to grow a pineapple (#8 in most-searched how-to's).
Meanwhile, Tiger King and the Queen's Gambit were the most-search TV shows across Canada, but that's no surprise.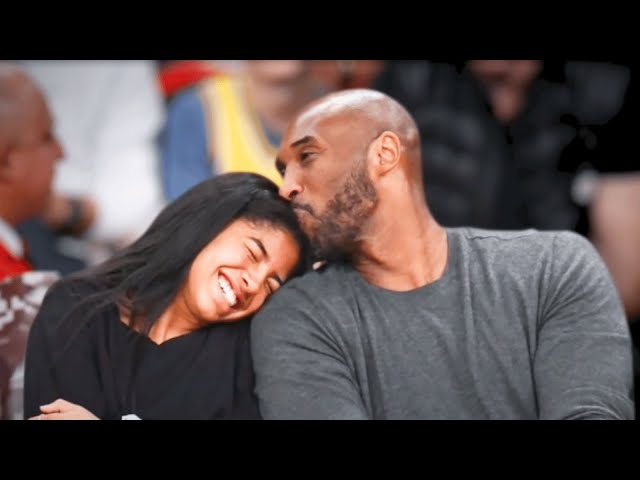 The latest from Time Out Montréal
- NDG is getting a 360° cyclorama screen showing projections of the Northern Lights

- La Maison Théâtre's windows win the award for Montreal's craziest Christmas decorations (PHOTOS)

- This is the Montreal we want to thank for New Year's Eve in 2020

- Pizza Bouquet is moving their Montreal take on New York-style pizza to new digs