A free museum pop-up for Underworld, one of the city's longstanding sources for skateboarding and underground music, has opened for a limited time from October 15 to November 6 at Station 16 Editions in Ahuntsic, and it's full of decks, music, photography and more that gives a rare glimpse of Montreal subcultures in the 1990s.
This year marks the 25th anniversary for Underworld, a music and skateboard store that dates back to October 27, 1995 when it started in a small room in Montreal's Ahuntsic neighbourhood. That spot grew to become a benchmark spot for underground music in Montreal: With a music venue in its backroom, Underworld hosted bands like Strung Out, blink 182, Anti-Flag, MxPx, and others.
Eventually , Underworld opened a second store located on Ste-Catherine Street in 2000, and developed a tour that became its own reality TV show that aired on Musique Plus, Global Extreme, Fuel TV, and other outlets. After that, Underworld opened Underworld Cabaret was born in 2004, where more than 3,000 shows of all kinds took place until it closed in January 2016.
That's a lot of cultural history for one spot in one city.
View this post on Instagram
"I created Underworld because I'm passionate about skateboarding and underground music. In Montreal, in the mid-90s, we had a big gap to fill," says owner Alex Bastide (and also the man behind the Montreal franchise L'Gros Luxe).
"It's a huge honor to be able to share my adventure and to exhibit my collection linked to the wonderful world of skateboarding, punk and hip-hop music... Expect lots of surprises, including performances from the Montreal punk scene."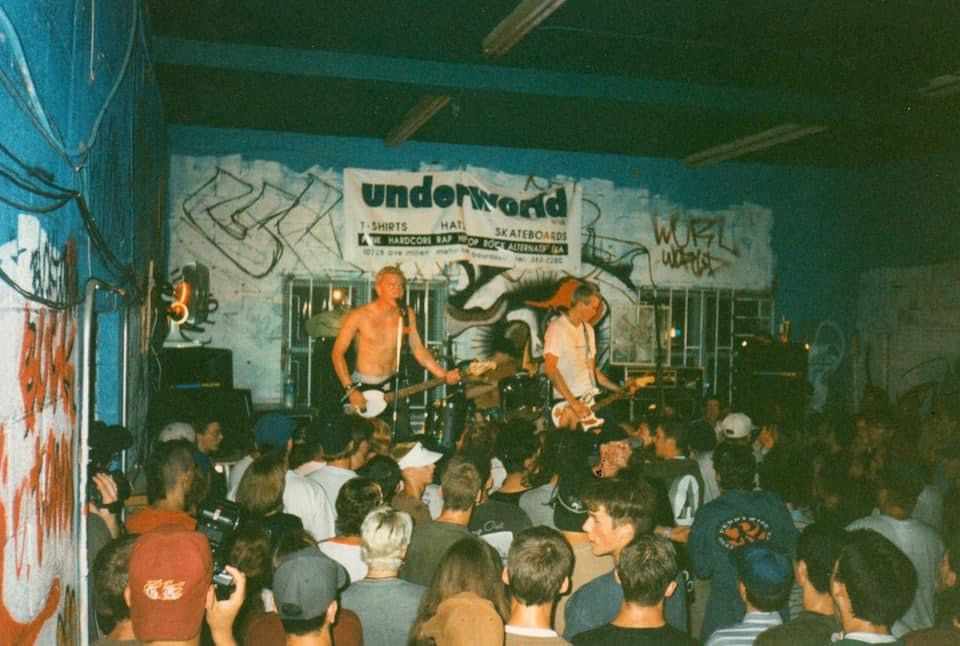 Musée Pop-Up Underworld is happening now until November 6 at Station 16 Editions (9889 Meilleur) in Ahuntsic. Admission is free, an it's open from Monday to Thursday 10 a.m. to 6 p.m., Friday from 10 a.m. to 8 p.m., and Saturday: 10 a.m. to 5 p.m. (closed Sundays).