The New Normal hasn't spared a single aspect of life as we've known it, and galleries aren't any different. Some suspect that the pandemic has heralded the end of physical galleries as we knew them. Between restricted access to physical space and only now scant recovery from more than a year's worth of cancelled art fairs and expositions, the world of artists, curators, and gallerists have had to look elsewhere for sustenance.
"I was in Montreal when COVID struck. At the time, I was scared for my health, my business, the people around me. There was a global feeling of fear and anxiety. It was a very difficult time," says Montreal gallerist Juno Youn of the eponymous contemporary gallery Galerie Youn in Old Montreal.
View this post on Instagram
A seasoned artist since the 90s, Youn's known an art world without an internet to speak of, having gone from showing his own work to launching a pop-up gallery that led to running and operating his own space, SPIN Gallery, for seven years before travelling abroad and settling in Montreal for the last decade.
No amount of experience could predict the changes to come, however: For gallerists, curators, and artists like Youn, COVID became a period of introspection, of investing in one's self and in one's health as artists and business owners.
"It's easy to de-prioritize yourself, but you need to be healthy in order to achieve your goals and passions," Youn explains. "I couldn't help but ask myself 'what can I contribute as a curator and artist?' With the lockdown's limitations, the art world pivoted into the digital world, toward NFTs, cryptocurrencies, digital art (over the physical), and the virtual art market."
It's an entirely new ecosystem
According to Youn, many brick and mortar local businesses and establishments were forced to close their doors during lockdown (as much as a 77% drop in visits for art galleries and the world's top museums in 2020). As a result, Youn found himself operating a hybrid model for his gallery—offering both in-person and online visits in the form of virtual tours—while artists began to discover that the digital art market could open a world of opportunities, not only as a temporary fix, but a way to further expand their reach on a grander worldwide platform.
One of the artists represented by Galerie Youn, Sean Mundy, says that it's a whole new stream of revenue.
"It's an entirely new ecosystem and asset class compared to the traditional market with royalties almost always built into the system—artists can get 10-15% royalties on every secondary market sale, and even collectors can make additional royalties for re-selling on certain platforms—so for artists it makes total sense to at the very least have some exposure to this market and learn about the crypto market as well."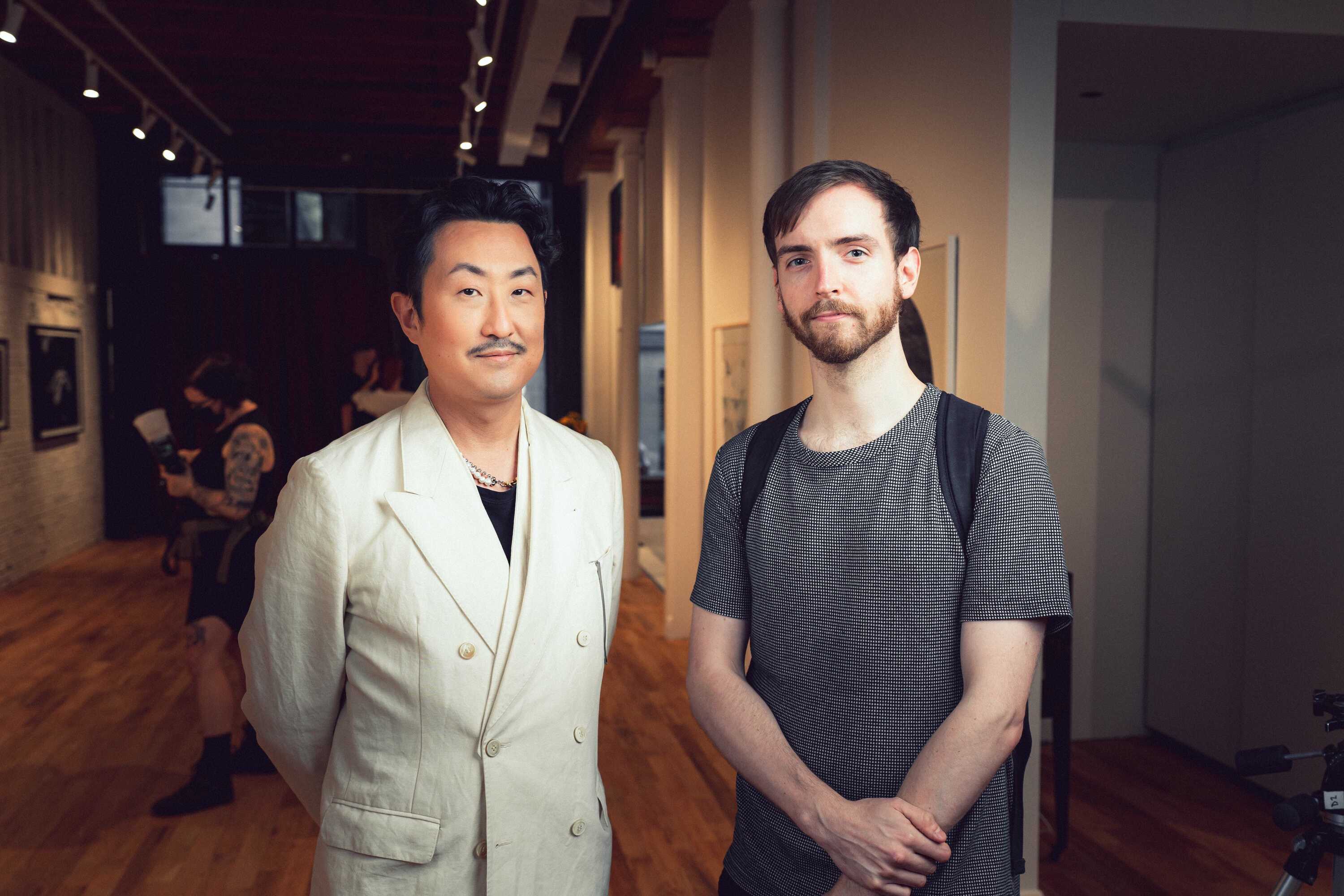 As a gallerist, Youn serve as a liaison between the traditional in-person art viewing experience and the virtual art market, but it's not without Youn getting educated on a budding new market as well.
"To help support the digital and in-person hybrid for collectors and viewers, I have expanded the gallery website to include photos, videos, and virtual tours of all of our exhibitions to render the work more accessible to those who may not be comfortable to view art in person as of yet," Youn says.
Even social media is seeing its share of promise, with platforms like TikTok granting potential for exposure on an international scale. Youn represents Toronto-based colourblind artist Mark Liam Smith, for example, who has attained over 390,000 followers and counting.
"Beyond giving me the chance to share my art with a global audience of potential collectors, collaborators, and art lovers, launching my TikTok account has allowed me to talk about colour theory, share tips and tricks, and provide beginners and intermediate artists with short tutorial-style videos to help them begin and continue creating art of their own," Smith explains.
"In particular, the Live function gives users a front seat at the easel while I paint," he says. "It has been an opportunity to answer questions about my technique and process and, hopefully, inspire many others to grow their practice."
I feared for the decline of my business, I was scared of the future.
Now in this tenth year, Youn was in the midst of expanding Galerie Youn to the Old Montreal with a new location when COVID struck. "When I had made the decision to expand and relocate my gallery during the pandemic, I was definitely worried. I feared for the decline of my business, I was scared of the future," Youn explains.
"After almost 2 years of this pandemic, I realized that we can't live in fear anymore. Fear is negative, and nothing positive grows out of negativity. I worked hard to send positive energy out into the universe and focused on how to come out of this stronger than ever," Youn says.