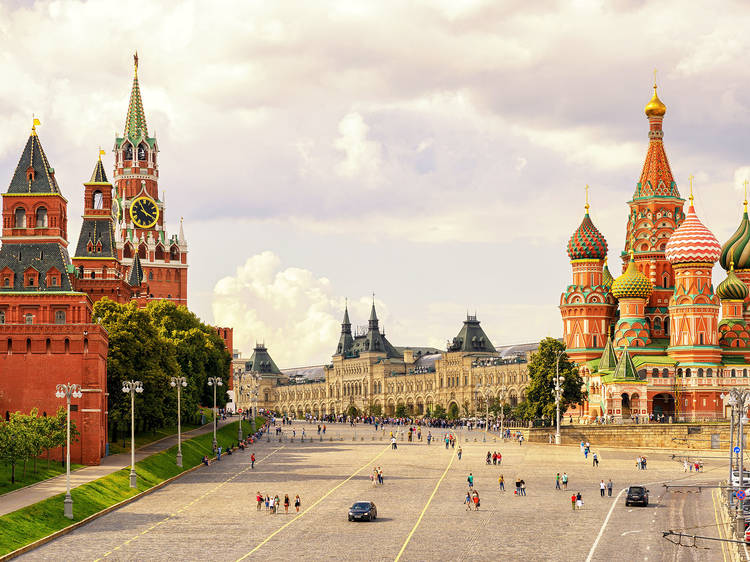 1.

The Kremlin and Red Square
What is it? Built as a fortress in the twelfth-century, the Kremlin is the president's official residence and office. It is Moscow's crowning glory and spiritual centre.
Why go? Marvel at the riches with, from lavish cathedrals, the Patriarch's Palace and the Armoury to the Diamond Fund Exhibition and the Ivan the Great Bell Tower. You can also queue up to see Lenin's embalmed body, which has been on show to the public since 1924.