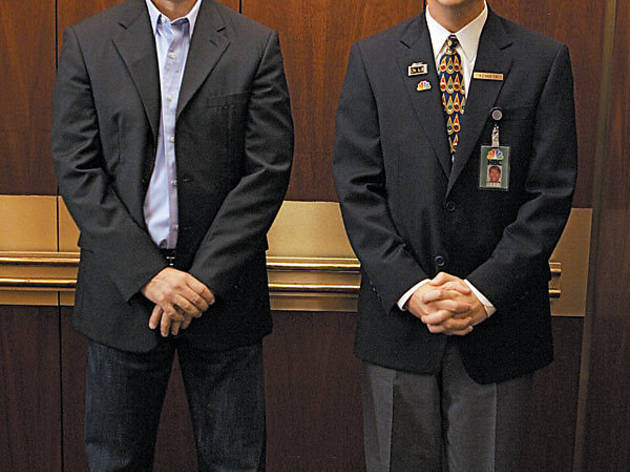 1/2
Photo: Chris Haston/ NBC
LIFT BEHIND Seinfeld, left, can't ditch McGrayer soon enough.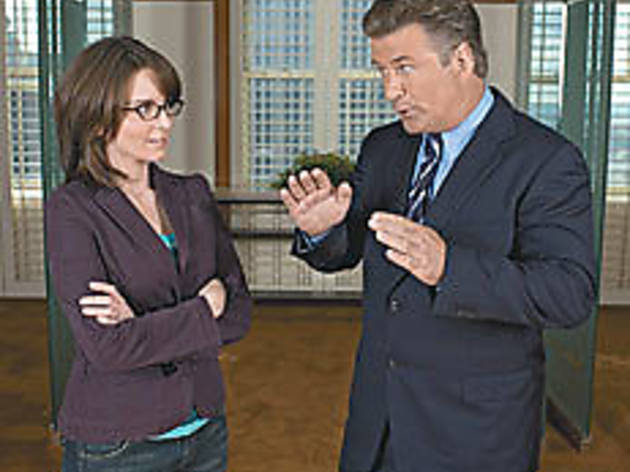 2/2
Photograph: Mitchell Haaseth/NBC
FUNNY BUSINESS Company man Baldwin vexes Fey.
Time Out says
Amid the hoopla about 30 Rock being the second new series chronicling backstage intrigue at a fictional riff on Saturday Night Live, the most important thing about Tina Fey's new sitcom has gone relatively overlooked: If it succeeds, we'll get a fresh dose of Alec Baldwin's comic genius 22 times a year. Baldwin's emergence as one of America's funniest actors has been a joy to behold (not coincidentally, it owes a lot to his frequent SNL host gigs), and his supporting role as an officious corporate type is ingeniously tailored to his strengths.
Since SNL honcho Lorne Michaels is one of 30 Rock's executive producers, it's likely Fey won't be using the series (in which she plays Liz Lemon, head writer of The Girlie Show) to offer juicy dirt about her nine seasons in the trenches. But Baldwin's role as Jack Donaghy, an executive who divides his time between NBC and its corporate parent General Electric (he's the "vice president of East Coast television and microwave-oven programming"), allows for the sharpest skewering of GE on its own airwaves since David Letterman left NBC. With the power of the corporation behind him, Donaghy exudes the nonchalant arrogance that's one of Baldwin's comic specialties, and it makes the character a worthy successor to classic sitcom bosses such as The Dick Van Dyke Show's Alan Brady and NewsRadio's Jimmy James. It's too early to tell how the rest of the 30 Rock ensemble (which includes Jane Krakowski and Tracy Morgan) will gel, but Baldwin would be worth tuning in for even if his castmates were trained Pomeranians. — Andrew Johnston
Details
Release details
Cast and crew