A Good Old Fashioned Orgy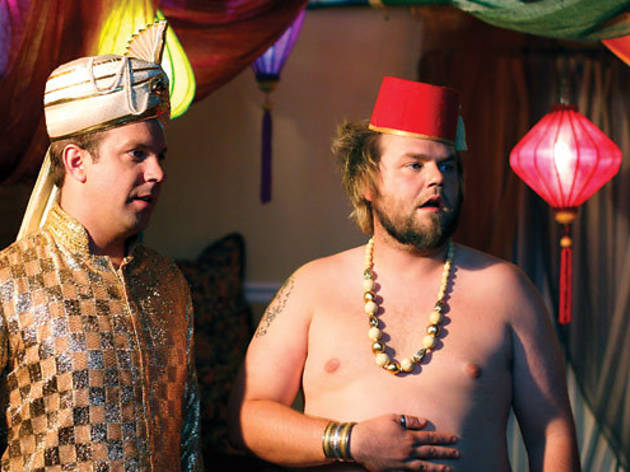 Time Out says
Who weeps for the sex comedies of yore? Obviously, these movies won't ever be in short supply, but to judge from Hollywood's jittery recent attempts (everything from Superbad to The Change-Up), films like Porky's seem to have traumatized a generation as much as stimulated it.
How refreshing, then, to see that anxiety mocked---and maybe even beaten---in the deeply meta A Good Old Fashioned Orgy, about a group of just-turned-30 friends feeling the pinch of age. Via their Hamptons host, Eric (Sudeikis, chief among a uniformly winning cast), a private sex party is suggested for Labor Day weekend, producing nausea among most in earshot. But during the summer, Eric's Hail Mary to their youthful days gains plausibility.
The plot, a slow build to the will-they-or-won't-they climax, relies less on bared flesh than a humorous sense of squareness: Eric and his schlubby wingman, Mike (Labine), do visual research at a local swingers' club filled with euphoric older folk who disgust them. Meanwhile, a cozy married couple in the gang's orbit are resentful that the impending sexcapade was kept secret from them. All of this is way smarter than it needs to be---and it's only the prologue to the main event, which explodes the film into awkwardness but a weird kind of triumph, too.
Follow Joshua Rothkopf on Twitter: @joshrothkopf
Details
Release details
Cast and crew