Anvil! The Story of Anvil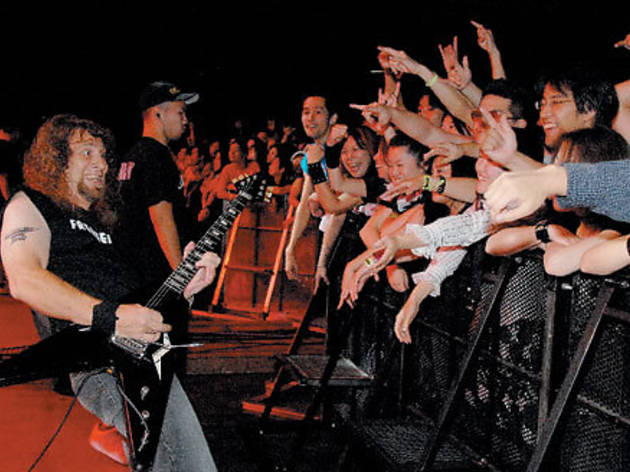 Time Out says
Of the many life lessons imparted by This Is Spinal Tap, among the more salient was David St. Hubbins's observation regarding the fine line between stupid and clever. Anvil! The Story of Anvil, a documentary destined to spark many a Tap reference, proves that in the world of heavy metal, the line between fiction and reality is even thinner.
In detailing the fleeting triumphs and mundane travails of Anvil, an also-ran Canadian thrash band struggling to rekindle the fire from its brush with fame in the mid-'80s, director Sacha Gervasi—a former roadie for the group—deliberately evokes parallels to that famous metal mockumentary. There's a tour with steadily dwindling returns (no second billing to a puppet show, but being paid in goulash comes close); a caf scene in which founders Steve "Lips" Kudlow and Robb Reiner wistfully recall their first song; even a "Lick My Love Pump" moment involving Reiner's highbrow pastime.
Unlike Spinal Tap, however, the rows between these former teenage soulmates who are losing ground in their pursuit of youthful aspirations are all too real, as are the tears that result. Gervasi's coup comes in uncovering the relatable people behind the garish facades: Kudlow the rebellious middle son in a family of Jewish overachievers; Reiner the introverted, sheltered offspring of a Holocaust survivor. The bond between these two holds stronger than any fictional bromance; you simply can't help being sucked into their dreams. The development caught in the film's finale was serendipitous, to say the least, but Gervasi's skillful pacing turns the nail-biting tension up to 11.—Steve Smith
Opens Fri.
See also: Testing their metal
Details
Release details
Cast and crew