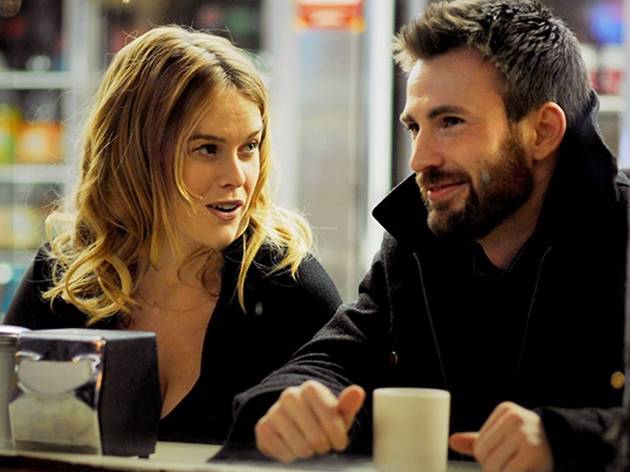 Time Out says
Chris Evans's directorial debut never leaves the station.
There's suspension of disbelief, and then there's the kind of doe-eyed romantic drama that's so detached from reality it asks you to accept Captain America as a brokenhearted busker in Grand Central Station. Chris Evans, who steers his directorial debut with the anonymous functionality of someone who desperately wants to be given a second chance, casts himself as a lovelorn trumpeter named Nick, who looks on as a harried blond fails to catch the last train of the night. Brooke (Eve) is inconsolable, but that doesn't stop Nick from swooping in with the suaveness of a superhero.
And so begins one of those magical evenings that last a lifetime, complete with duets, old flames and a Chinatown purse-snatching ring. The sexual tension thickens in tandem with the plot (Brooke is married, but where's the ring?), which bends over backward to make sure that its two bland flirts keep running away from their pasts and into each other. Evans and Eve are always charming, but Brooke's real-world problems ring false in a story held together by chintzy fatalism and the logic of a first draft.
Follow David Ehrlich on Twitter: @davidehrlich
Details
Release details
Cast and crew
Director:
Chris Evans
Cast:
Chris Evans
Alice Eve