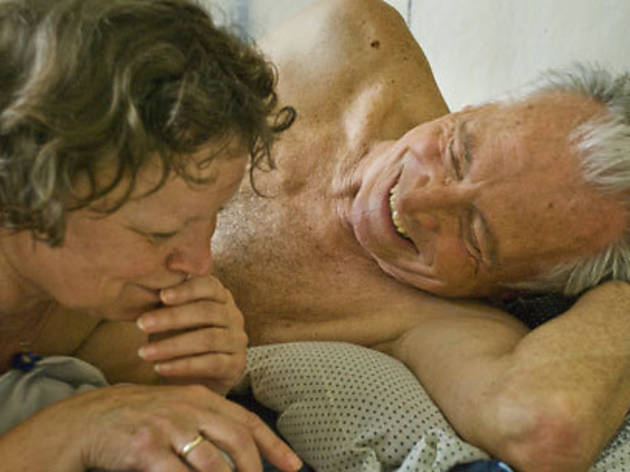 Time Out says
Geezers really do have sex—yes, it's true—and Andreas Dresen's simplistic but brave film shows more geriatric junk than a YMCA locker room. Inge (Werner), a 67-year-old woman and wife of 30 years, unexpectedly falls into a very passionate (and very physical) affair with 76-year-old Karl (Westphal). The struggle? Whether or not to risk marriage for newfound, late-in-life bliss.
The assignations continue, despite their destructive dimensions, and Inge rediscovers pure, unfiltered pleasure, both lusty and loving. Dresen pulls no punches in showing AARP-arousing sex scenes in which the liver-spotted flab flies with naked abandon. Whippersnappers might be initially repulsed, but in time these explicit booty calls become quite bold and beautiful.
Yet Cloud 9's plot is thin, the conflict lazy, and the resolution sudden and unsurprising. That's a shame, because stronger development in the story department might have made this film a minor sensation. As it is, this romance is powerful in fits and starts, capturing a golden-ager sensuality that almost never gets screen time—at least not with this sort of unsentimental candor. Can we ever get too old for desire? Here's to all of us tapping asses long after our flesh has sagged to the floor. (Opens Fri.)—Stephen Garrett
Now playing.
Watch the trailer
Details
Release details
Cast and crew