Did You Hear About the Morgans?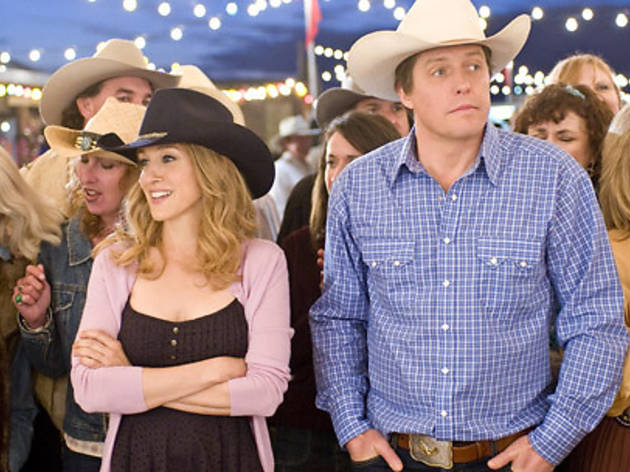 Time Out says
"Good God," Hugh Grant says, unfailingly British and confused. "Is that...right?" His character looks up at a skyful of bright constellations, the bounty of a Wyoming night. Even his urbanite wife, played by the never-not-Carrie Sarah Jessica Parker, is stunned. Like clockwork, this is also the moment when, although estranged by infidelity, they melt back together. Did You Hear About the Morgans? is one of those cookie-cutter romantic comedies in which fish out of water ("Which one's skim?" Parker asks while milking cows) learn to swim together again. They do so under the patient gaze of more appealing locals—here, Sam Elliott and the walrus-mustached Wilford Brimley.
Our scared New Yorkers are in Cheney country after witnessing a murder, and while the movie isn't Witness, you know that comic scenes of target practice are going to make sense around the bend. Grant can be extraordinary when puncturing his own hauteur, as he did in director Marc Lawrence's previous Music and Lyrics as a forgotten '80s pop star. This brittle, underwritten lawyer, meanwhile, is nowhere near as rich, and you wonder what he's even doing with Parker's neurotic. She, too, needs a break from Team Zabar's; doesn't she want to play bad girl for a change?—Joshua Rothkopf
Now playing.
Watch the trailer
Details
Release details
Cast and crew