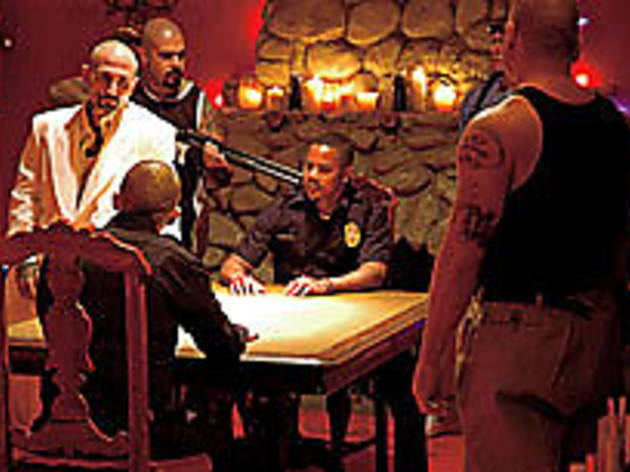 1/2
SHOTGUN WEDDING Gooding, center, finds himself in a tight spot.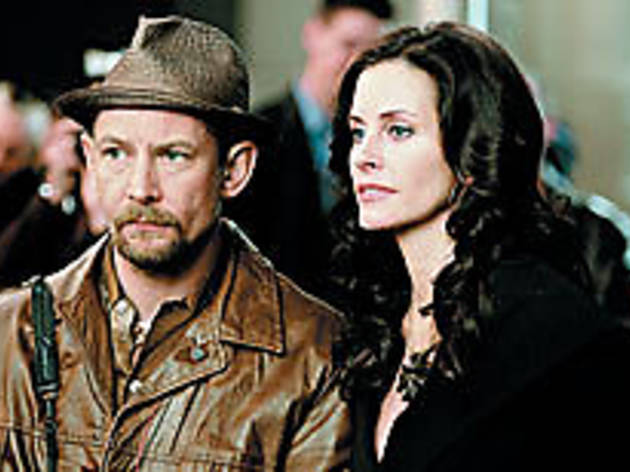 2/2
DIGGING DEEP Hart, left, and Cox troll for celeb secrets
Time Out says
It's not Queen Victoria, but the role of calculating magazine editor Lucy Spiller is a still a huge stretch for Courteney Cox, and the most notable thing about Dirt is how well she pulls it off. FX's latest risqu drama takes place at the SoCal offices of a celebrity tabloid, and it's immediately clear that the series aims to fill the glossy-sleaze gap created by Nip/Tuck's hiatus—the first three episodes feature a famous actor's death by OD, a hoops star getting a back-door delivery from a strap-on--equipped hooker, and plenty of Young Hollywood up-and-comers getting way too high to work and morphing into also-rans. Lucy's M.O. is blackmailing celebs into dishing on their peers, and her ruthless efficiency makes her one of the least sympathetic TV leads in memory.
The series doesn't come into focus until the recap at the beginning of the second episode, narrated by Don Konkey (Ian Hart), Lucy's top paparazzo. Don's a schizophrenic who's just functional enough to hold a job, and his hallucinations—brought on by shame over particularly unethical assignments—provide the series with a necessary moral voice, albeit a disjointed one. Don is Lucy's best pal from college, and while the inclusion of a complex, platonic male-female friendship is refreshing, there are occasional hints that she's a deliberate enabler. The depiction of the magazine world is less unrealistic than one might expect, though eyes may roll whenever Timothy Bottoms and Jeffrey Nordling turn up as Lucy's bean-counting bosses. The inevitable use of fake celebs sometimes hurts believability (ditto the coy casting of former NBA star Rick Fox as the aforementioned basketballer), but Dirt has real potential, so long as it can walk the fine line between satirizing the culture of gossip and surrendering to its empty charms. — Andrew Johnston
Details
Release details
Cast and crew