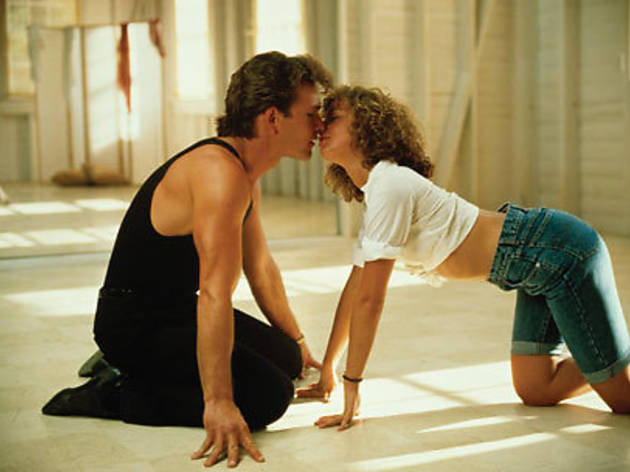 Time Out says
Patrick Swayze's passing last September is undoubtedly the catalyst for this "limited keepsake edition," released a mere three years after its 20th-anniversary predecessor. Despite the blatant money-grubbing, this latest version is a true fan's must-have. Packaged in a squeal-eliciting scrapbook box, it contains all of the previous releases' extras, plus some brand-new items like a hardcover booklet of cast bios, a second commentary track, and terrific tribute featurettes to late director Emile Ardolino and actors Swayze and Jerry Orbach.
For the uninitiated (you poor people), Dirty Dancing is a romance about "Baby" (Jennifer Grey), a teen who spends her last pre-college summer with her family at a Catskills resort in 1963. Mingling with staff, she discovers an uninhibited world of music and movement—and bad-boy dance instructor Johnny (Swayze), who personifies youthful rebellion. Guess what happens next?
Although the movie, a traditional coming-of-age drama, likely belongs in the oft-mocked "chick flick" genre, it's more than just a heartstring-puller with a hunky lead. We've all been that awkward, 17-year-old idealist with unruly hair once. And we've all been confronted with eye-opening challenges to our lofty principles, including the painful realization that our parents are very much fallible.
But growing pains aside, Dirty Dancing has become a rich time capsule of our lives. If, circa 1987, you were the perfect age—when being called "Baby" was still an accurate moniker and the world was full of Swayzes poised to swoop in for the final dance—it still works gloriously.—Monika Fabian
More DVD reviews
Details
Release details
Cast and crew