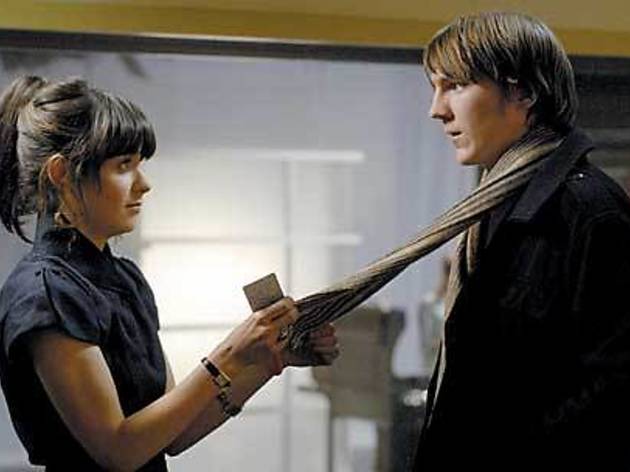 Time Out says
Someone had to stand up to Daniel Day-Lewis in There Will Be Blood (impossible though it was), and his name was Paul Dano. The actor's weaselly, shrieking evangel was by no means an embarrassment, though Dano's natural mode is one of gangly silences (remember his muted teen in Little Miss Sunshine?). Now, coupled with quasi-naive blinker Zooey Deschanel in this slight romance, Dano contributes unwittingly to an overload of preciousness. His character, Brian, awkwardly sells mattresses in his family's Brooklyn loft store; after a spell, in floats Harriet (Deschanel), or "Happy," as she likes to be called, who falls asleep oh-so-adorably on a recent purchase.
You're drifting off as well, and I haven't yet mentioned the random, brutal homeless man who attacks Brian with disturbing regularity, or Brian's quest to adopt a Chinese baby. And when John Goodman is a film's sharpest point of sobriety, you're talking about a wispy affair. Gigantic contains one truly gigantic talent in Elf's Deschanel, both a dish and a secretly sharp comedian, who is underutilized. When she flirts, you wonder how Brian got so lucky. Then you realize her character is a screenwriter's wet dream—yet another example of the institutionalization of Indiewood's soft, figmentlike females usually played by Parker Posey or Natalie Portman.—Joshua Rothkopf
Opens Fri; Village East.
Details
Release details
Cast and crew